Project Contact
Fernando Faugno
Edward Davies
Evelyn Froend
Kellie McGivern
Rebecca Carrick
Stavroula Oikonomou
The Goods Shed
Perth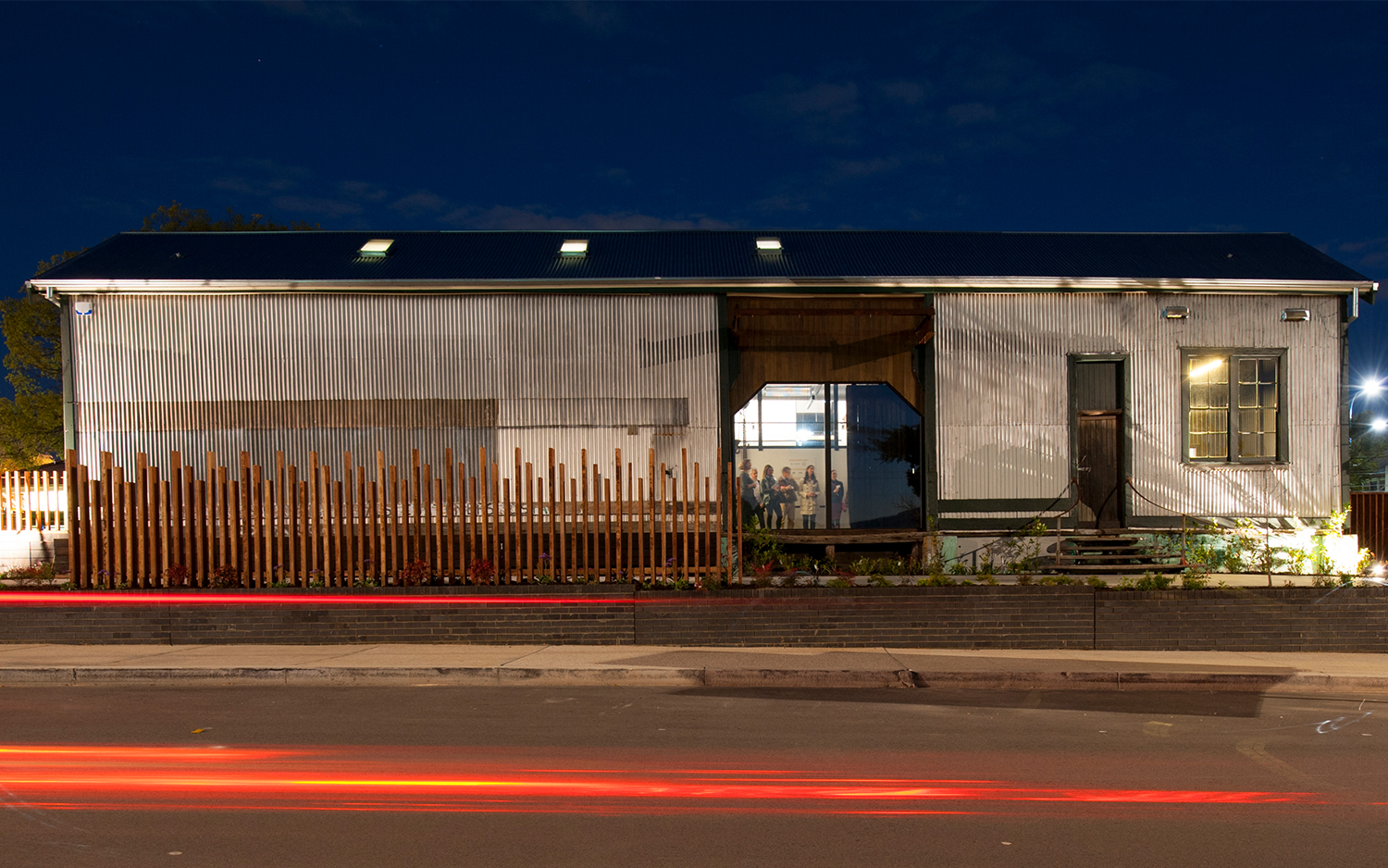 The Goods Shed is one of WA's oldest railway buildings, built at Claremont Train Station in 1887. In 2016, Western Australian cultural organisation FORM set out to return the shed to its former glory – with some modern twists.
Surrounded by planter boxes and blooming flowers, this charismatic building accommodates art, installations, learning, performance, and resident experts. It's truly a creative project space, open seven days a week in the heart of the Claremont community.
The building's transformation took a once dormant precinct and injected life back into it, creating a lively community space that elevates activity and cultural awareness.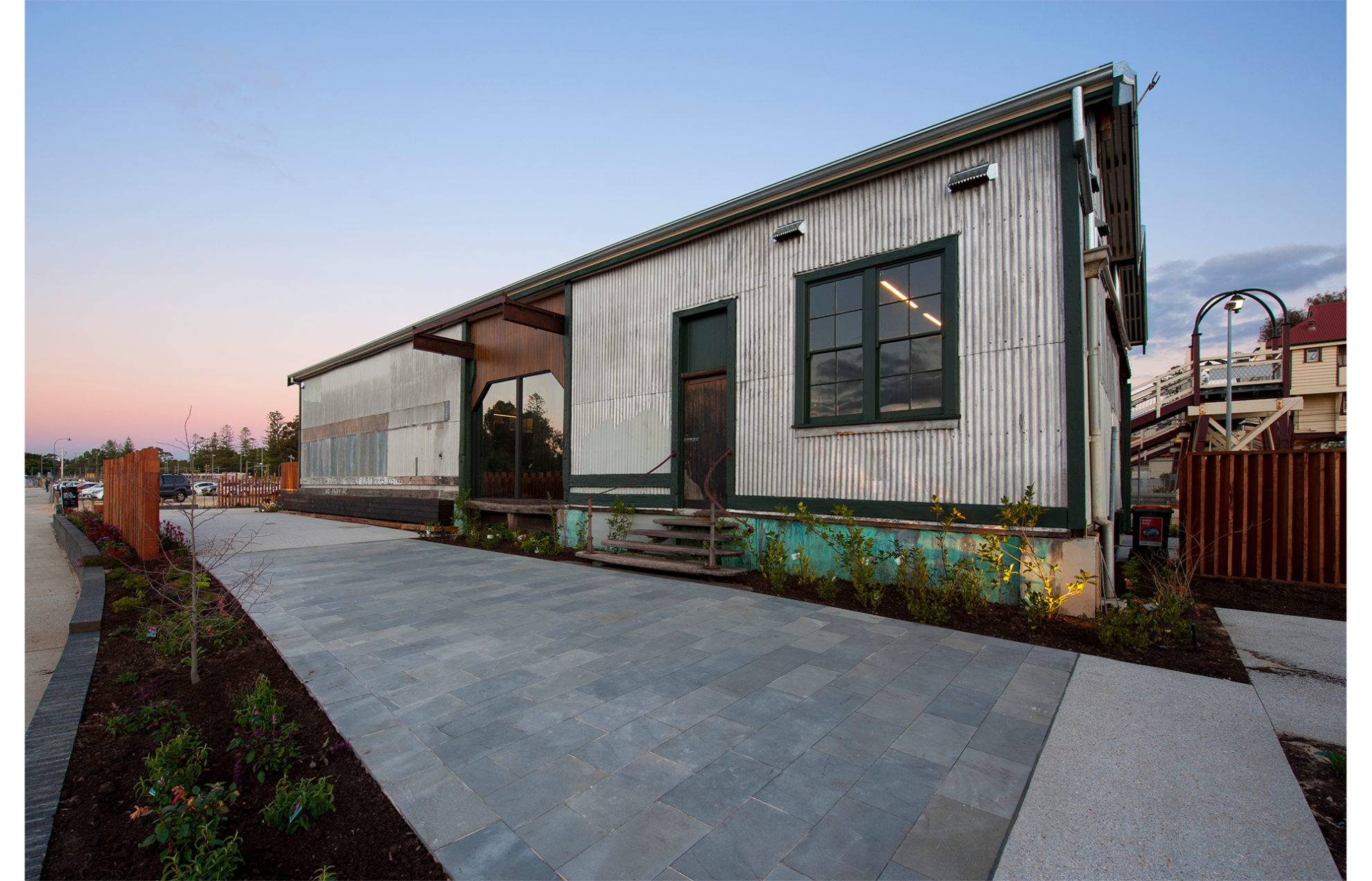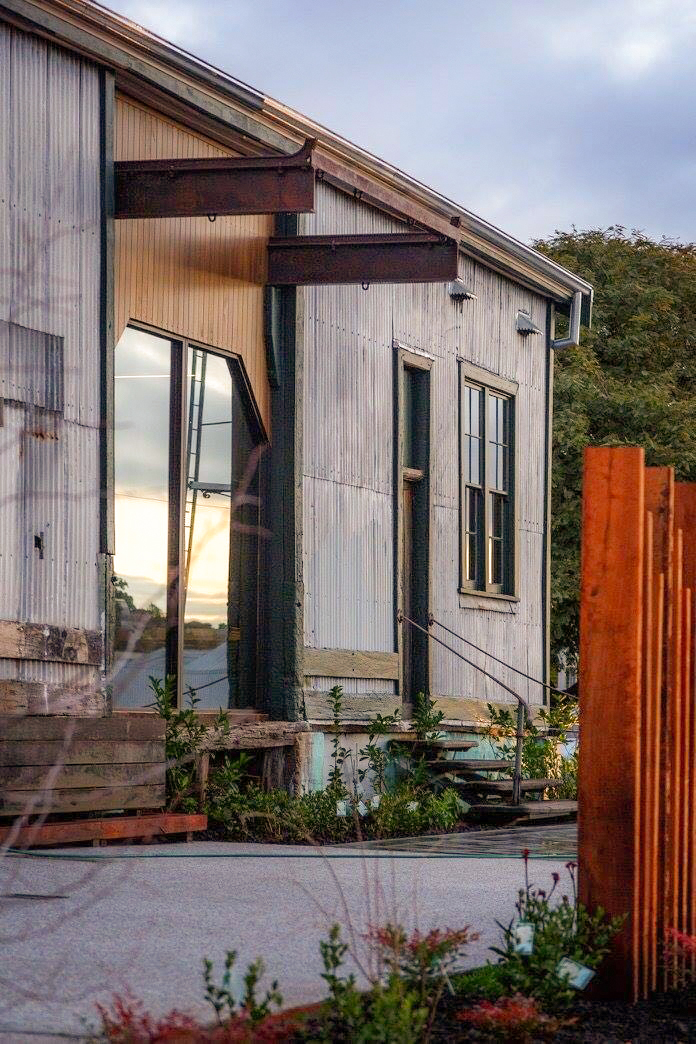 Activation behind Claremont Train Station has fostered new connections, ensuring the area will maintain a strong presence between Claremont and greater surrounds. It has engaged the broader community, celebrating the arts and culture of Western Australia.
To ensure texture of the existing heritage fabric remained, 'maximum care – minimum impact' was adopted.  Conserving the quality of existing material was key to the structure's history and its transformation to a highly functional and adaptable exhibition space.
This creative hub features a gallery and events space including artists in residence inspiring the community, rehabilitation groups and schools.  The insertion of a coffee-pod and landscaped forecourt celebrates public engagement and galvanises the functions occurring within The Goods Shed.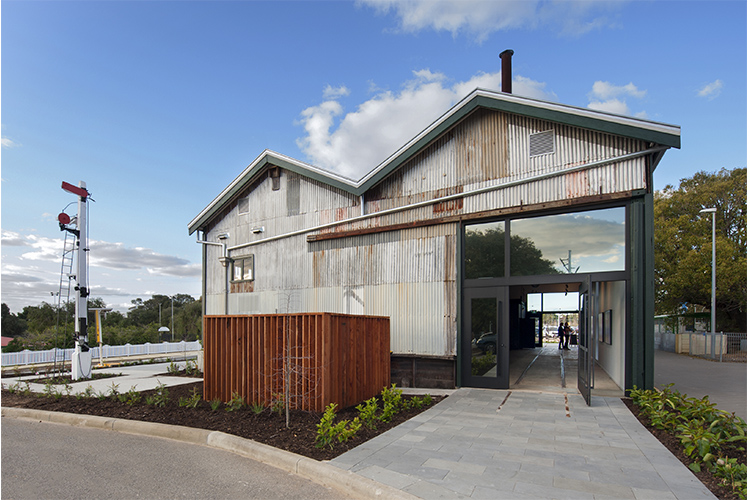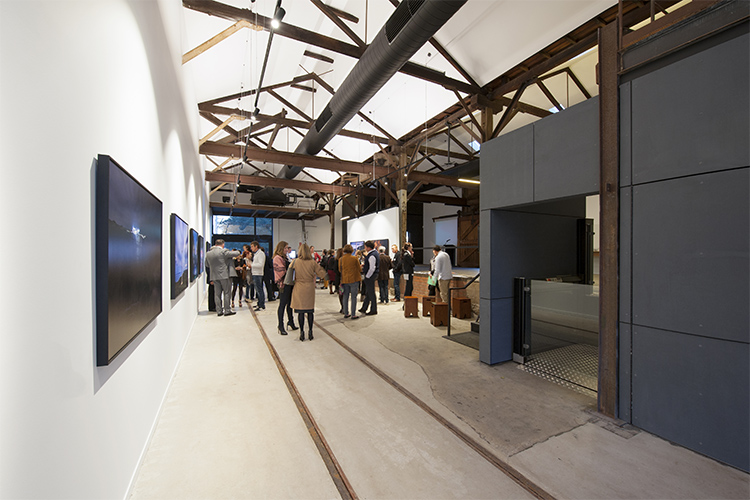 Transformation of this historical building required a sensitive and evolutionary process. Communication with the builder was essential throughout the restoration process, facilitating a dynamic and respectful response to challenges. Heritage preservation was upheld through working closely with all consultancies, allowing the building's integrity to shine through thoughtful revitalisation.
The original building materials were solid, and many stood the test of time. Keeping or repurposing as much as possible was primary to the restoration process. Externally, a new roof was necessary to weather proof the space, creating opportunity for much of the rusted vertical wall sheeting to be replaced with existing sheeting from the roof.
Inspired by FORM's commitment to Art and Culture, COX contributed design and contract administration pro-bono.