National Wine Centre
Adelaide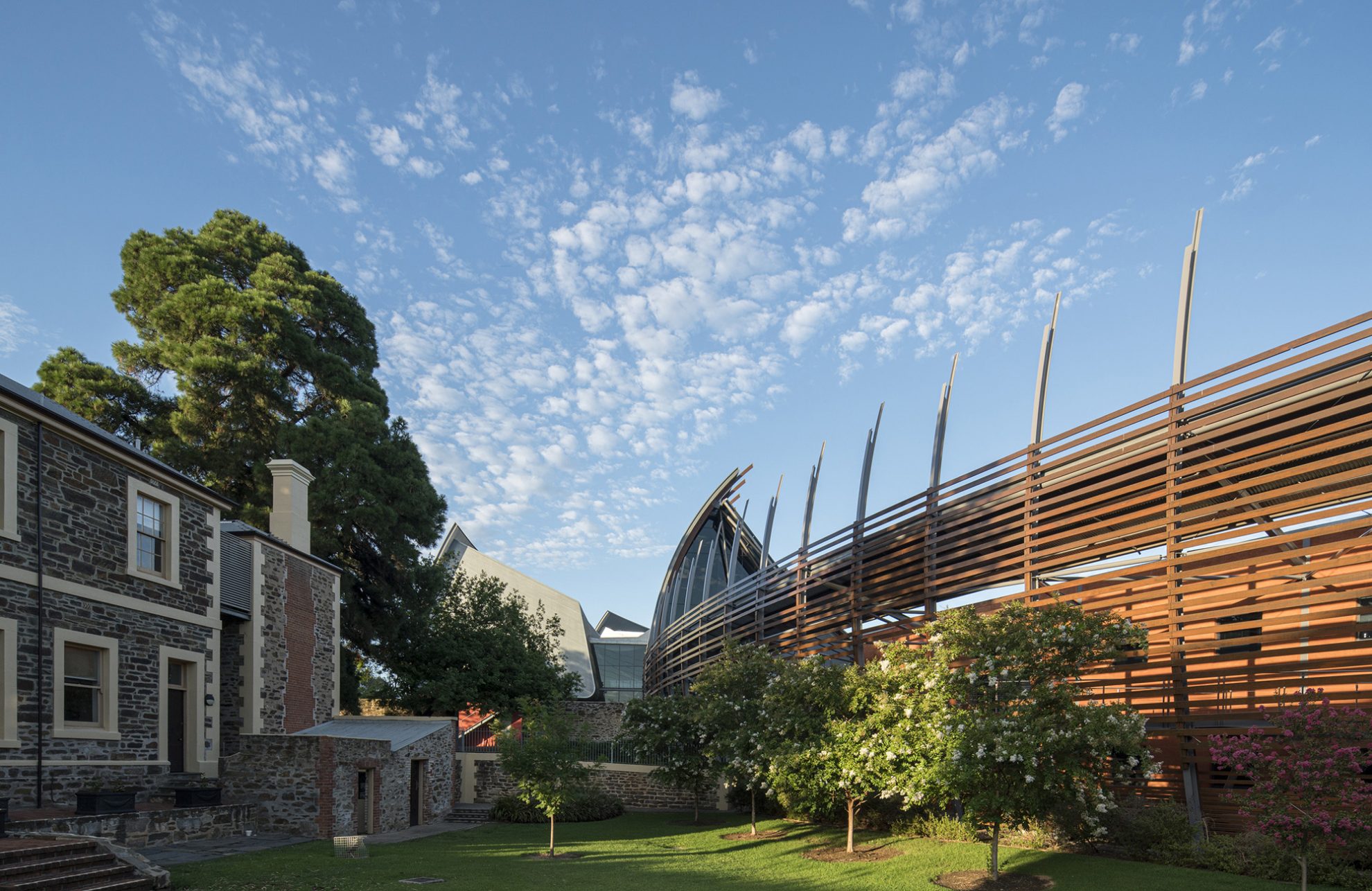 The National Wine Centre is a flagship of Australia's internationally renowned wine industry, acting simultaneously as a cultural and education centre, and tourist attraction.
The Centre informs visitors of every aspect of the wine industry, including wine-growing, wine-making and new technologies. It contains an interactive museum, a comprehensive range of wine-tasting facilities, offices of Australian wine industry organisations and function spaces for events.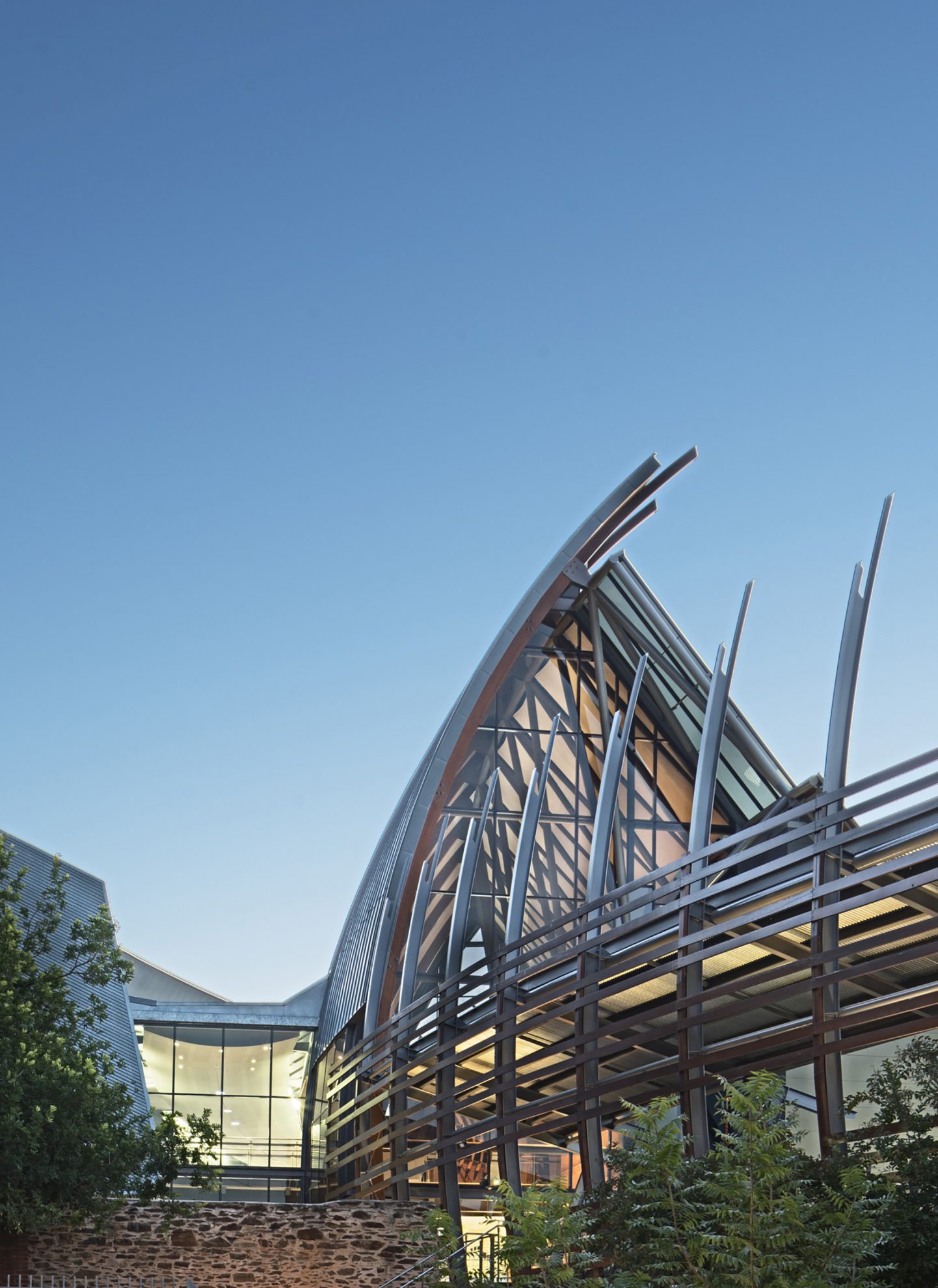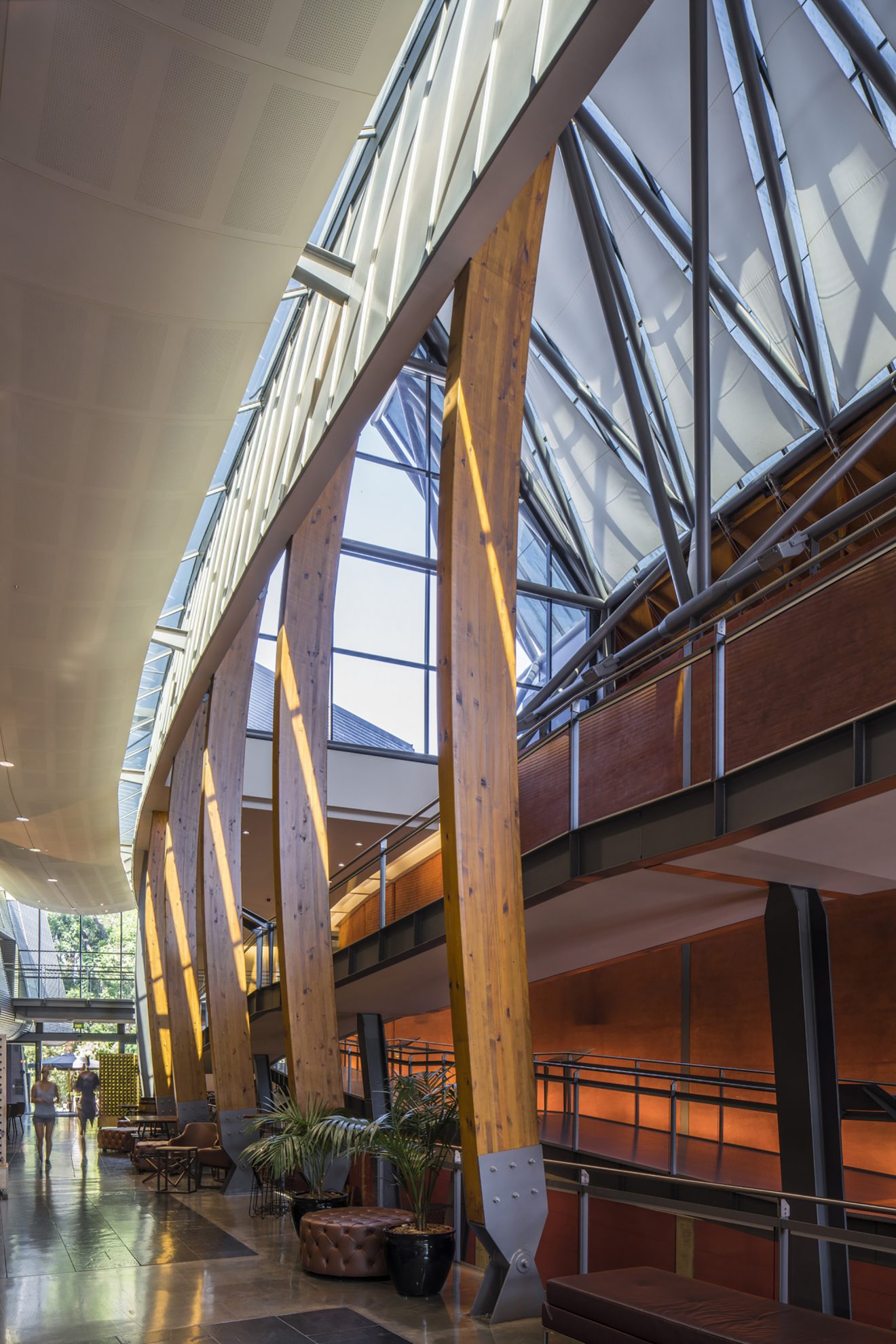 The Wine Centre's interiors associate with the surrounding landscape and is set up in a way that encourages visitors to experience each component of the centre in a sequential way. One side of the arc leads to two refurbished historic buildings, whilst the other guides you to the Adelaide Botanic Gardens administration building.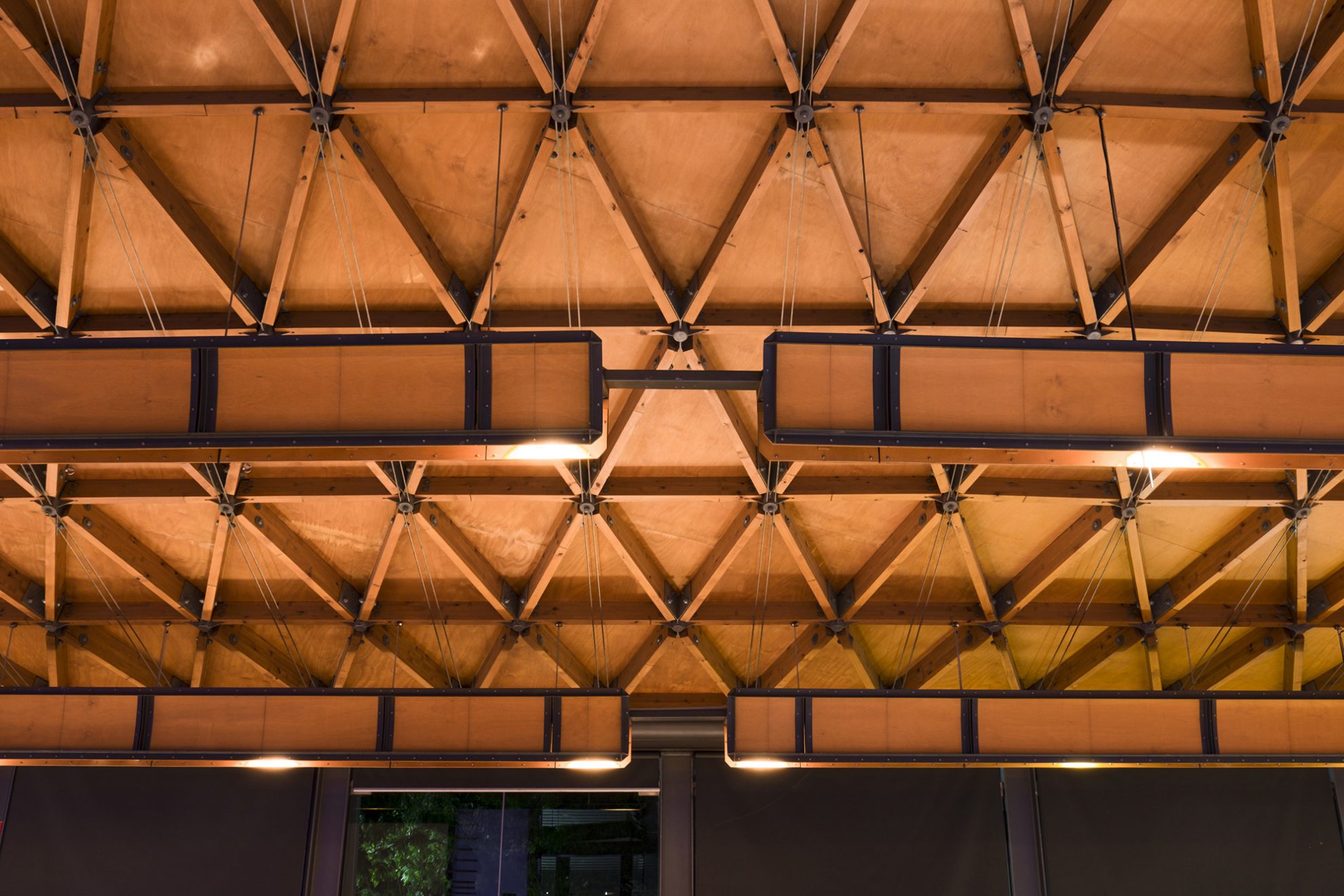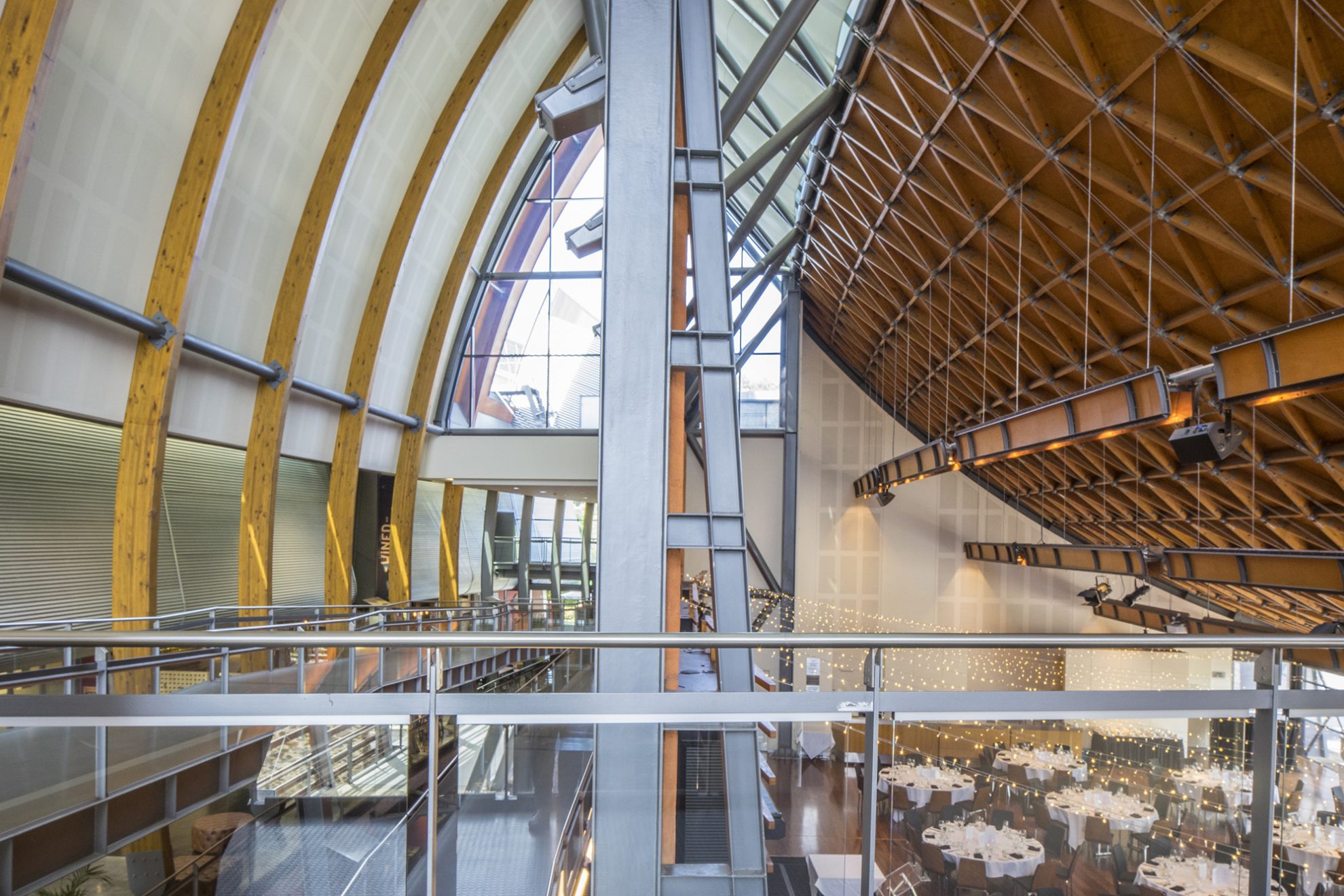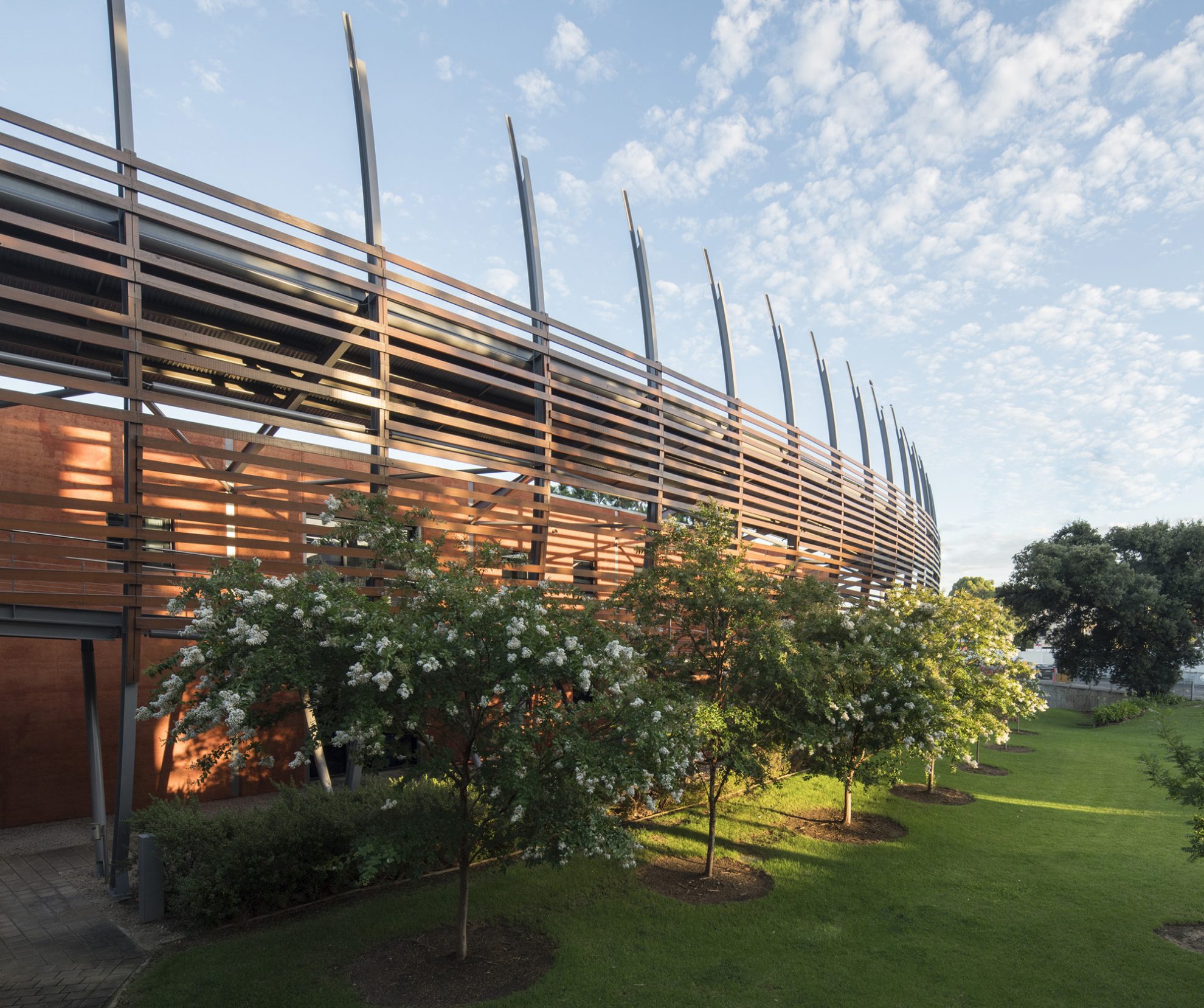 The Wine Centre's form is partly inspired by segments of wine barrels and partly by the skeletal nature of winter vines. The layout of building components preserved significant trees on site, with new plantings carefully placed to focus views into the gardens. A range of landscape interventions were used to graduate the change from building edges to natural contours beyond the garden.