Chronological Profiles: A Timeline of Design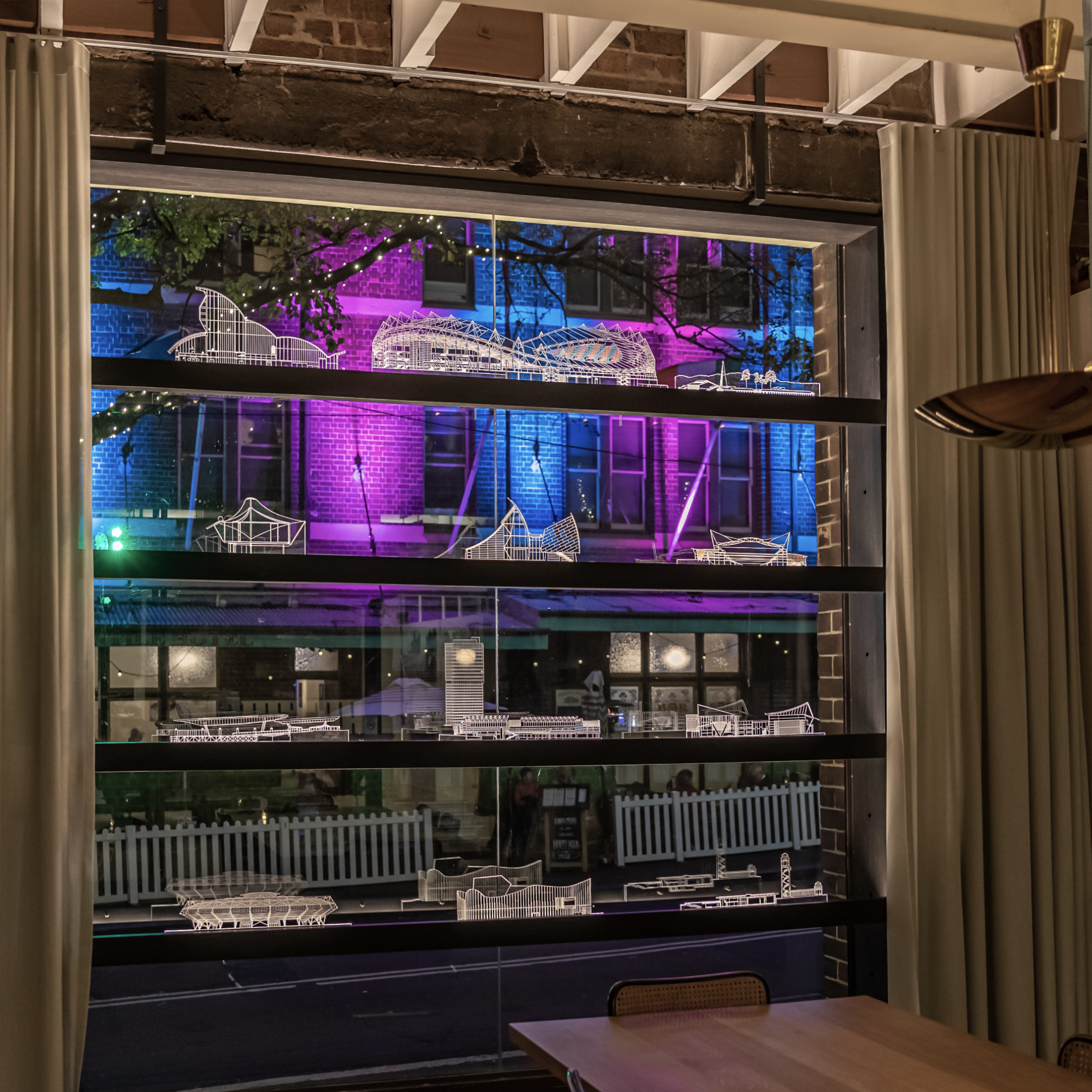 Vivid Sydney is an annual celebration of creativity, innovation and technology, which transforms Sydney for 23 days and nights. In 2023, Vivid Sydney is fusing art, innovation and technology in collaboration with some of the most boundary-pushing artists, thinkers, musicians and culinary experts of our time.
To get involved, COX has transformed the shopfront of our 70 George Street Studio, illuminating twelve of our most iconic projects from the past 60 years.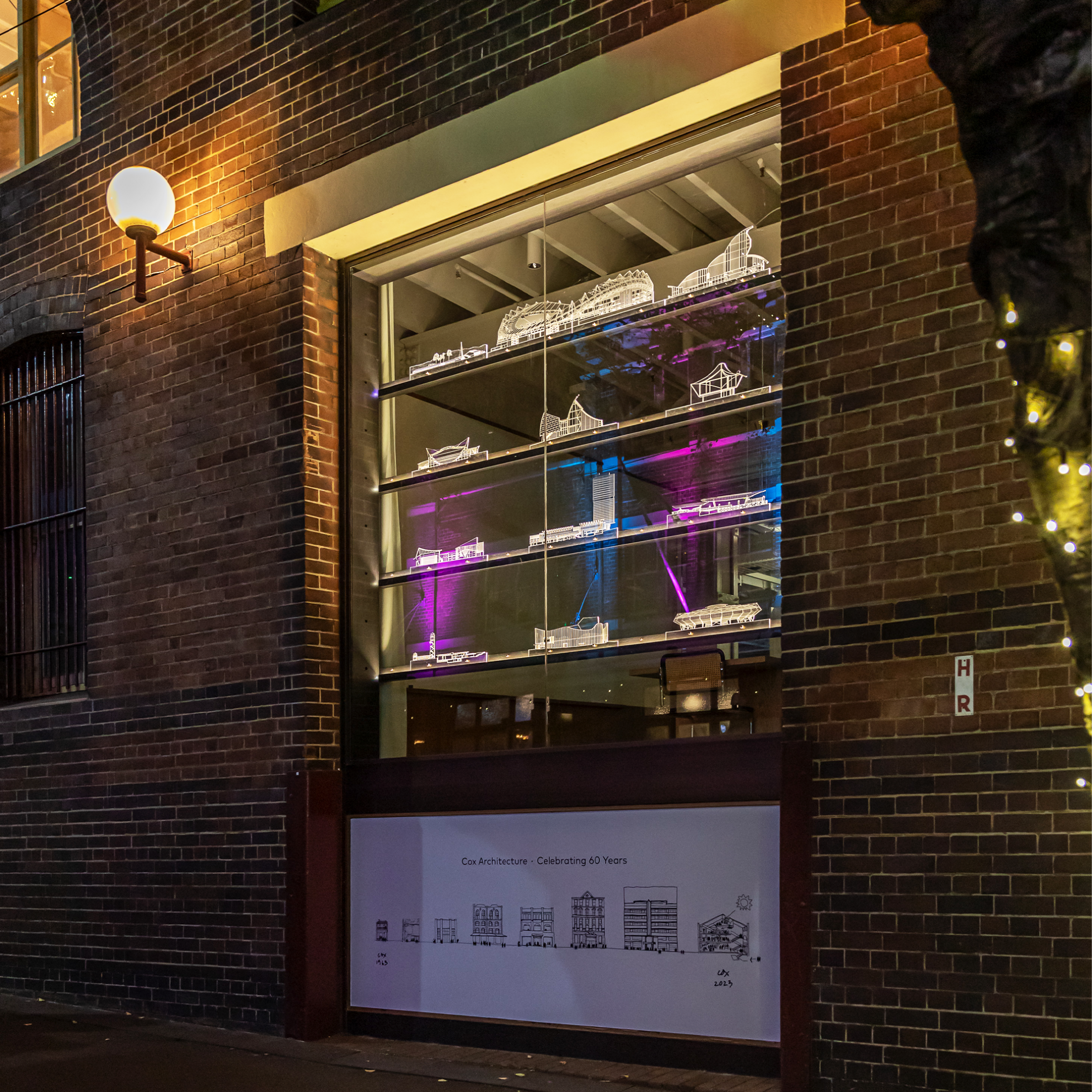 "Inspired by the excitement of Vivid, Chronological Profiles was created as a vitrine installation at the COX Sydney office in The Rocks.
This installation presents a curated collection of projects the office has worked on over the past six decades, indicating a rich tapestry of work, and representing the aspirations and expertise of numerous people who have worked at COX over this period.
The selected works are captured as frozen, illuminated memories, in section, illustrating not only their diverse forms, but also capturing the architectural documentation process," COX Senior Associate and Installation Designer, Claudio Aravena Mesias
Looking back on six decades of work, we can see a continuation and commitment to our fundamental design principles, but where these have been continuously challenged, refreshed, and reinterpreted over time in response to an ever-evolving context. Come on a journey across 60 years with us: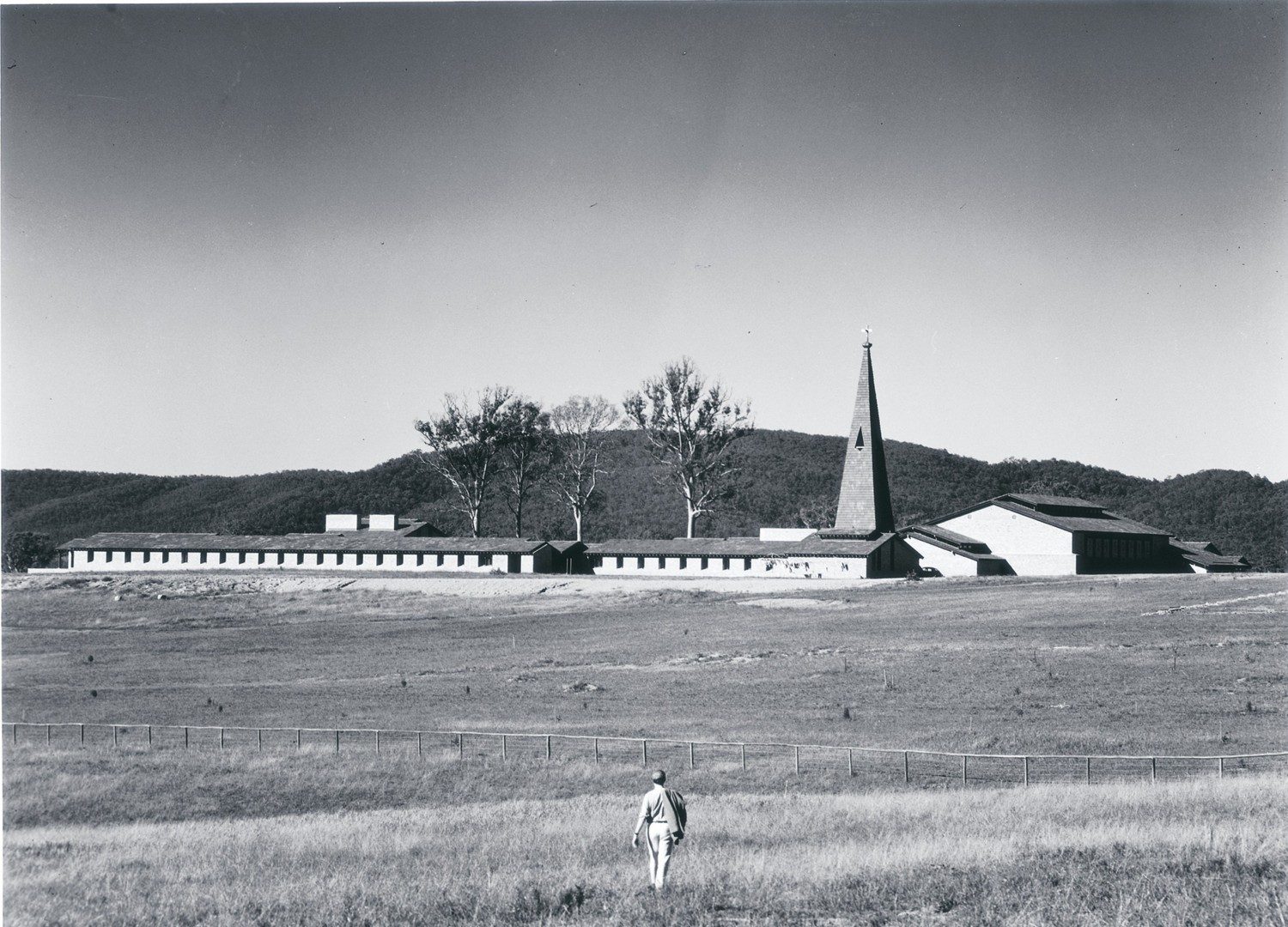 CB Alexander College – Tocal (1964)
CB Alexander College, now known as Tocal College, was one of the earliest projects undertaken by COX. Its design is historically regarded as one of the first large-scale exemplar of the 'Sydney School of Architecture.'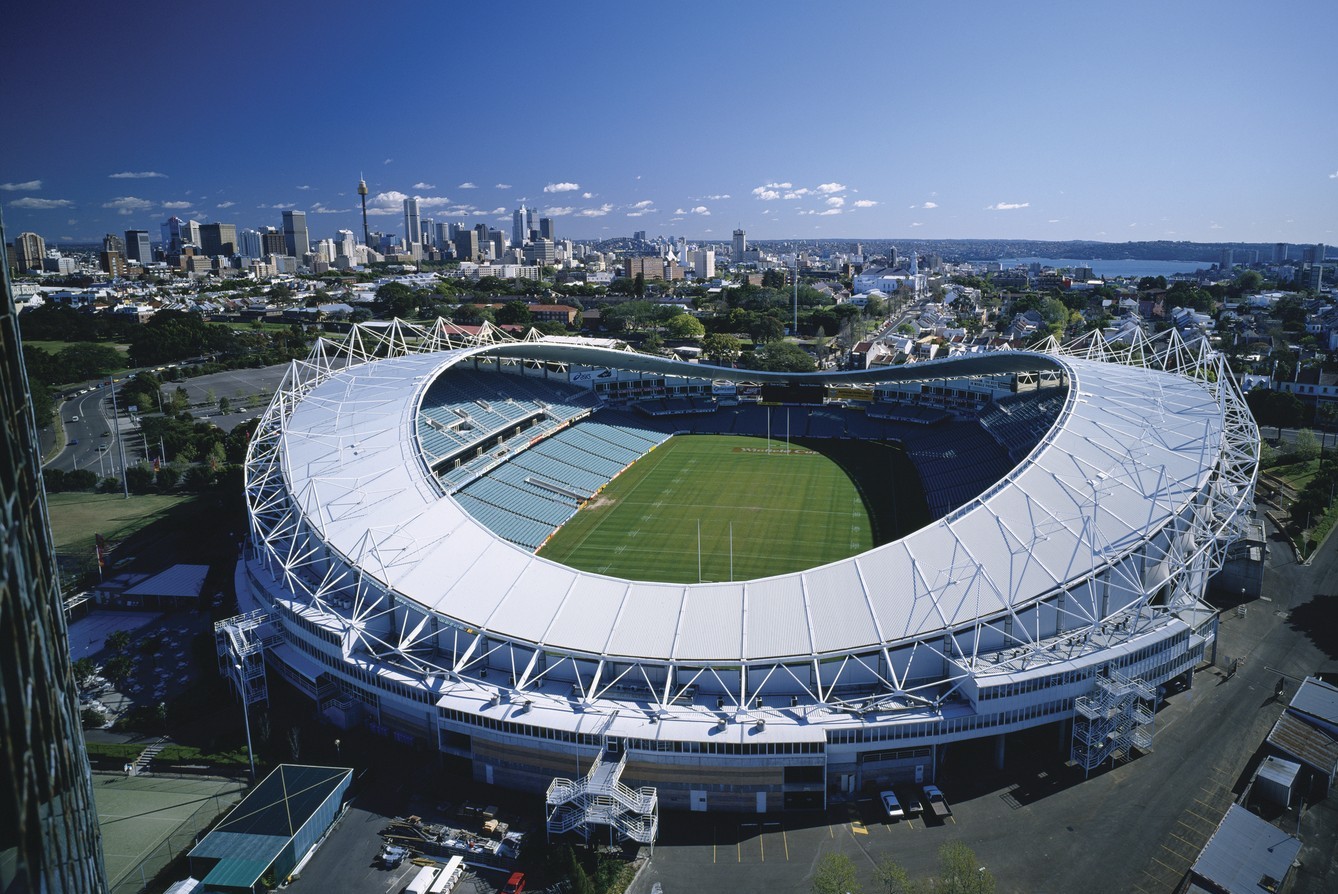 Allianz Stadium (1988) 
The brief for this bicentennial project required an economically viable stadium, able to seat 40,000 spectators with optimum viewing conditions, to provide roof for shade over 60% of spectators, to produce a building appropriate to its environment and to minimise the effects of light and noise on the surrounding residential areas. The stadium was used as a Sydney 2000 Olympic venue and was the homeground for Sydney FC, the NSW Waratahs, and the Sydney Roosters. In 2022, the redeveloped Allianz Stadium, also designed by COX, opened.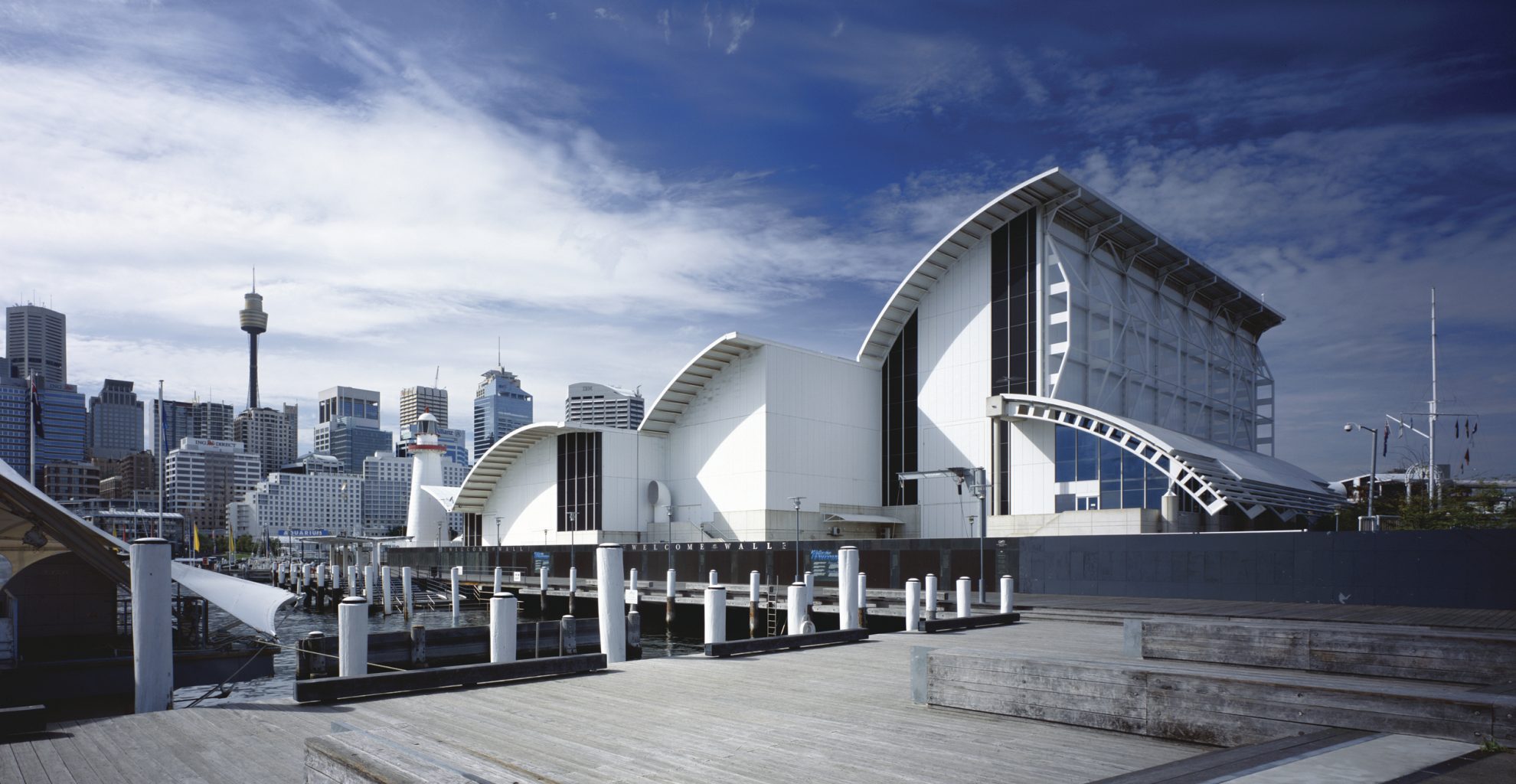 Australian National Maritime Museum (1988)
The Australian National Maritime Museum was completed as part of the Australian bicentenary celebrations in 1988. Together with the Sydney Aquarium, it formed the gateway to Darling Harbour, with the Sydney Exhibition & Convention Centre architecturally anchoring the basin of the Harbour. The museum's vaulted forms evoke images of billowing sails and cascading waves tumbling towards the waters' edge and were developed to accommodate varied museum exhibits ranging from the America's Cup yacht Australia II to model ships. They provide a method for gradually reducing scale to the waterfront and within the framework of a distinct maritime expression.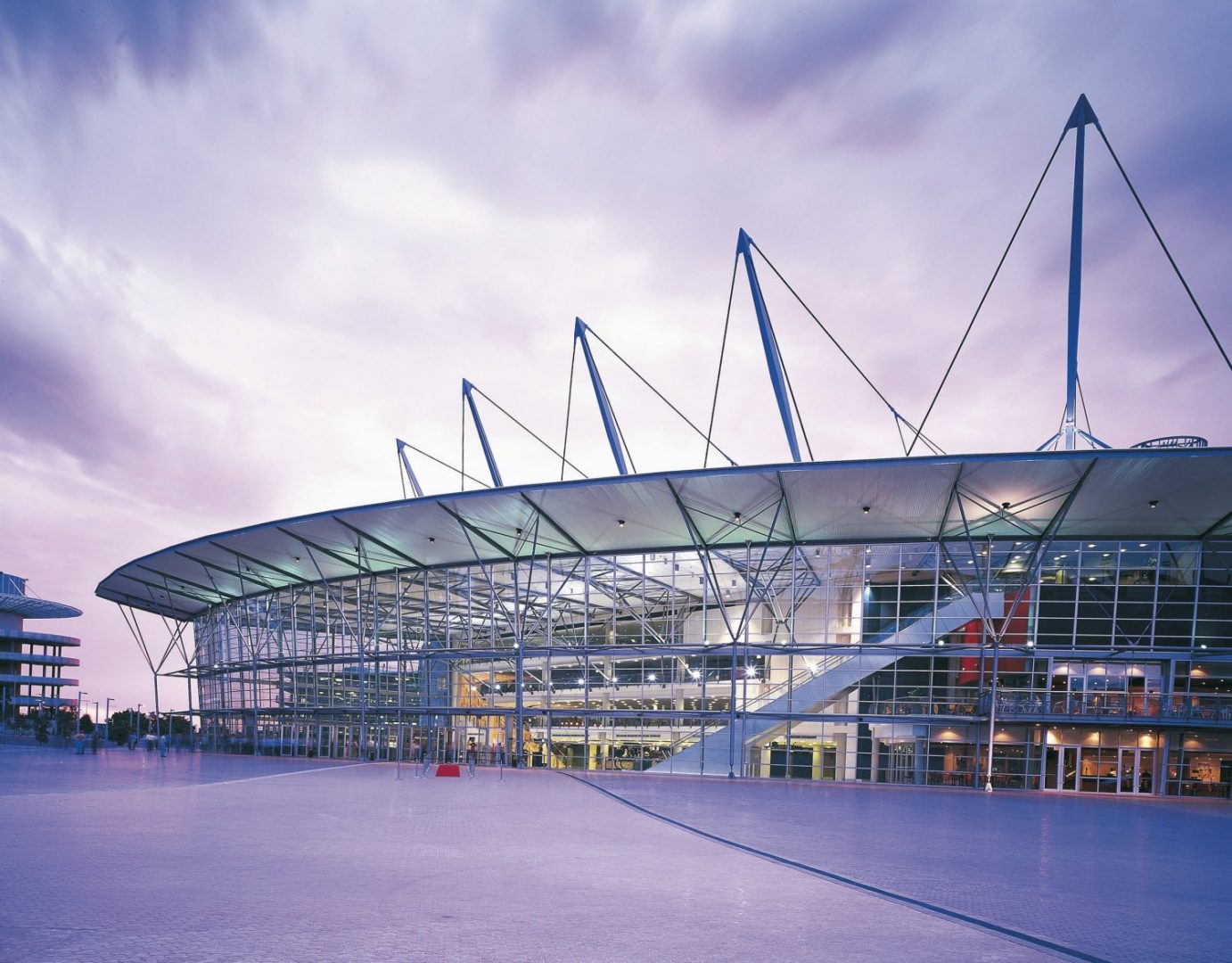 Qudos Arena (formerly Allphones Arena and Sydney Superdome) (1999) 
Qudos Bank Arena (formerly the Sydney SuperDome) is Australia's premier indoor multi-purpose venue. Built for the Sydney 2000 Olympic Games, the venue has a maximum capacity of 18,000 for sports such as Basketball and Netball, while capacity for concerts can exceed 21,000. It was designed as a completely flexible entertainment and sports facility permitting a diverse range of performances from basketball to ice hockey, rock concerts to circuses.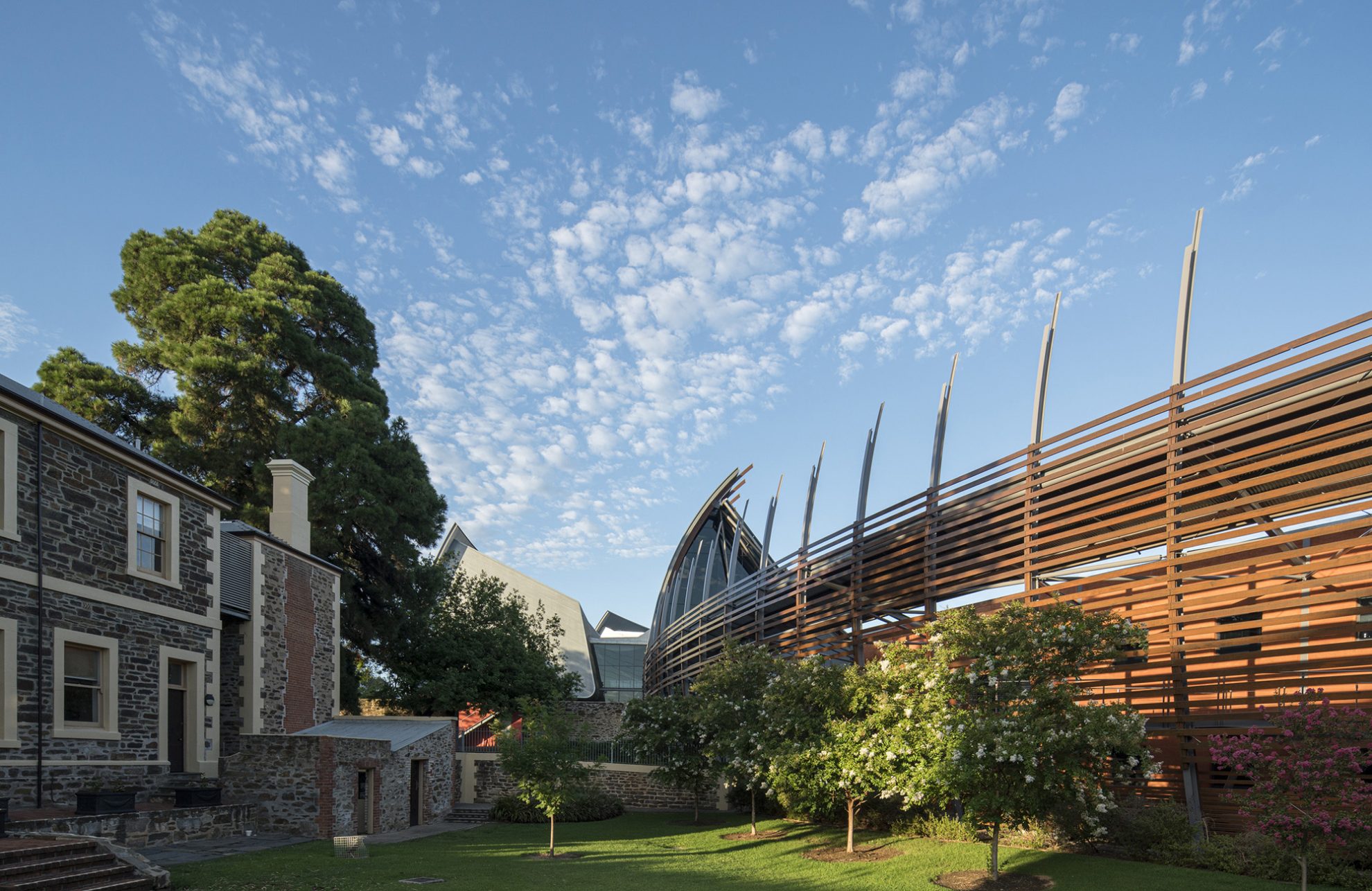 The National Wine Centre is a flagship of Australia's internationally renowned wine industry, acting simultaneously as a cultural and education centre, and tourist attraction. The Wine Centre's form is partly inspired by segments of wine barrels and partly by the skeletal nature of winter vines. The Centre informs visitors of every aspect of the wine industry, including wine-growing, wine-making and new technologies. It contains an interactive museum, a comprehensive range of wine-tasting facilities, offices of Australian wine industry organisations and function spaces for events.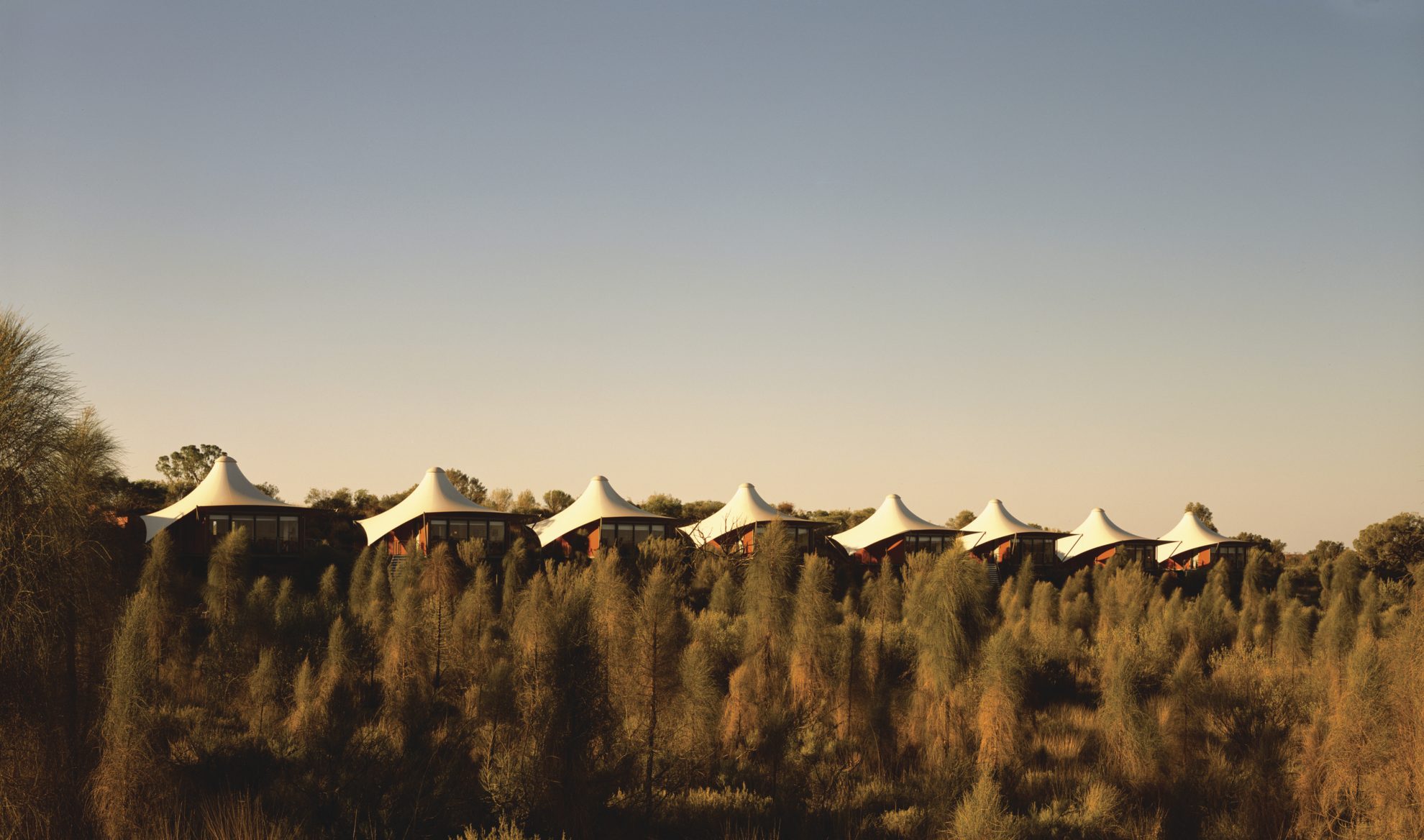 Longitude 131 (2002) 
Longitude 131° is a luxury boutique resort located two kilometres from Yulara on a crescent-shaped dune overlooking Uluru. The 15 suites are conceived as tent pavilions, roofed in three layers of fabric facilitating thermal and acoustic insulation, and creating the identity of a campsite. The suites are elevated steel piles, minimally affecting the dunes and enabling relocation if desired in the future. A communal lounge and dining pavilion, set apart from the suites, is a voluminous tent with roll-down blinds, allowing guests to intimately experience the desert in temperate climatic conditions.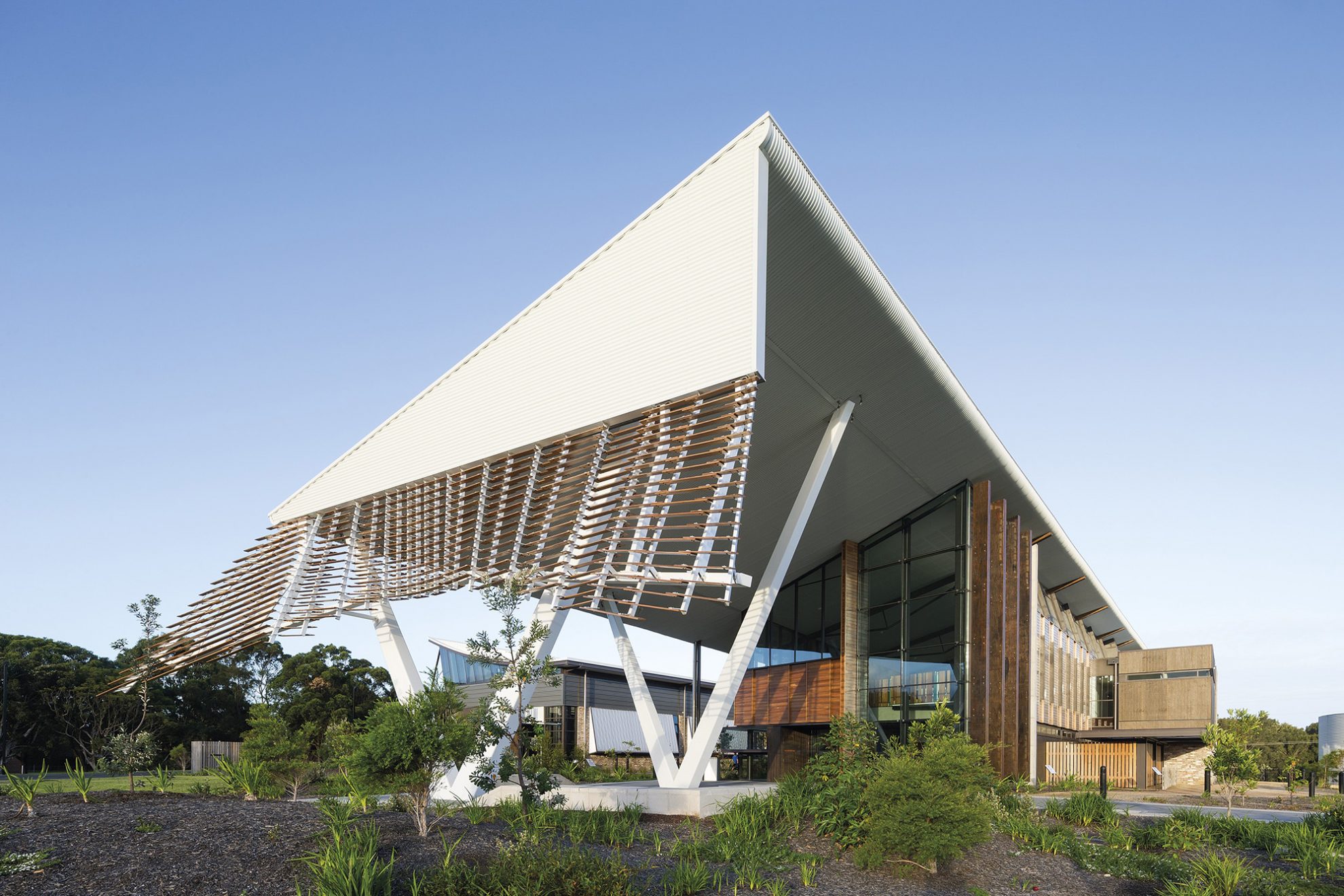 Sustainable Buildings Research Centre (2013) 
The Sustainable Building Research Centre (SBRC) is a structure that lives by its work. Won through a design competition to house Wollongong University's built environment sustainability research unit, the building's primary purpose is to deliver evidence-based research into sustainability for Australia's built-environment. Designed to prototype a range of sustainable building technologies, designs and materials, the fabric of the building itself is a site for integrated research. The SBRC needed to be water, energy and carbon neutral, socially responsible, equitable, nontoxic and healthy. All the while remaining beautiful, inspiring and educational.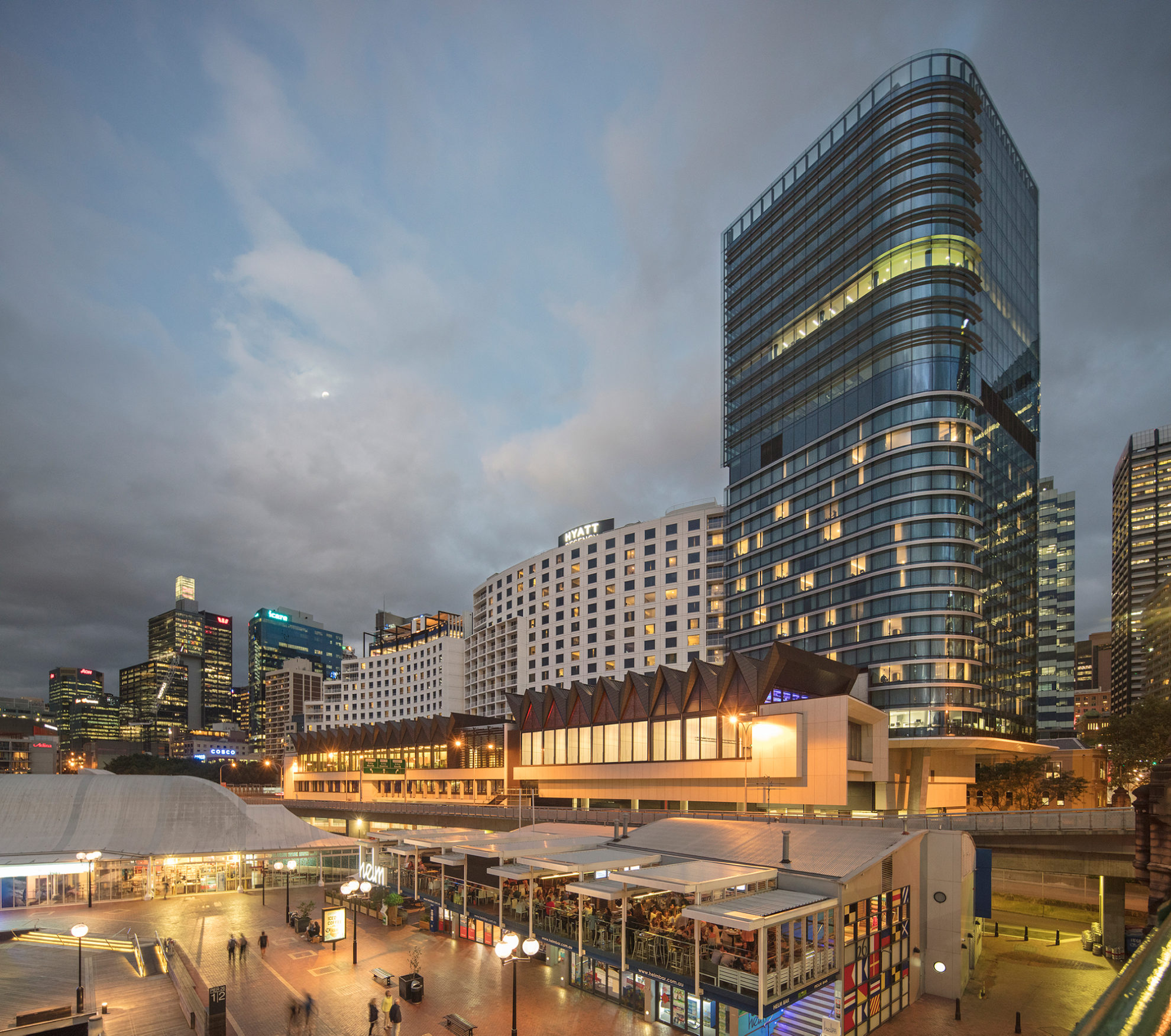 161 Sussex Street Redevelopment (2016) 
The redevelopment of the Hyatt Regency Sydney has revitalised Sydney's western fringe, connecting the CBD to Darling Harbour and restoring lost heritage. Designed to increase the calibre of hotel accommodation in the area, the redevelopment improved convention facilities, functionality for front and back of house areas and public amenities around the site.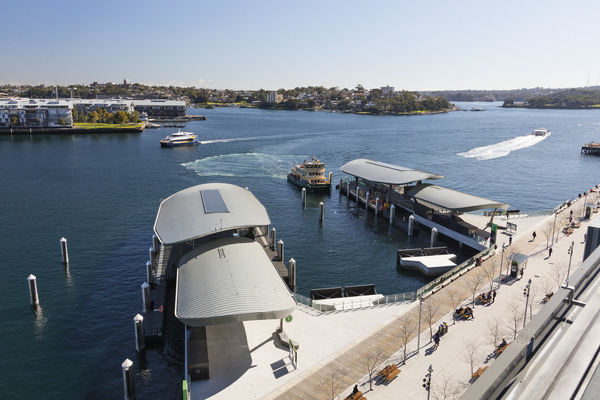 The Barangaroo Ferry Wharf in Sydney increases ferry capacities and transportation services for the thousands of residents, visitors and workers travelling to and from Barangaroo. It is estimated that 8000 customers move through the wharves every day, with up to 30000 during major events. As Sydney's second largest ferry wharf after Circular Quay, it provides a customer link from the Western Suburbs and Northern Beaches to Barangaroo.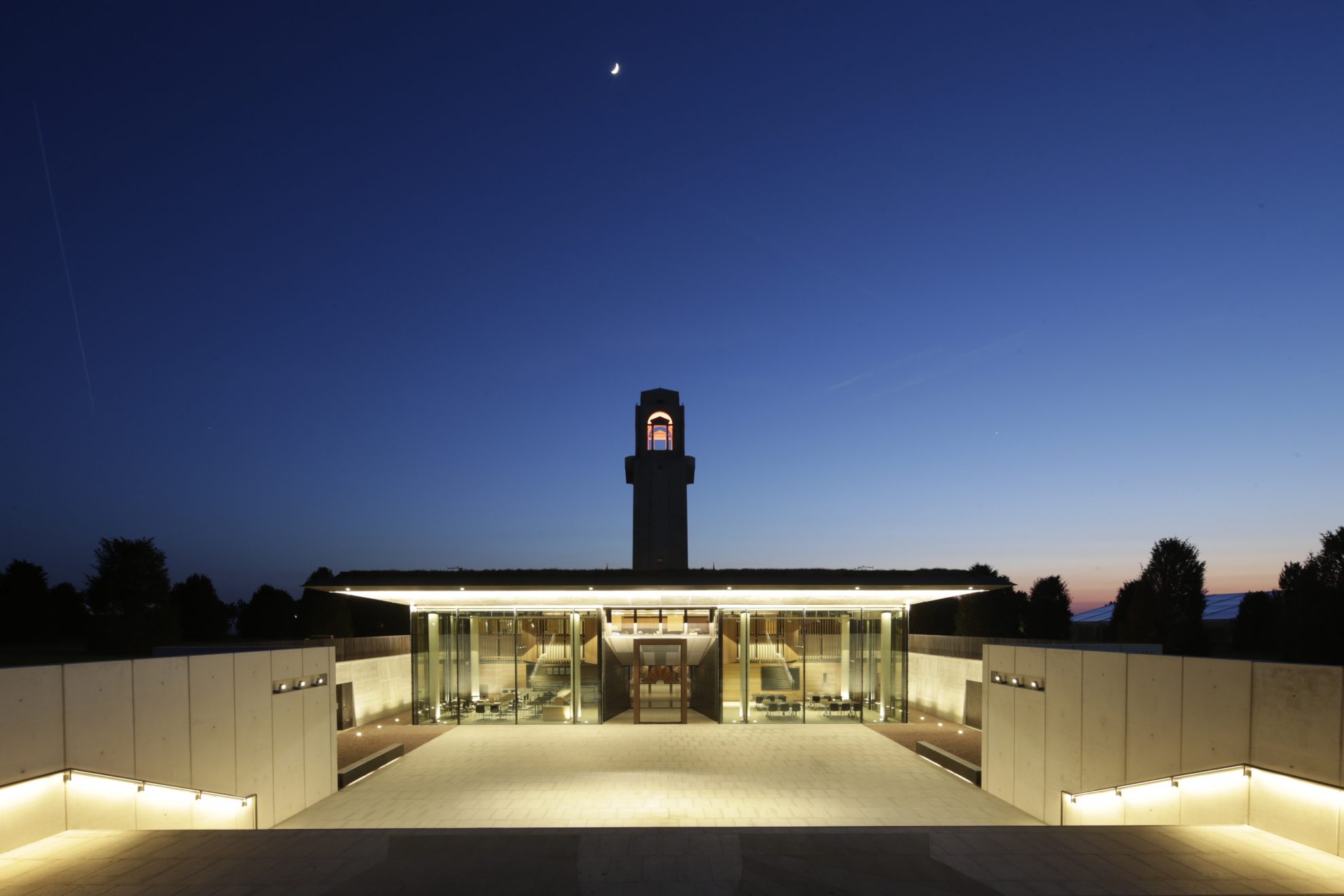 Won through an international design competition, the Sir John Monash Centre is one of COX Architecture's most significant design works. Though only small in stature, the Sir John Monash Centre represents the ANZAC experience on the Western Front.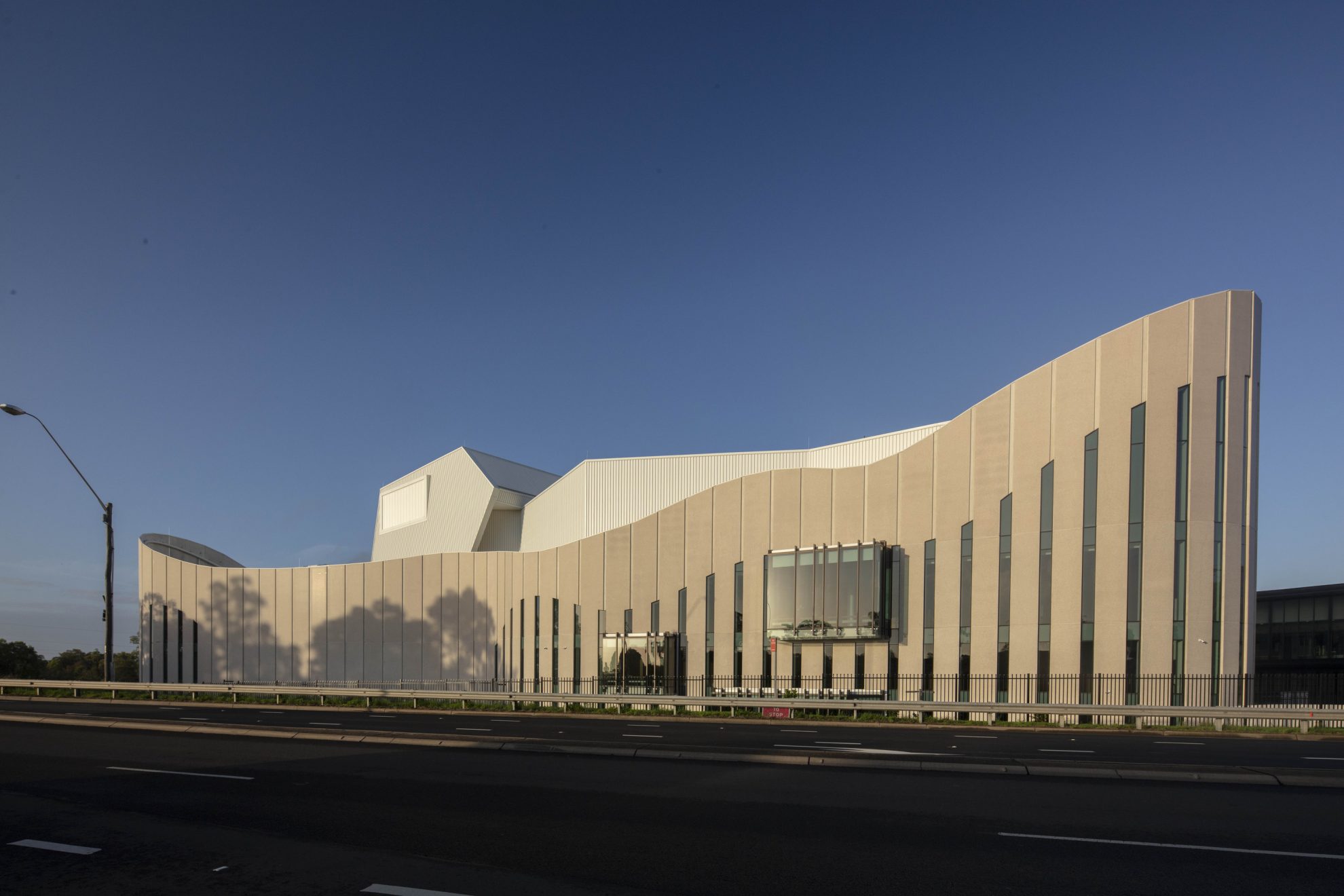 Sydney Coliseum Theatre (2019) 
The Sydney Coliseum, Sydney's newest theatre located at Rooty Hill, draws onlookers and patrons into the grandeur and drama of the theatre experience. Featuring striking, opulent architecture, the 2000-seat multi-mode Sydney Coliseum is made up of 3 foyers, 7 bars and a bespoke chandelier that is sure to leave a lasting impression. Located within the buzzing dining, accommodation and entertainment precinct of West HQ, the theatre marks a cultural hub for the area.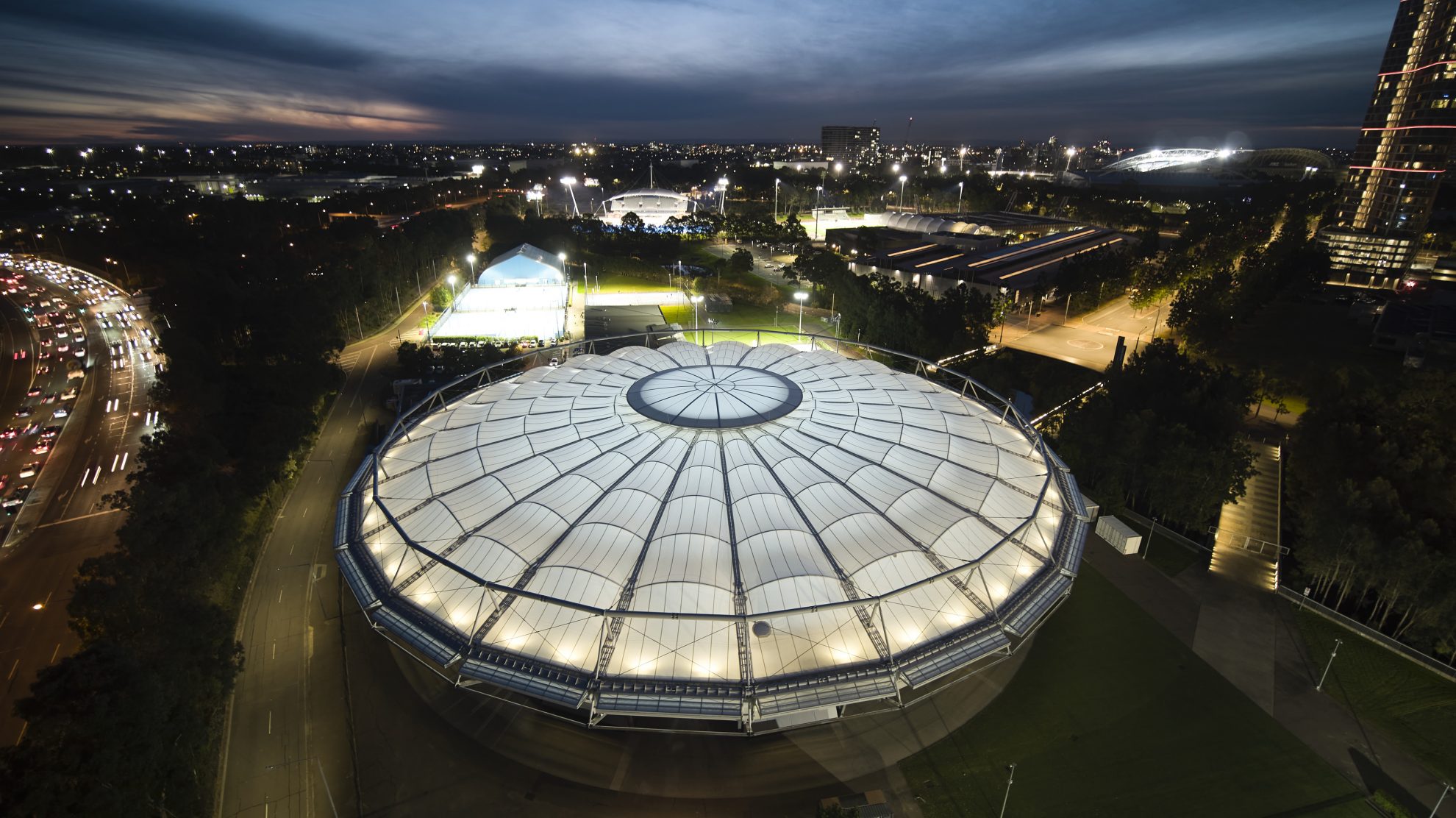 Ken Rosewall Arena Redevelopment (2020) 
Starting the project in 2018, the first upgrades to the Sydney Olympic Park Tennis Centre were complete prior to the 2020 inaugural ATP Cup, with a new cable-tension roof shading some of Tennis' brightest stars with raving reviews. The new multipurpose outdoor arena includes an operable façade to enclose the arena for the Netball season, while providing an open, outdoor feel when raised in Tennis mode. The striking roof is an innovative cable-tension structure and PTFE fabric design, a first for stadia in Australia, designed by COX in collaboration with Arup and Fabritecture.