Opera Under an Endless Sky: The Festival of Outback Opera Held at the Australian Age of Dinosaurs Museum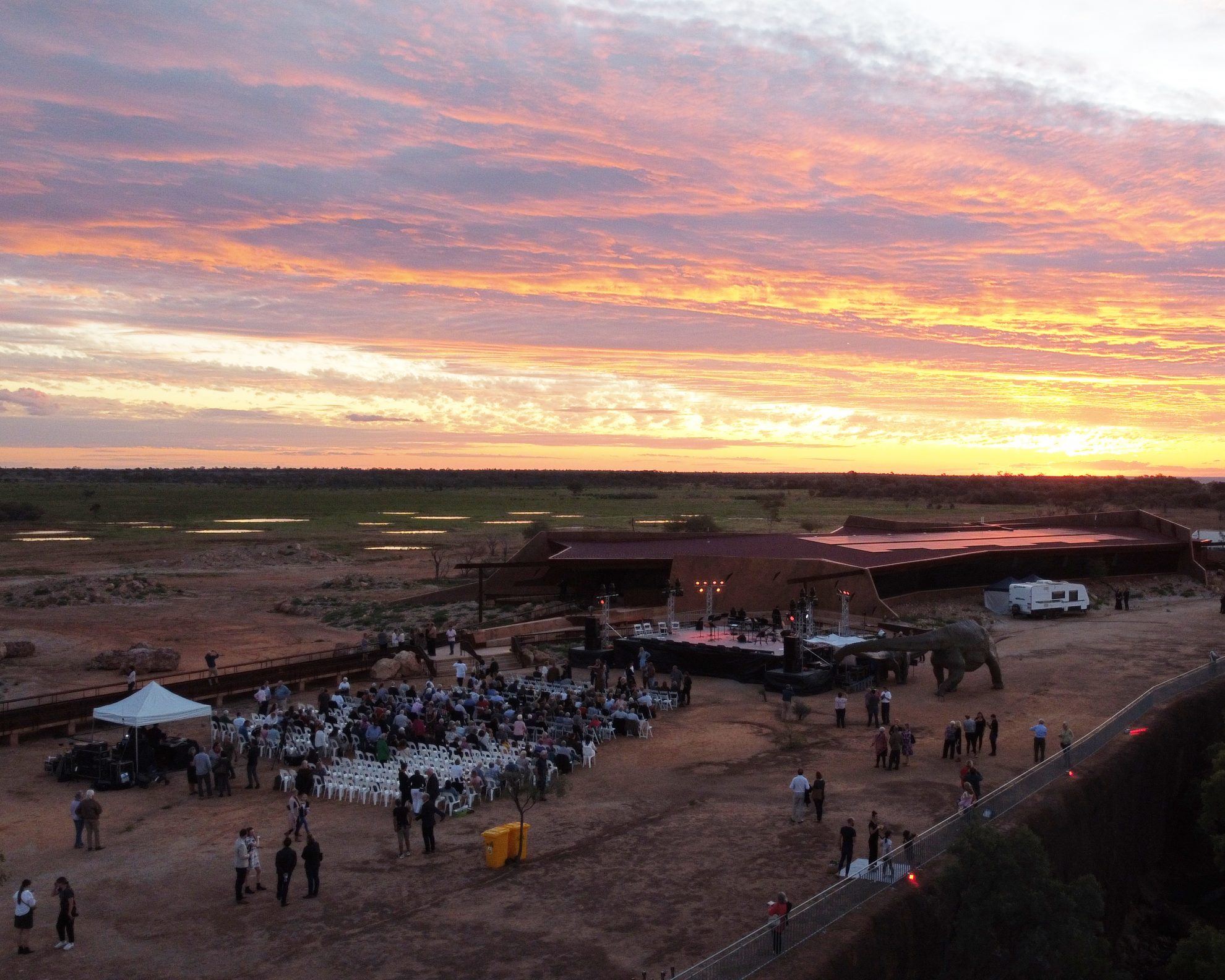 The Australian Age of Dinosaurs (AAOD) Museum is usually a space for visitors to witness one of the world's most significant and cohesive dinosaur collections. But, for the second year running, the venue was transformed when the Festival of Outback Opera came to town.
Set in locations across Queensland's iconic Outback, the festival celebrates the wonder of opera with a program of outdoor concerts and pop-up performances in prominent regional locations – including at the AAOD's March of the Titanosaurs exhibition.
The March of the Titanosaurs exhibition houses Australia's best-preserved sauropod tracksite, the Gondwana Stars Observatory and two life-sized bronze sauropods at the exhibition entrance. Both buildings were designed by COX in collaboration with Cultivar.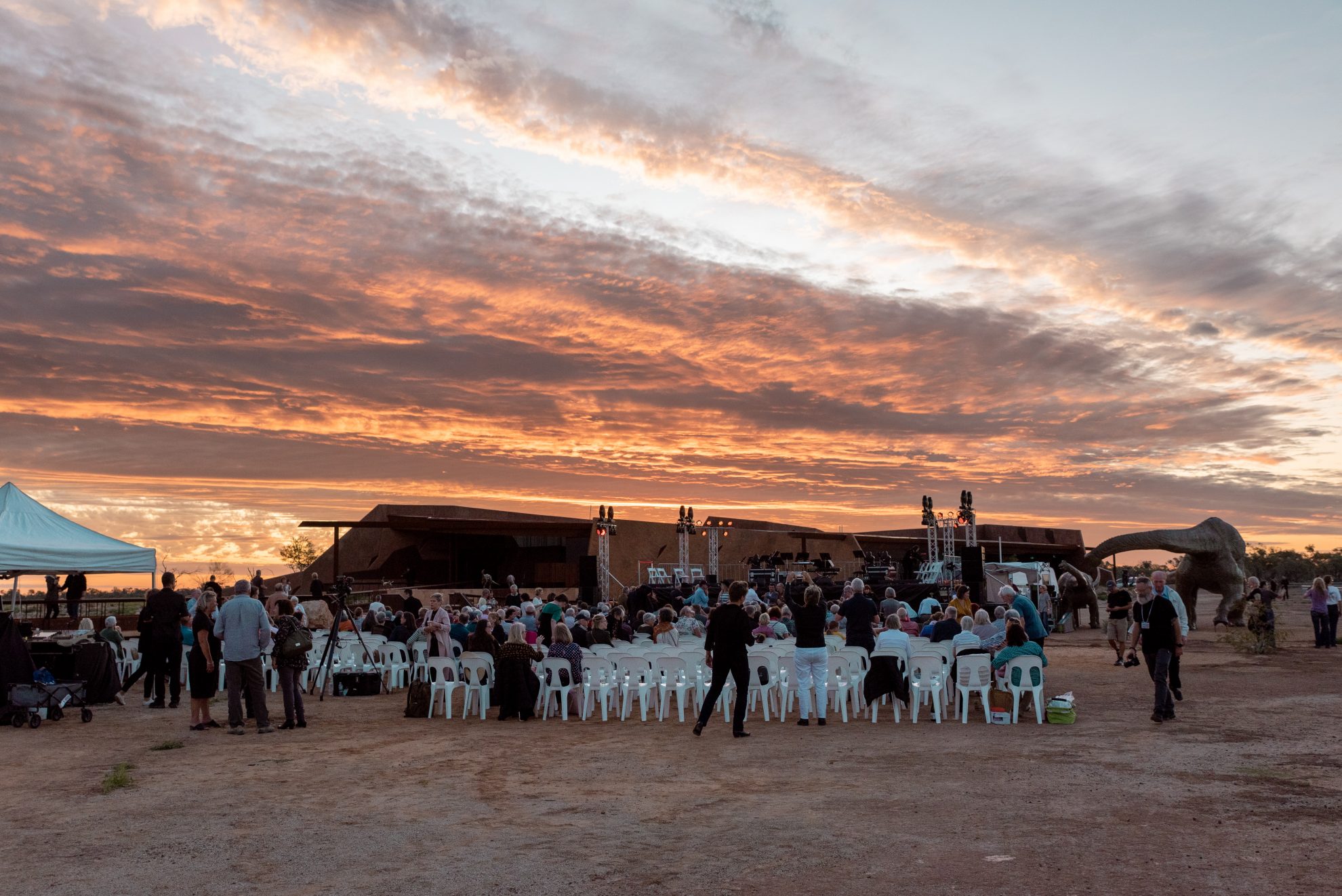 The Festival of Outback Opera brought a new wave of visitors to the small town of Winton, which sits almost 1400 kilometres inland from Brisbane. Despite a few impressive claims to fame (including being the birthplace of Banjo Paterson's Waltzing Matilda and where QANTAS was formed), the town is relatively unknown. Things are starting to change though, with the introduction of the AAOD projects and the Waltzing Matilda Centre, also designed by COX. In 2019, AAOD took home the Best Major Tourism Attraction Award at the Outback QLD Tourism Awards – with events like this showcasing why it was deserving of the title.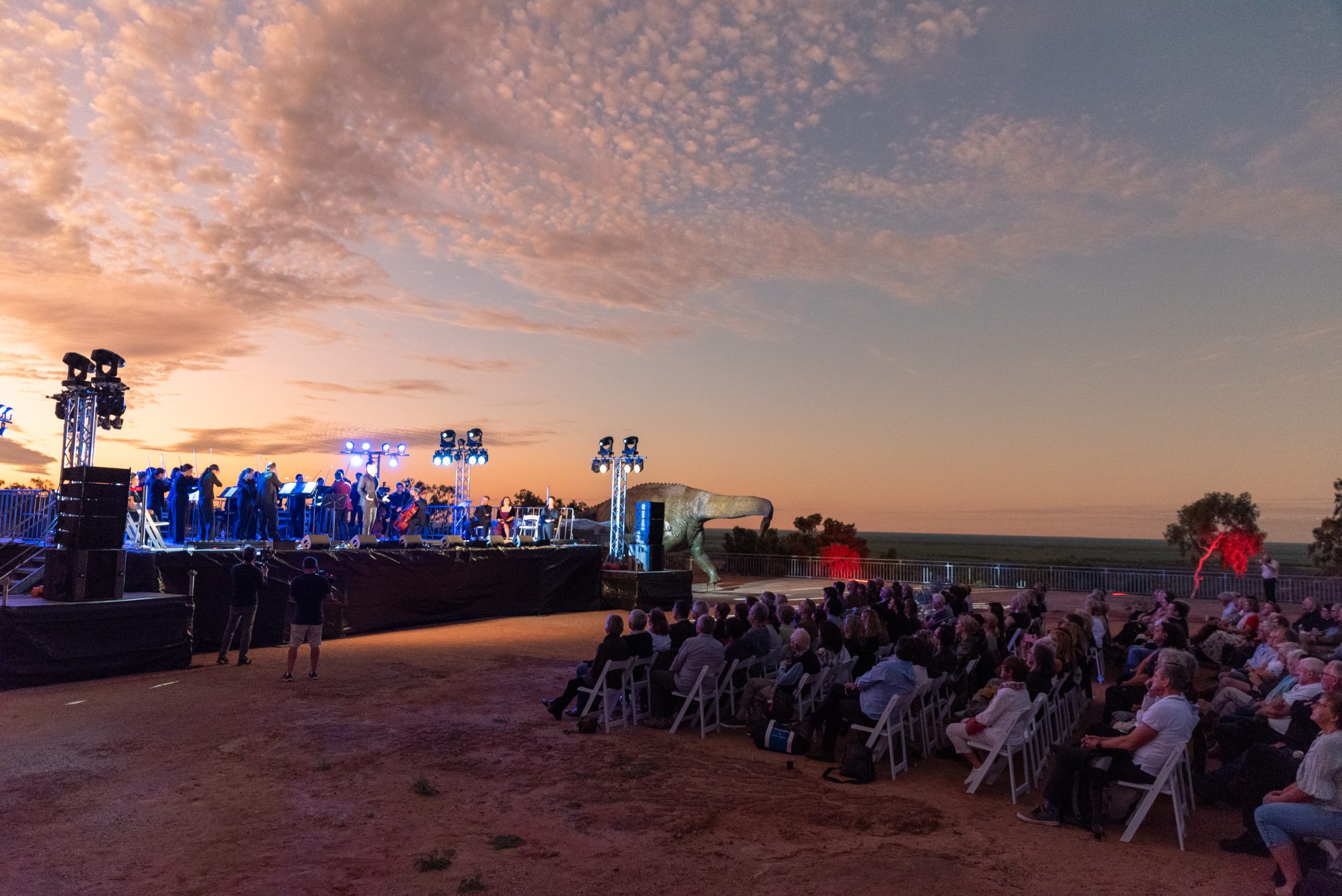 At COX, we pride ourselves on our ability to deliver two things in tandem – iconic design, that is also highly functional and flexible.
Flexibility being key when we talk about this event – an opera at a dinosaur museum?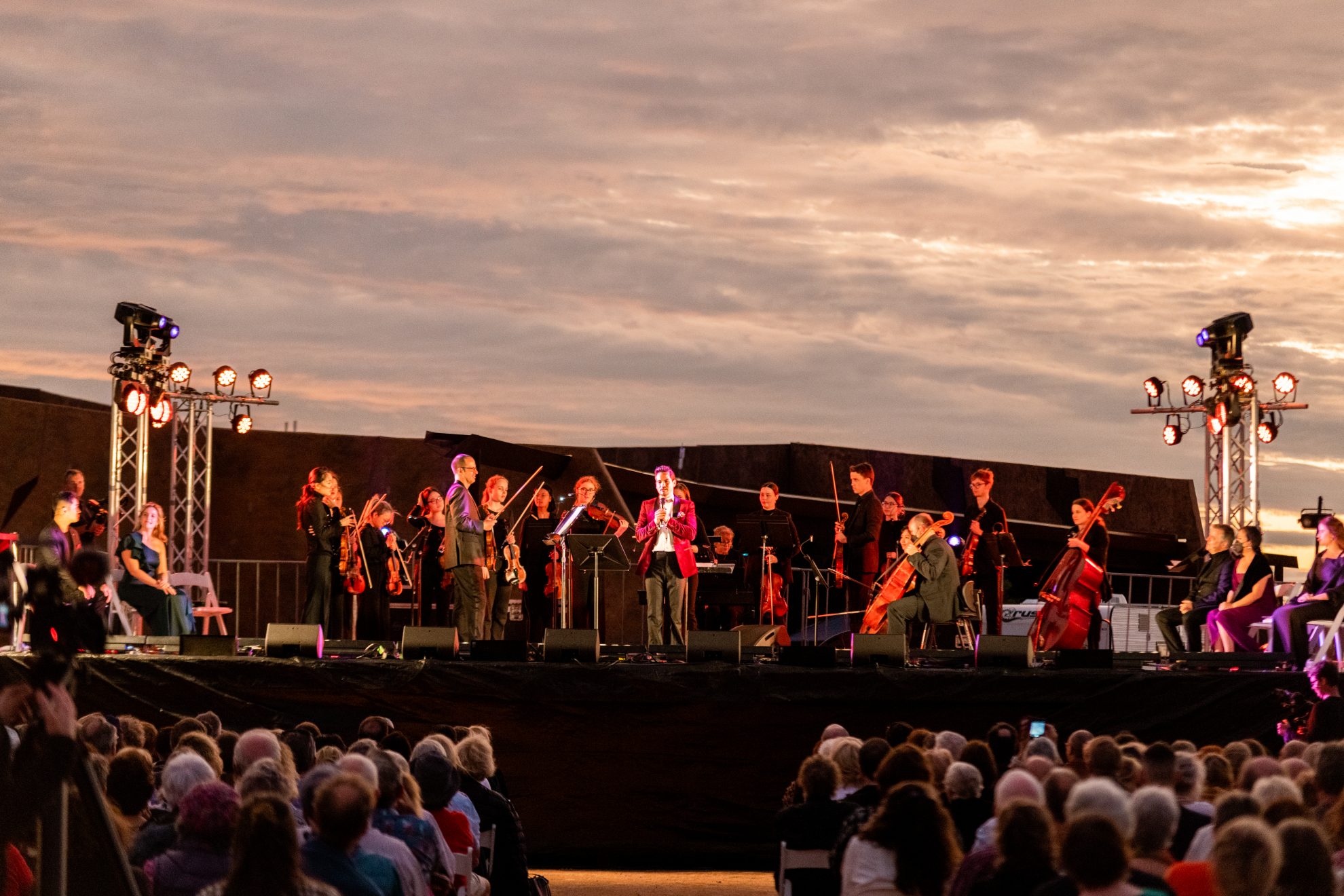 Albeit the AAOD Museum wasn't planned to be a performance venue, we design to permit multiple uses of one space – allowing for optimum community and public interaction. Landscape plays an important role in the planning and resulting navigation of these projects. This combination ensures an environment for the arts, meant for the arts, but not for any exclusive one.
COX is passionate about the Performing Arts, having played a significant role in many of Queensland's Performing Arts projects including the award winning Cairns Performing Arts Centre, Proserpine Entertainment Centre and the Queensland Performing Arts Centre redevelopment. This experience extends across Australia, exemplified in projects such as Her Majesty's Theatre in Adelaide and the Sydney Coliseum Theatre at WestHQ. COX is a Major Partner of the 2022 Festival of Outback Opera.