5-15 Albert Street
Auckland, New Zealand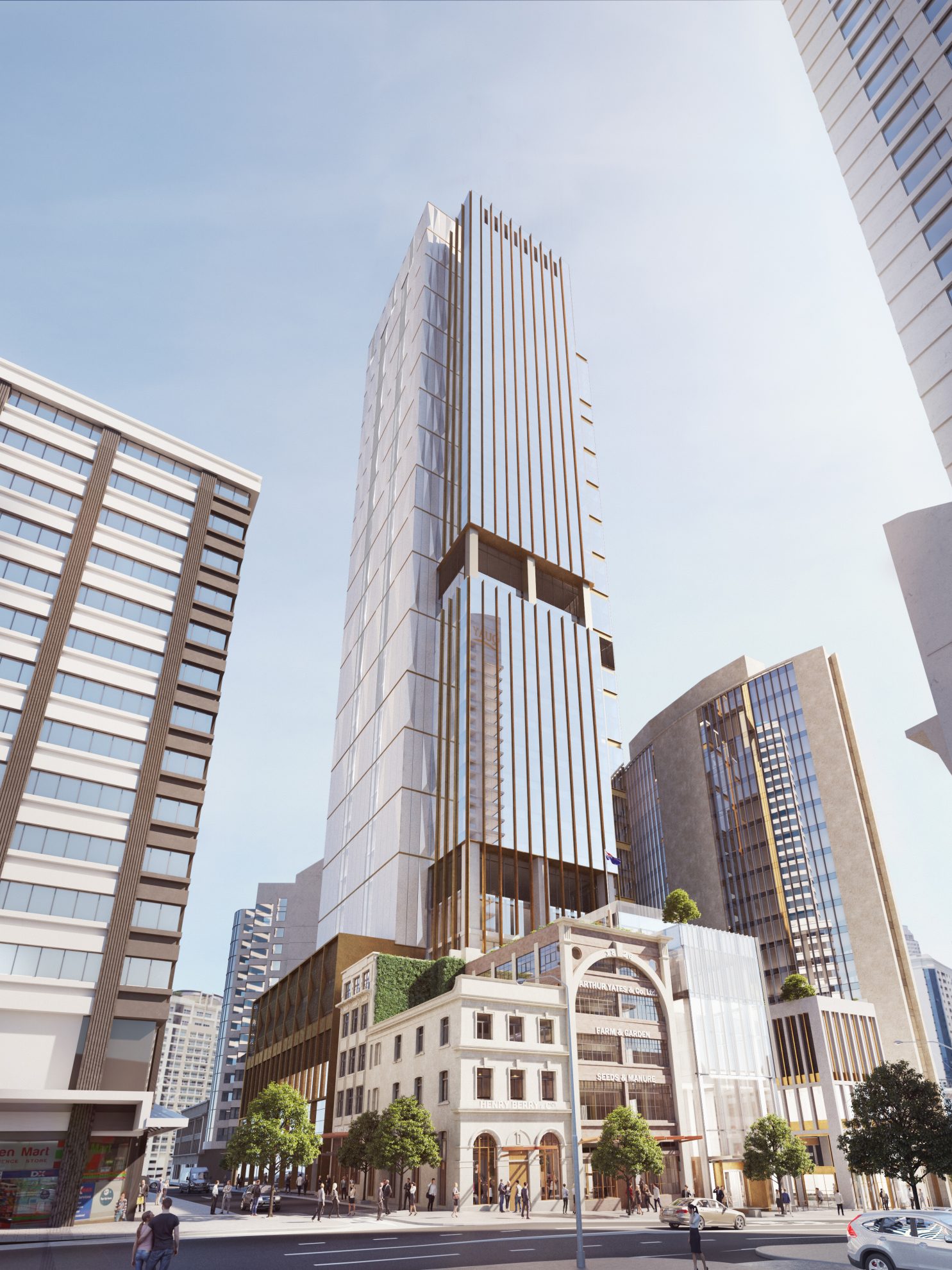 5-15 Albert Street, in the West of Auckland`s CBD precinct, aims to not only preserve Auckland's architectural heritage through its design – but celebrate it.
The landmark 37-storey tower is comprised of a 7-storey mixed-use podium and 30 storeys of A-grade open-plan commercial office space.
Situated 250 metres from the Waitemata Harbour waterfront, the location sits in a significant Maori site, Pari Tuhu, a place of significant trade between the Maori and European settlers. Recognising the site's historic importance, cultural artwork has been integral to design – the project celebrates its unique heritage, reinforcing a sense of place and identity.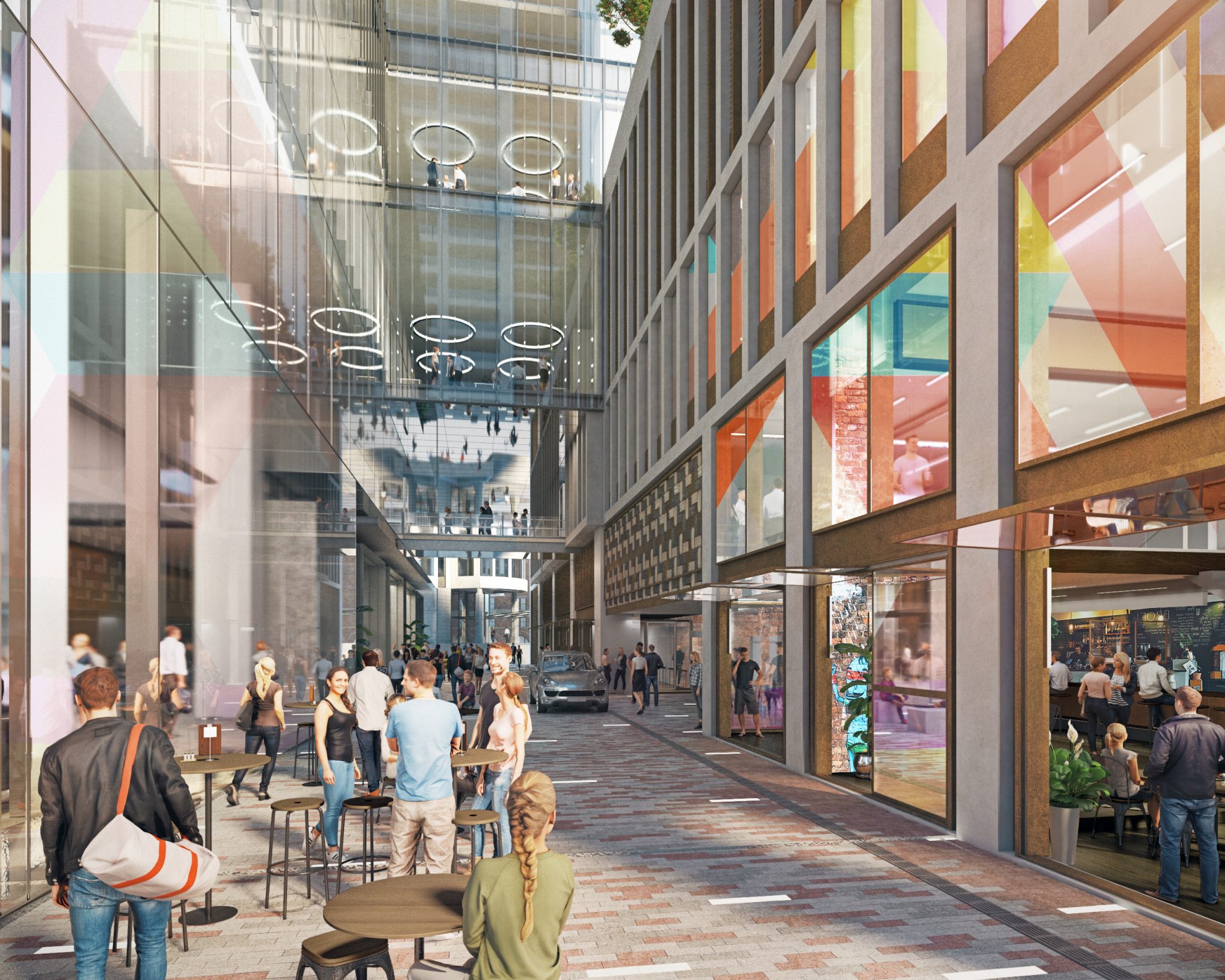 Surrounding the site is the heritage Yates building and the special character Berry building. These buildings hold importance to the community and local built environment, as a result being sensitively incorporated within the podium. The podium will include large campus-style floors, retail spaces, food and beverage and lush roof-top gardens.
This project will provide a new, safe and lively pedestrian-focused public domain in Auckland's CBD. The site has access to numerous modes of public transport, being within walking distance of both Aotea and Britomart Stations (as part of the future city rail link) and numerous bus stops. Planned pedestrianisation of Federal and Albert Street, coupled with the new through site link and cycling network in the CBD, will ensure the site is a pedestrian-focused addition to its surrounds.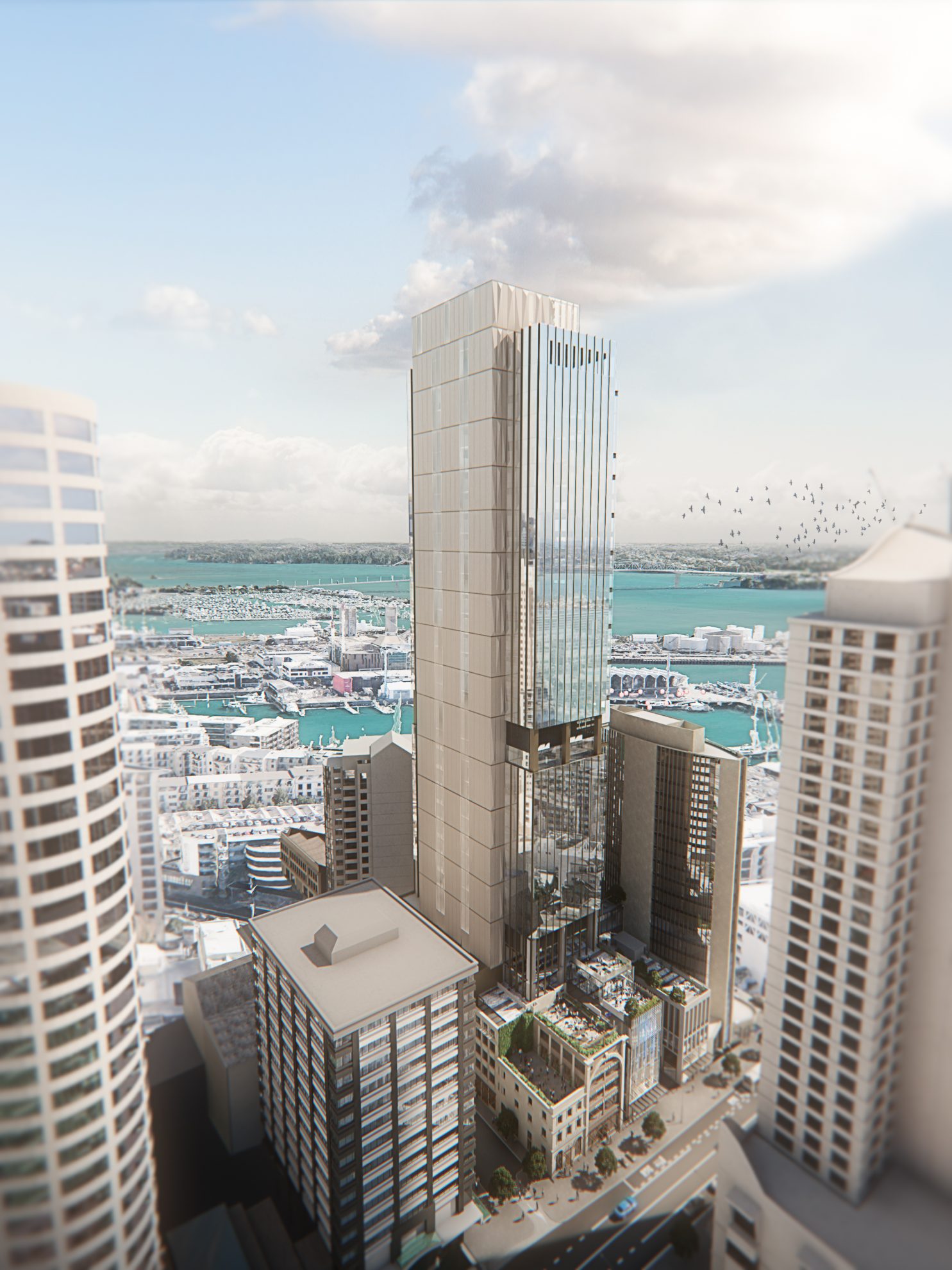 Maximising vistas over Waitemata Harbour, the slim, elegant tower has been carefully crafted to maximise solar access and reduce its visual impact, all the while fully complying with Auckland's stringent urban design guidelines and seismic requirements.
The integration into the existing city context is paramount to the building's success, both in place making and attracting people to the development. As such, one of the main aims of the podium design has been to actively engage with the surrounding street network in order to contribute and further enhance the city's public domain.
This project is being completed in collaboration with Ignite Architects.