Australian Retirement Trust Workplace | Interiors
Queensland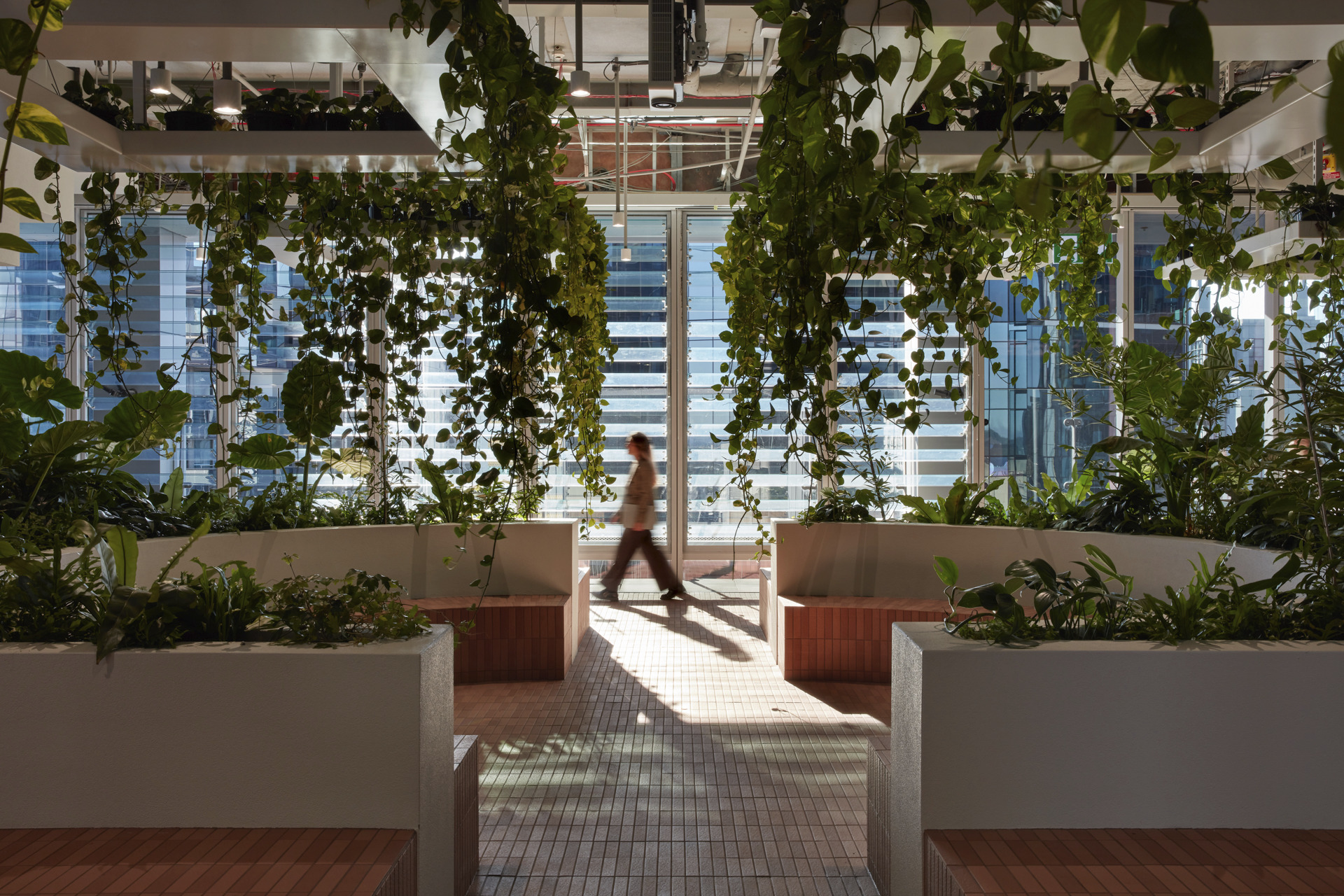 COX were engaged in 2020 to design Australian Retirement Trust's (ART) Brisbane workplace. Formed through the merger of Sunsuper and QSuper, ART are one of Australia's largest super funds. They wanted a home that nurtured their bright future while honouring the legacy of their past.
Working with ART, we defined their workplace objectives and spatial principles through a crafted co-design methodology, supporting their transition from two organisations into one. The result is a progressive and diverse workplace set across 14-levels in one of Brisbane's most iconic buildings.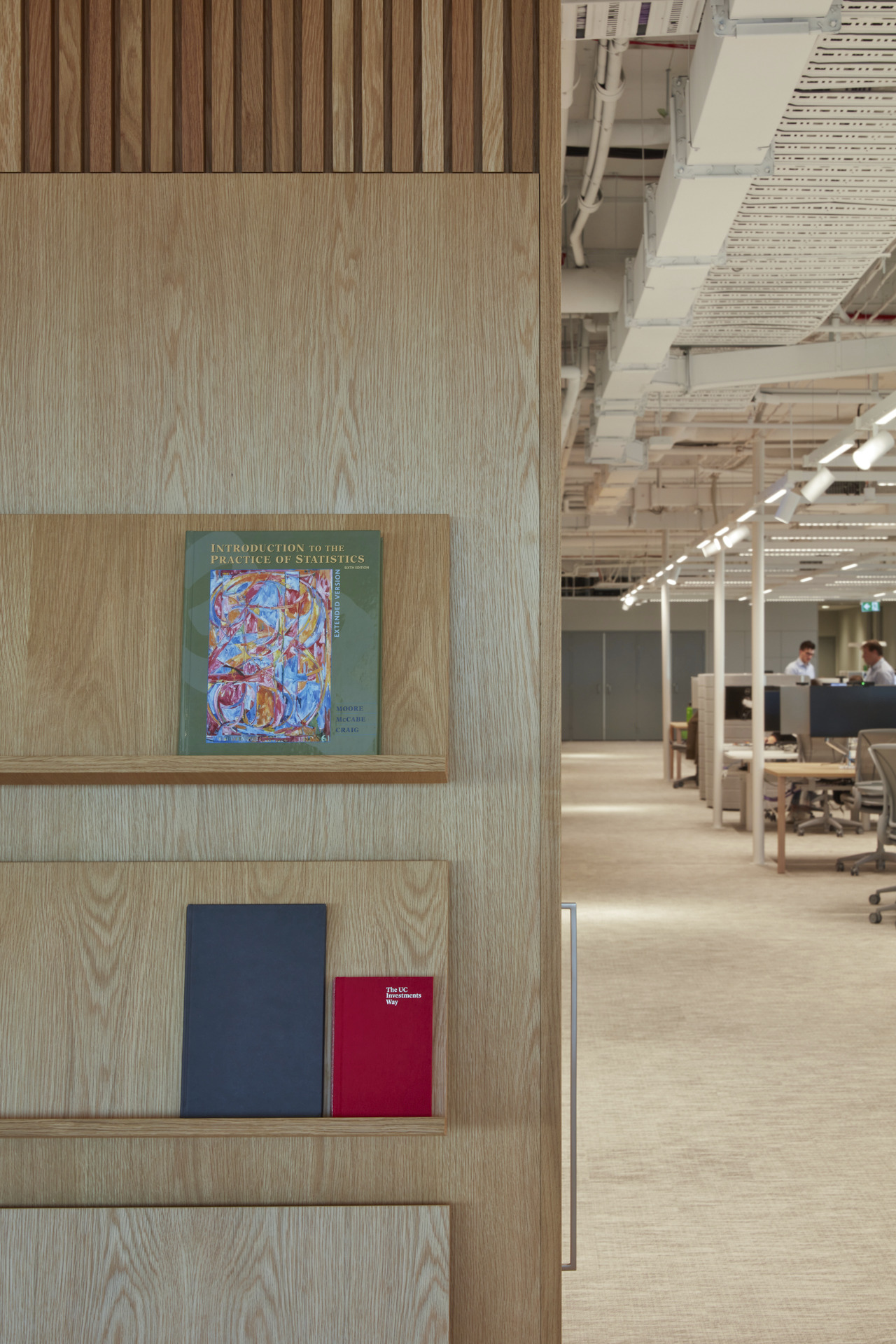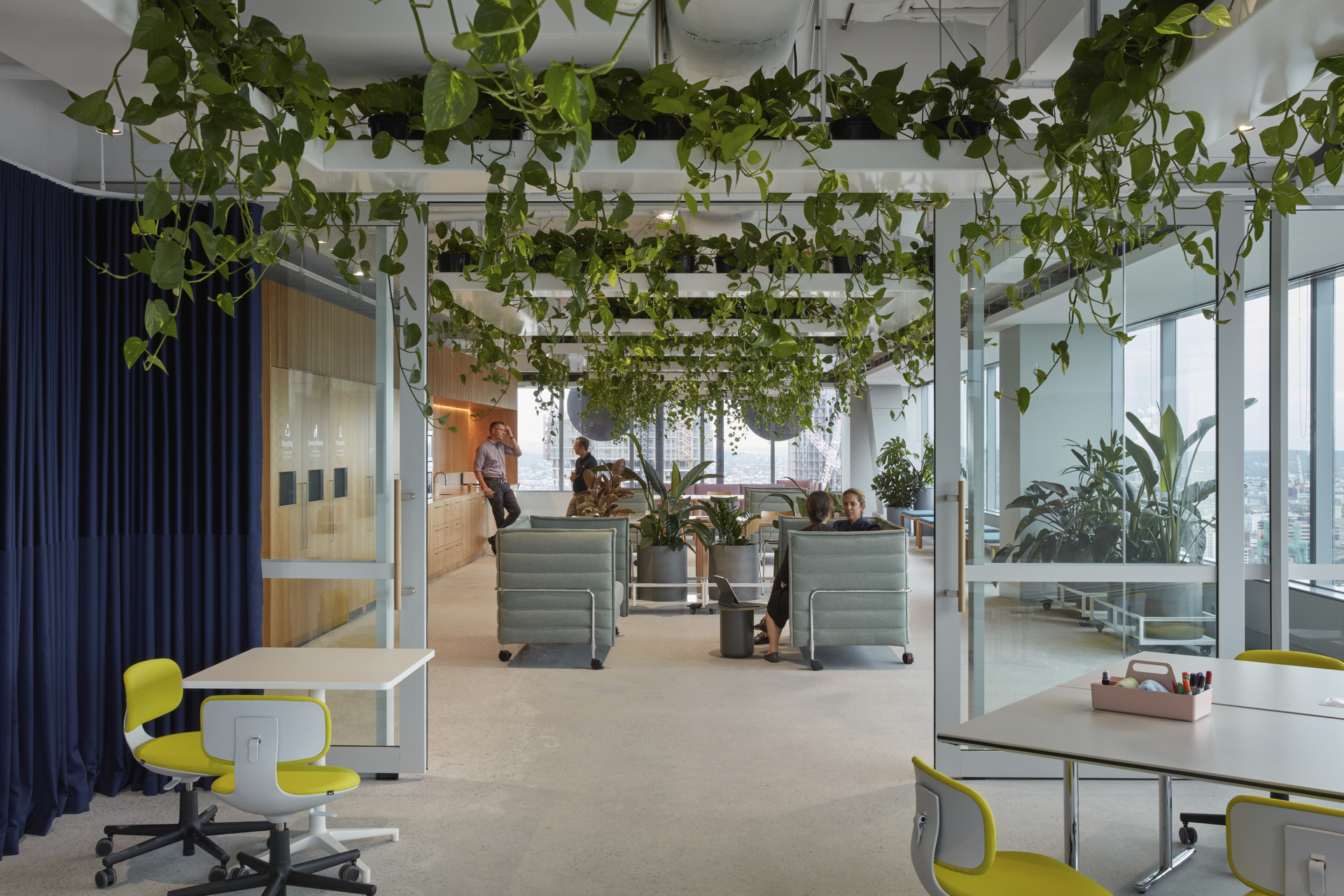 Our design seeks to place what is important to ART at the fore, crafting a welcoming workplace that embodies their cultural values and delivers an exceptional experience for their people, members, and connected communities.
Two central floors culminate community immersion, including an auditorium stair connection and large gathering spaces, both open and closed. The community floor encourages spontaneous transactions and is the new home for learning sessions, innovation spaces, and community events.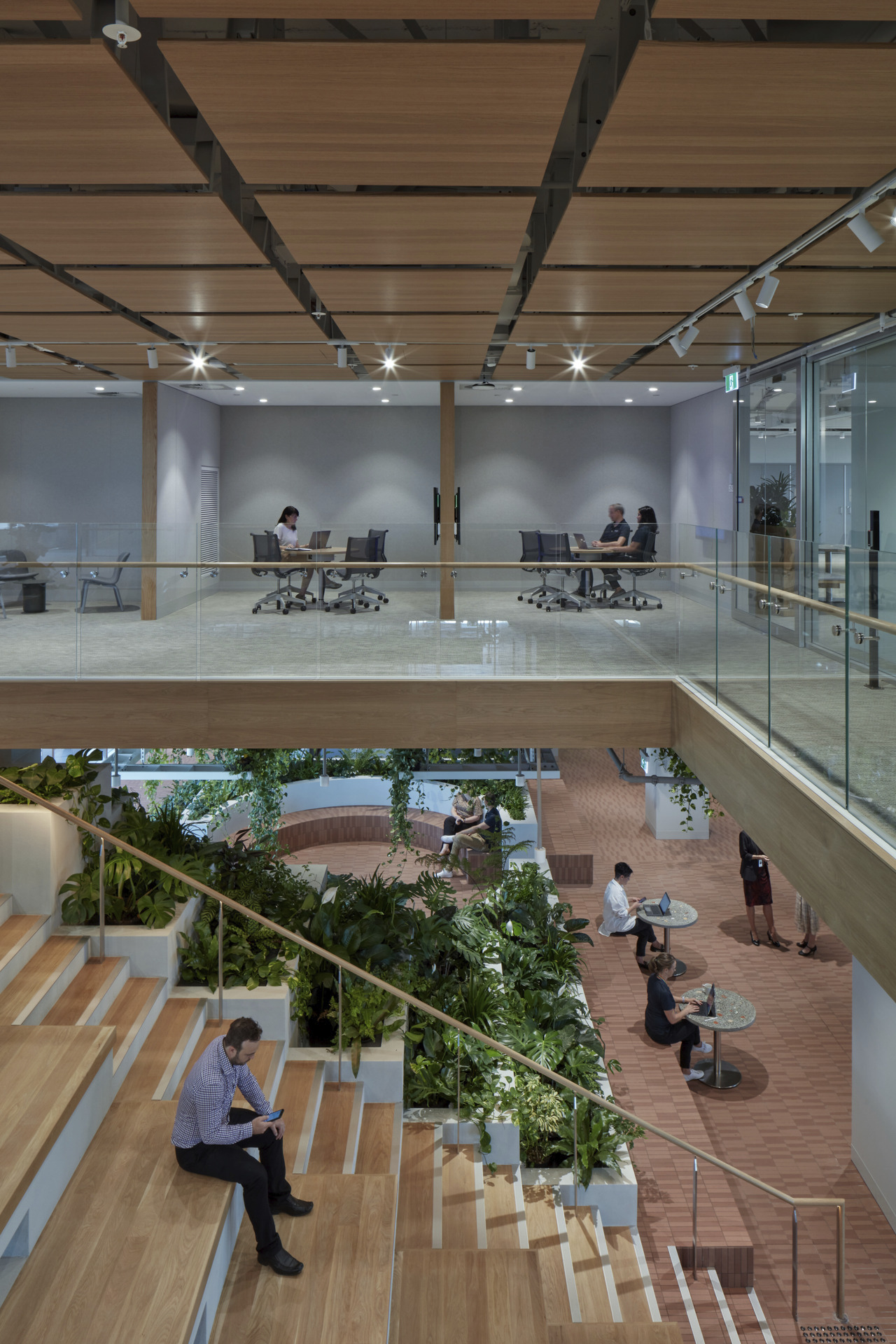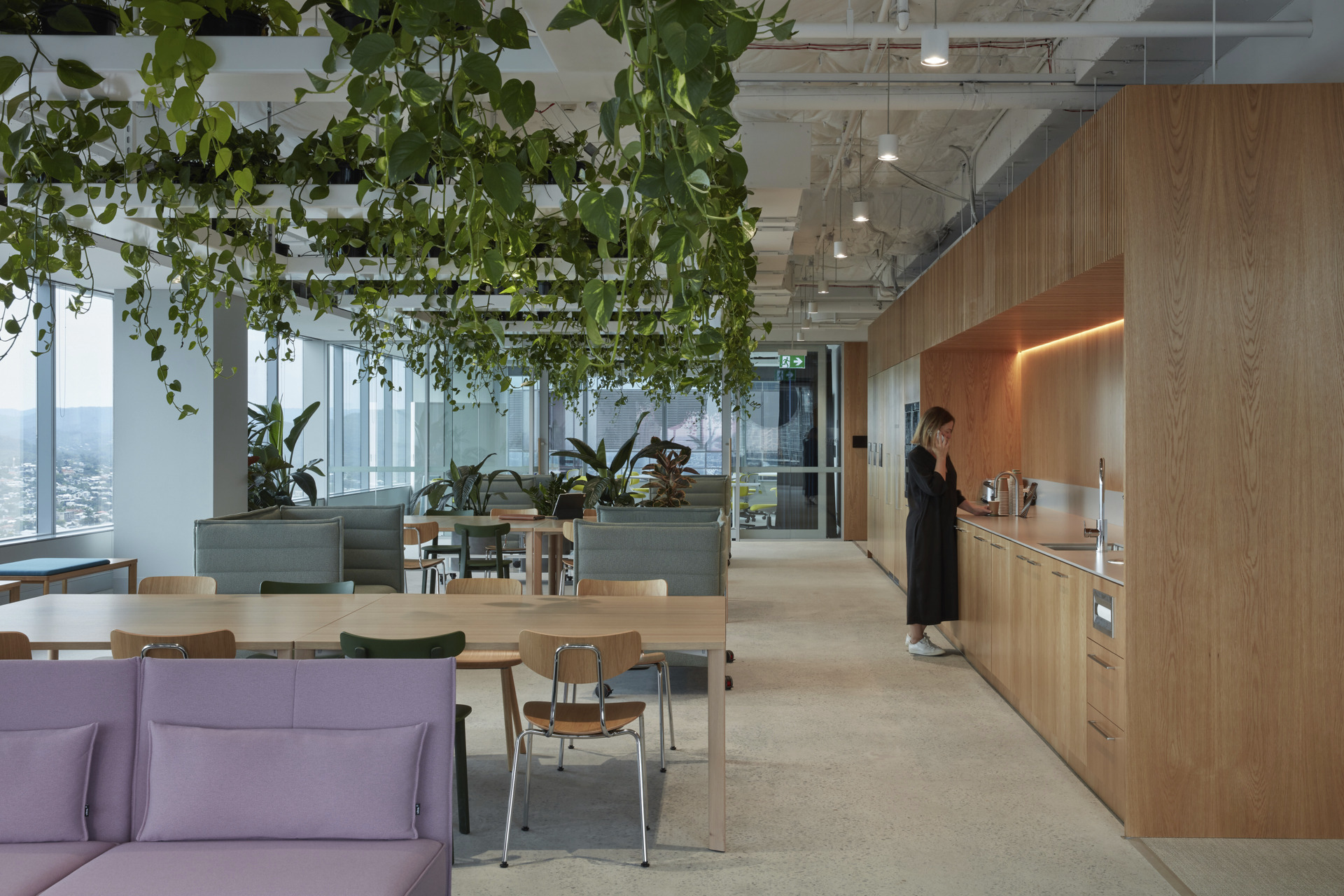 The workplace houses a series of dynamic hubs that connect teams and business lines. This enables teams to redefine their environment and maintain a sense of curiosity and delight – in turn empowering staff and nurturing the customer experience. The key drivers of the workplace include diversity in the stacking arrangement, variety across the typical workplace floor and modularity within the kit of parts.
As ART continues to grow and evolve, the workplace will remain highly responsive to their business requirements, changing with them.