Project Contact
Tim Morgan
Antony Scott-Pegum
Brendan Kenny
Brett Miles
Cameron Sheedy
Charlotte Churchill
Christopher Wardle
Felicity Yang
Hamish Brown
Hang Ling
Ivan Lisinac
John Negus
Katrina Pollock
Kim Richards
Lauren Hickling
Madeleine Webb
Matthew Alder
Matthew Cavanough
Megan MacKenzie
Misha Lamb
Mohsen Rahmanian
Natasha McGuffog
Peter Hale
Samantha Johanson
Samuel Hodgkinson
Solomon Romion
Stephen Gunn
Susan Desbrosses
Tamagin Blake-Smith
Troy Rafton
Xavier Wong
Constance Street Public Housing
Fortitude Valley, Brisbane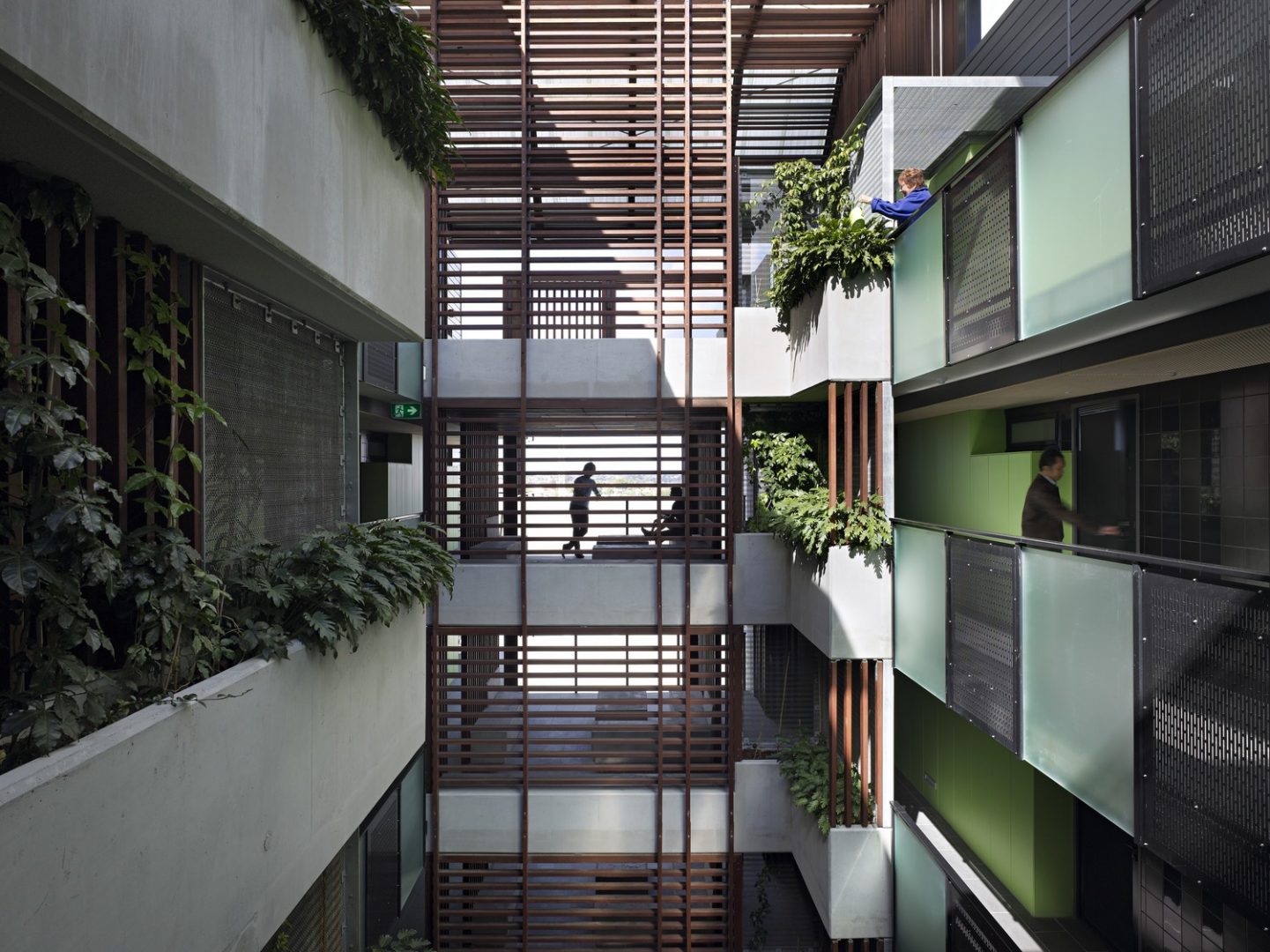 The Constance Street project was Brisbane Housing Company's opportunity to optimise the form and amenity of its affordable housing program, developed over several years of research and project implementation in Brisbane's Fortitude Valley.
It comprises ten levels – two levels of offices and eight levels of 55 studio and 23 single bed apartments.  All 78 units are arranged around a full height atrium which is daylit from above and naturally ventilates the building.  The atrium is layered with vertical gardens and seating nooks that act as social spaces, protected from railway and connector street environs.
The building's character is robust due to the nature of its purpose, with this character also responding to its gritty urban setting.  The architecture is created by alternating solid and translucent panels, the latter wrapping over the roof to envelope the atrium which forms the residents' retreat and communal heart.