Project Contact
Patrick Ness
Bernita Edwards
Charity Edwards
Darryl Chan
David Shultis
David Trinh
Goh Ong
Karen Liew
Stella Borland
Wei Ooi
MCG Northern Stand
East Melbourne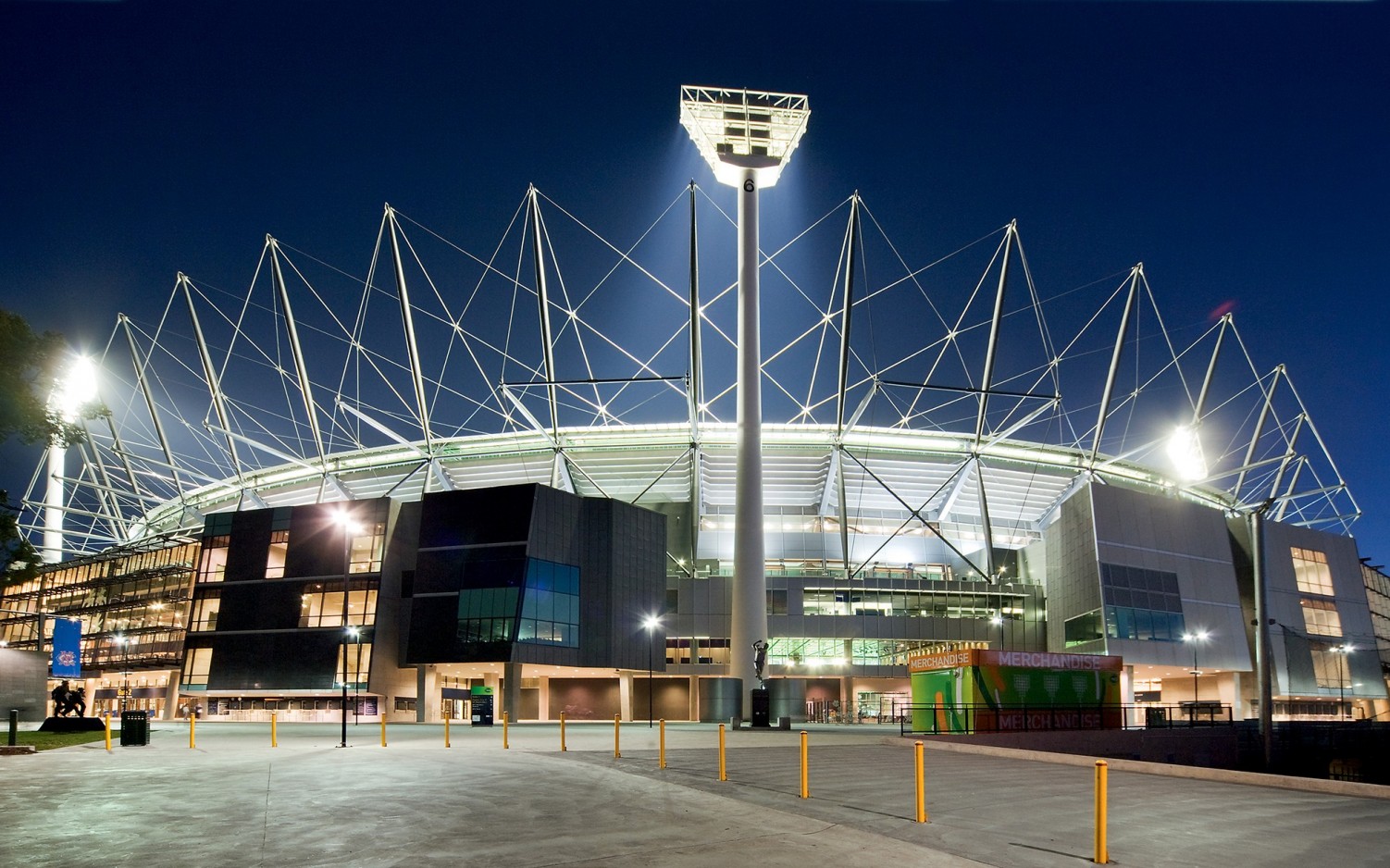 The Melbourne Cricket Ground (MCG) is an icon of Australian sporting culture, the largest stadium in the Southern Hemisphere, and the largest capacity cricket ground in the world. For over 150 years it has played an important role in Melbourne's cultural landscape, evolving to meet the changing demands of the city it serves.
Hosting cricket over the summer and Australian rules football (AFL) during the winter, the MCG has hosted several significant global sporting events, including the Olympic and Commonwealth Games.
Design of the MCG's Northern Stand involved the creation of a new 55,OOO-seat facility, designed over four tiers with improved sightlines, amenities and comfort. Construction required demolition of the existing Olympic and Ponsford Stands as well as the historic Members' Pavilion, while astute staging allowed the venue to remain operational throughout.

Design Director, Patrick Ness
A large part of the success of the MCG is due to a seamless integration between engineering and architecture. The result is a light and transparent new structure that is a fitting evolution in the ongoing history of this remarkable place
COX joined the MCG5, an architectural consortium made up of five specialist practices to design and document construction of the Northern Stand, incorporating a new member's stand, sporting museum, premium F&B amenities and state-of-the-art seating and support facilities.
The Northern Stand's Roof is the most striking visible feature of the entire MCG and a globally recognisable symbol for Australia's sporting culture. The tensioned structure with rafters suspended from cable stays running over masts, uses counterweights to enable the use of thinner cables, resulting in a visually superior design and creating an ideal balance of unique geometry and construction practicality. Elegant, light, and transparent, the roof enhances the MCG's iconic status while complementing the surrounding built environment.
The roof structure combines 26 cigar-shaped masts which increase in height as the extent of the cantilever increases creating an overall arched form, with the highest point over the Members area.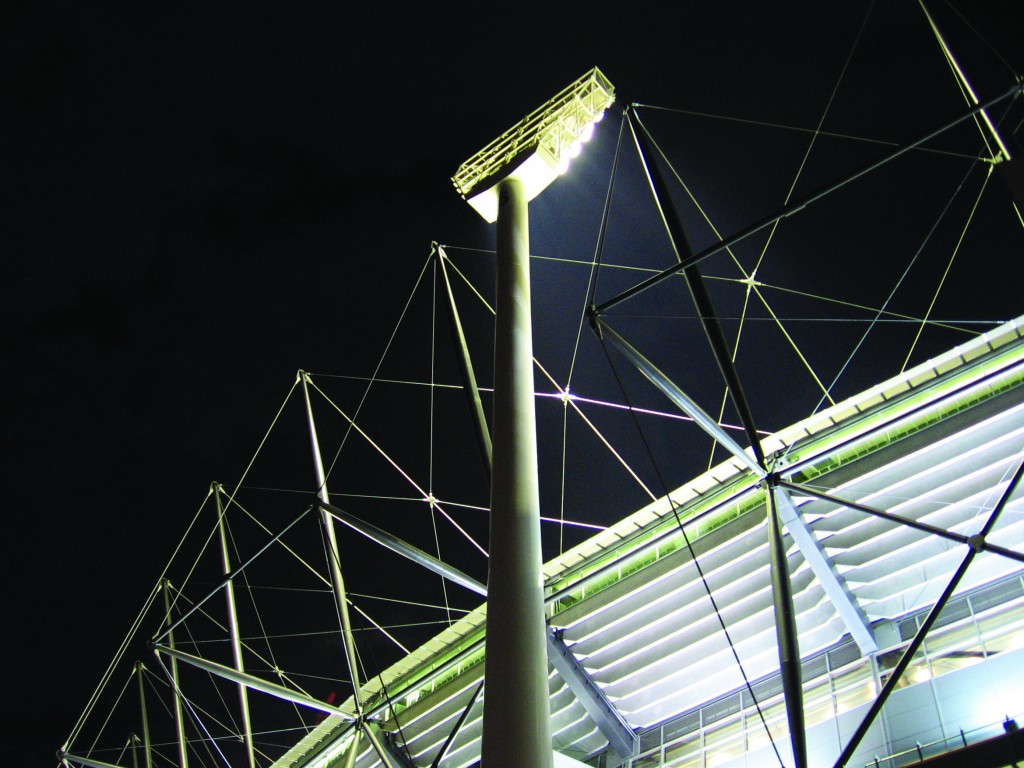 The back-of-house facilities were designed to deliver a world-class standard for Members and patrons, with bars, F&B amenities, committee and club rooms being key aspects as well as function and banquet rooms, corporate boxes and basement car parking beneath.
The MCG is a 'big sky' stadium. It has always sought to create the context for the 'natural' game where climate and weather add interest to the idiosyncrasy and strategy of game play. The Northern Stand redevelopment continues this ethos by providing high-quality viewing and first-class facilities while respecting the ground's inherited tradition.