Design for Australian War Memorial Development Project Revealed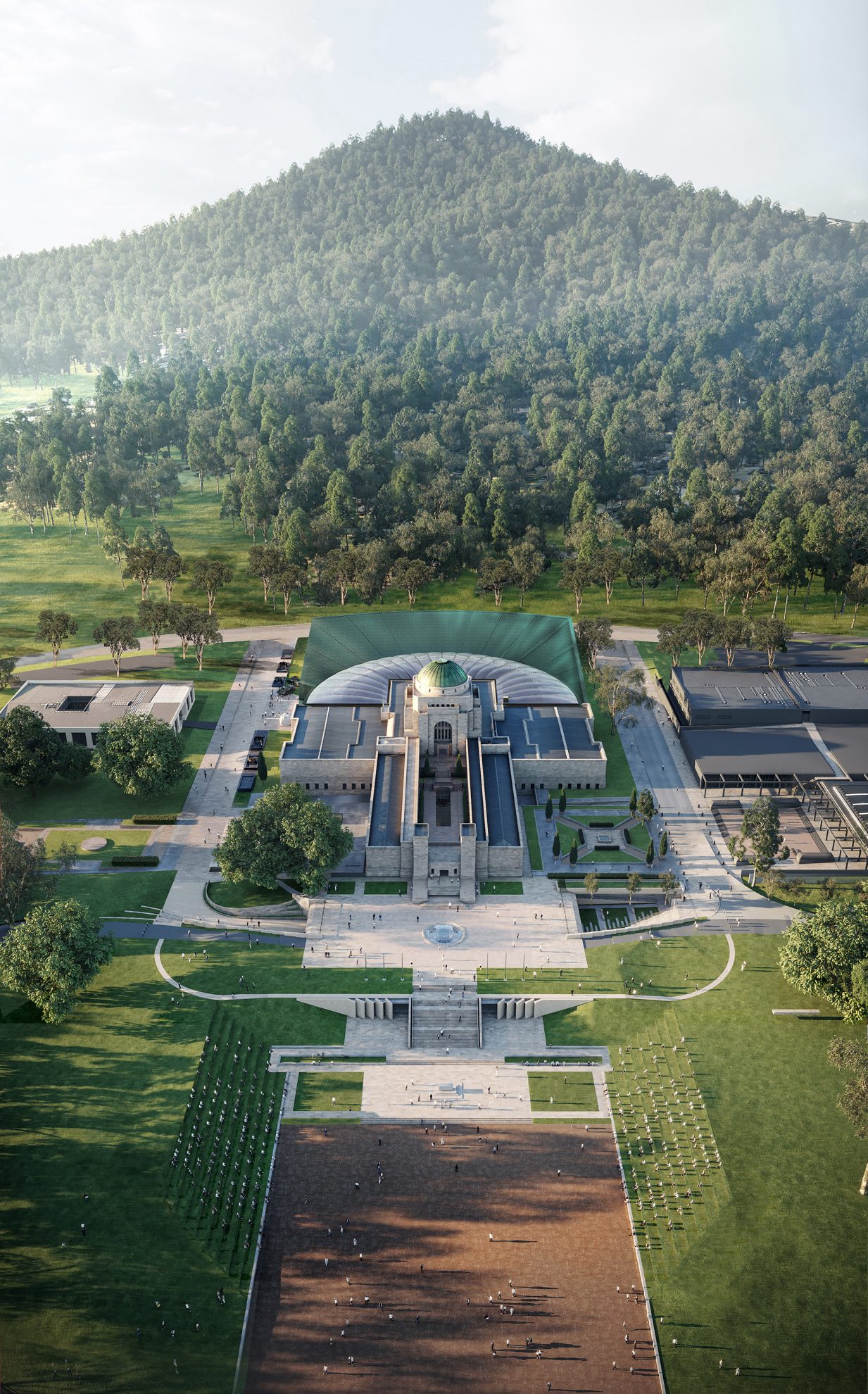 Opened in 1941, the Australian War Memorial (AWM) is a building of national significance. Located in line of sight of Australian Parliament House, the Memorial reminds the national about the cost of war and effects of service.
Yesterday it was revealed that it's time to modernise and expand the AWM's galleries and buildings. Announced by the Prime Minister of Australia, The Hon. Scott Morrison MP, the development will aid the museum in continuing to tell the stories of Australian's who have served in modern conflicts; connecting the spirit of the past, present and future.
The project includes a new larger Anzac Hall connected to the main building via a glazed link – both designed by COX Architecture. The heritage façade will remain unchanged.
Yesterday's announcement was made at the Memorial's on-site information gallery where detailed plans are available to be viewed by the general public.
Project Director, Ian Smith
It is a great honour and privilege to be delivering with the AWM a significant expansion and enhancement of exhibition space which will facilitate the fitting recognition of the contribution of service men and women from more recent conflicts and campaigns.
Design Director, Pete Sullivan
Our team is extremely proud to support the Australian War Memorial's vision to expand their galleries and tell the untold stories of our modern conflicts and peace keeping missions. Our aim with the design within this historic and symbolic place was to augment such an important cultural landmark with respect, strength and sensitivity, integrating the new elements into the wider site context and reinforcing the pre-eminence of the main Memorial building.
COX have designed the new Anzac Hall and glazed link. The new Anzac Hall provides an additional 4,000m2 of gallery space with the construction of a two-storey building to house and display exhibitions, large technology objects and galleries.
The decision to rebuild Anzac Hall was made following comprehensive study and rigorous analysis of possible alternatives. The final decision was determined to be the least complex, best value for money approach that would not threaten the integrity of the heritage building.
The glazed link will strengthen and improve connectivity between the main building and Anzac Hall and will contain non-light sensitive large technology objects (such as aircraft and armoured vehicles), a café, and space to support the Memorial's educational programs.
Anzac Hall site preparations are set to begin in 2021, with the Anzac Hall and glazed link set to open in 2023. The entire project is projected to be completed in 2027. Learn more about the project here.