Project Contact
Ramin Jahromi
Cameron Hallam
Cynthia Wu
Donal Merrigan
Sophie Coulier
Tijana Papandrea
Trent Schatzmann
2 Market Street
Sydney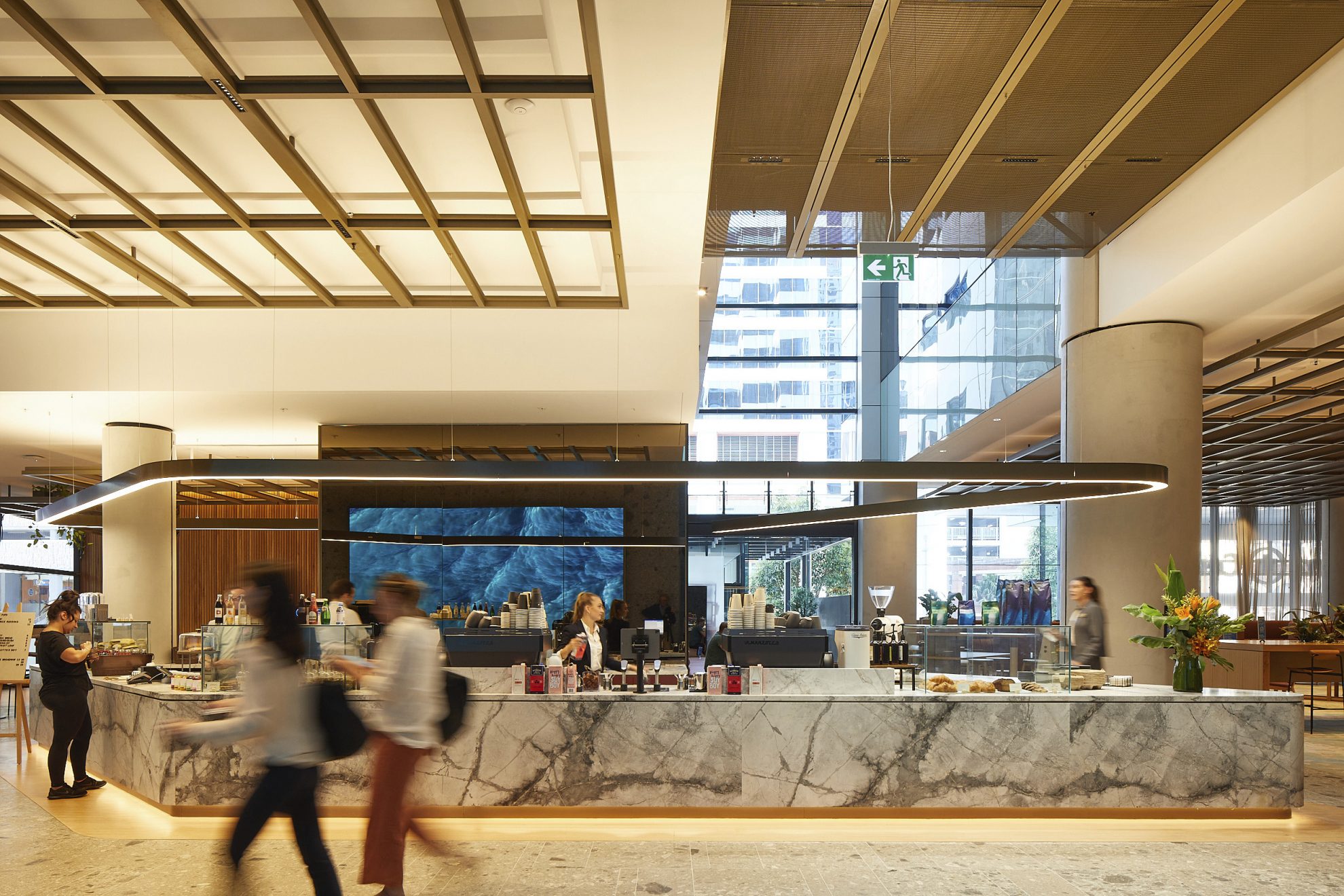 In 2017, COX was engaged to revitalise the commercial lobby space at 2 Market Street in Sydney's CBD. The ambitious brief was to transform a challenging multi-level lobby into a vibrant third space that not only provided an alternative to the typical workspace but contributes to the activation of Sydney's streetscape.
Key to the design was announcing a clear entry point and connecting the building at the street level through a coffee shop and retail amenity. The new café engages with the street through an operable façade forming a warm and inviting welcome to tenants and guests.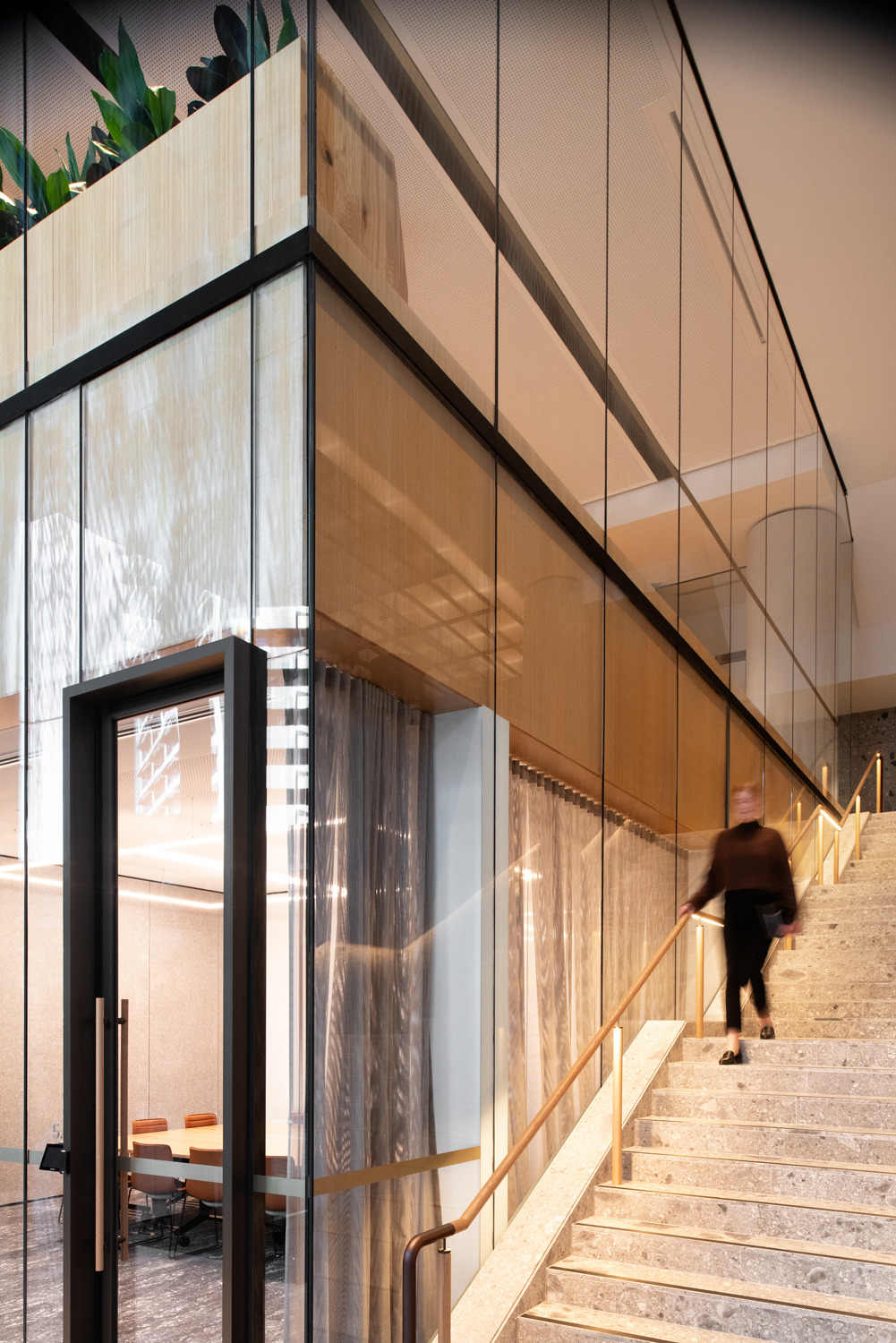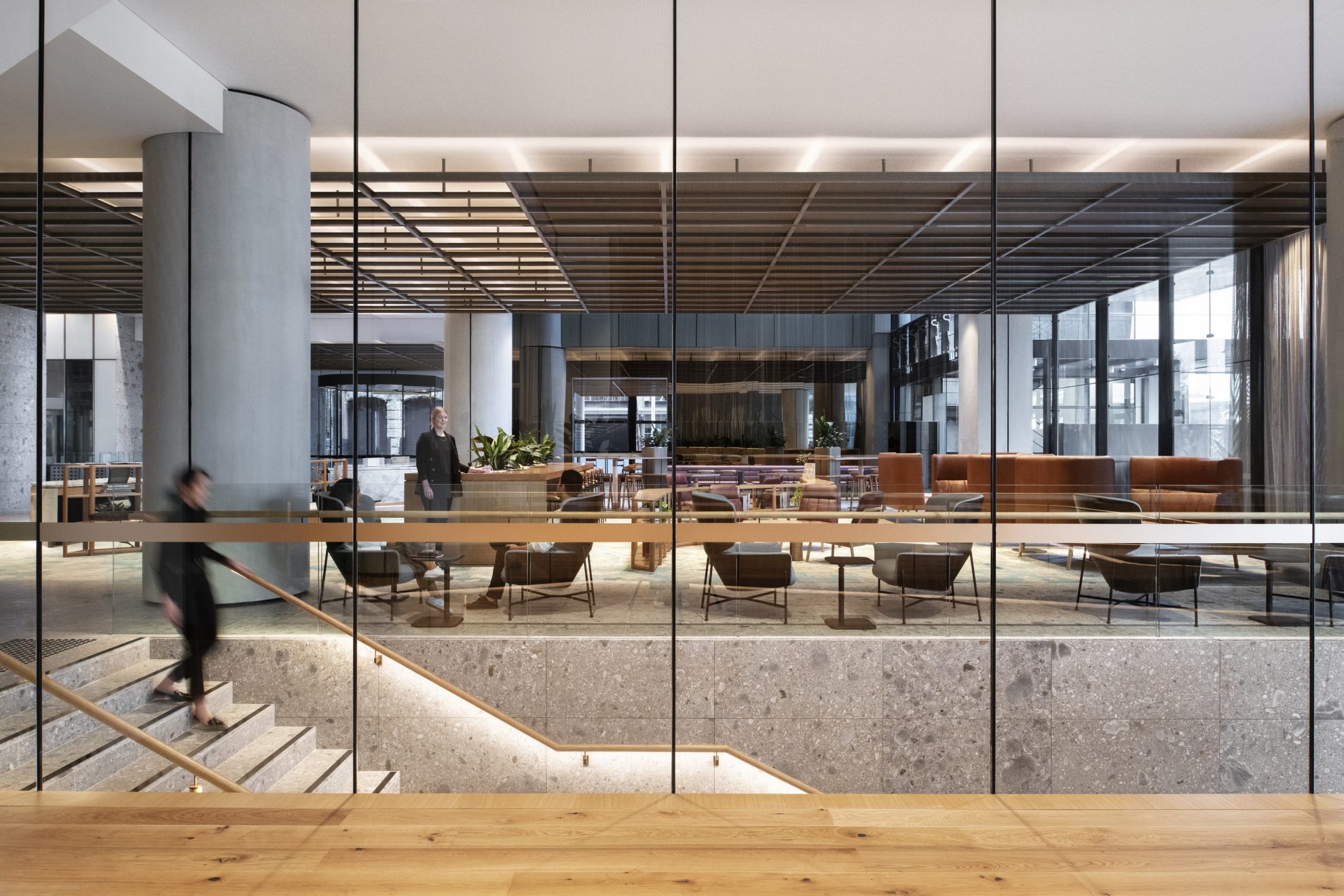 Through blurring both spatial and design typologies this dynamic third space interweaves café culture with a hospitality and residential experience. Public and private spaces are varied and layered – quiet nooks allow for focused work with large collaboration spaces facilitating serendipitous exchange between tenants and guests. The design responds to the changing culture of work and offers an alternative to the proverbial 'benchmark' corporate response. The space features a varied landscape of work and collaborative settings that include a cafe, lounge, tiered auditorium and series of meeting spaces on the lower floor.
The palette draws inspiration from the sites trading history which resulted in an honest approach to materiality. A restrained industrial palette of timber, granite and bronze metal create an environment that is both familiar and contemporary, juxtaposed by layers of warm textiles.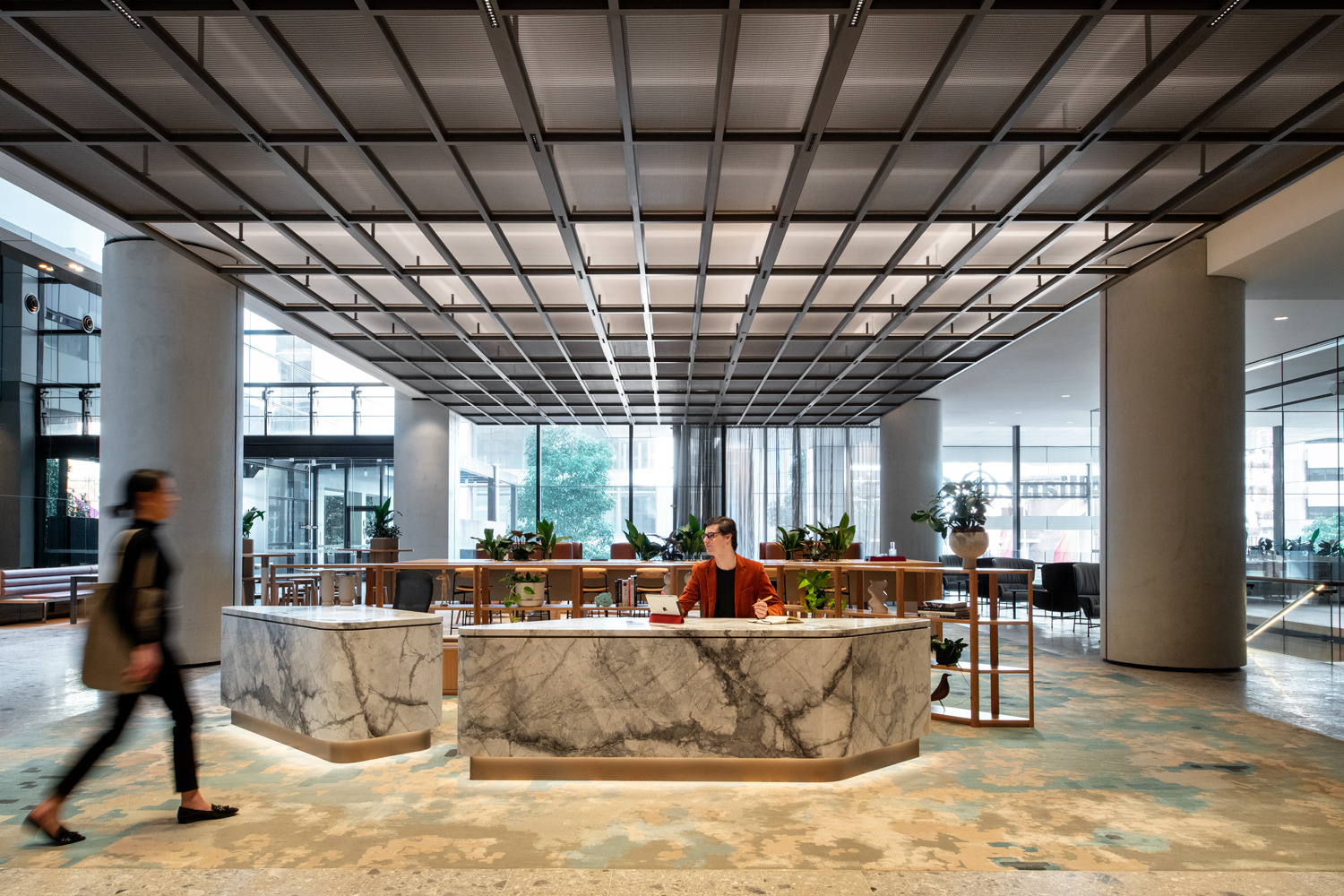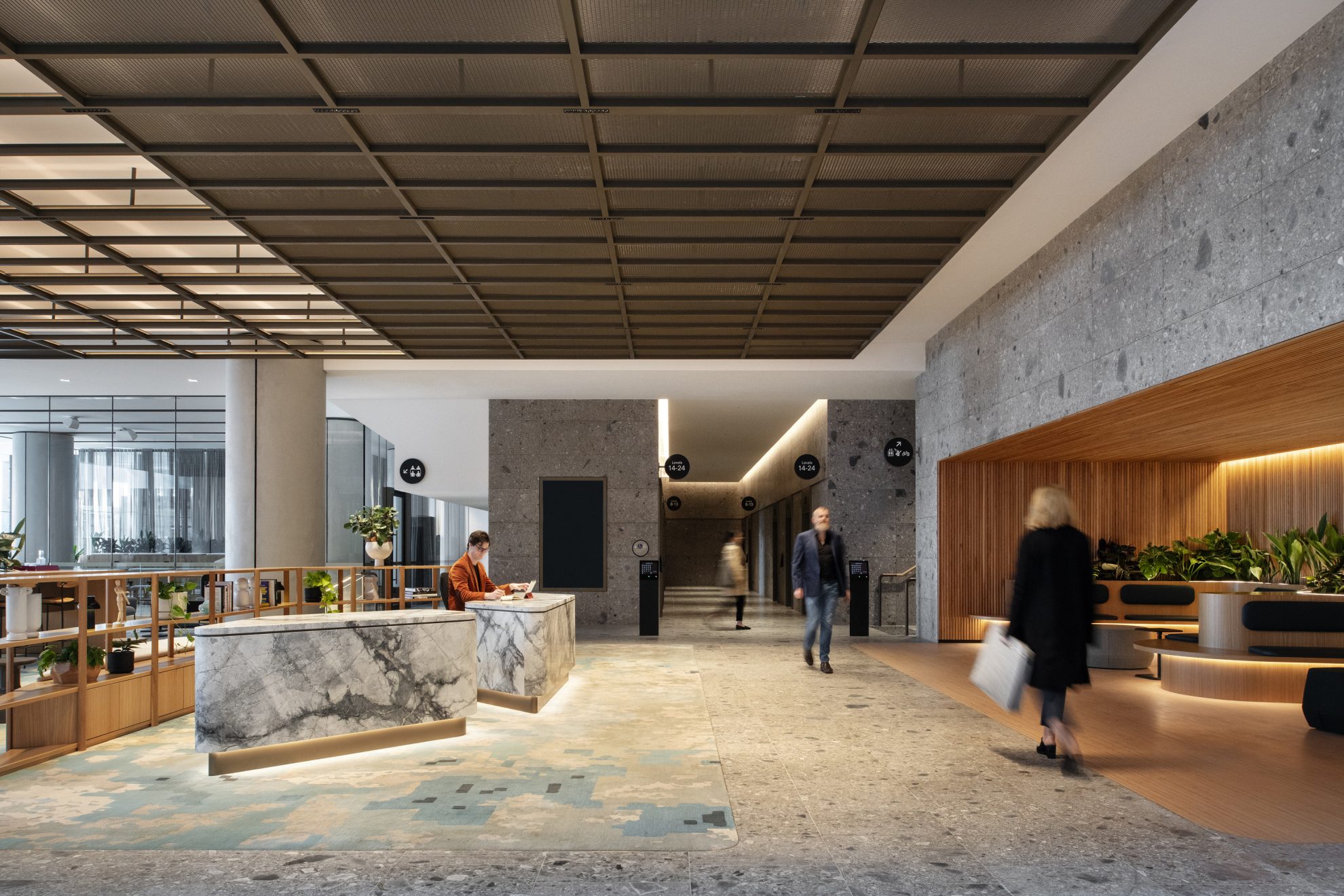 COX Director, Ramin Jahromi
Within what is traditionally considered a transitional space, Cox has created layered and varied zones to provide for new modes of working, interacting, chance encounters, sidebar discussion and of course, aiding the frictionless transition from street to desk for the Tower's denizens.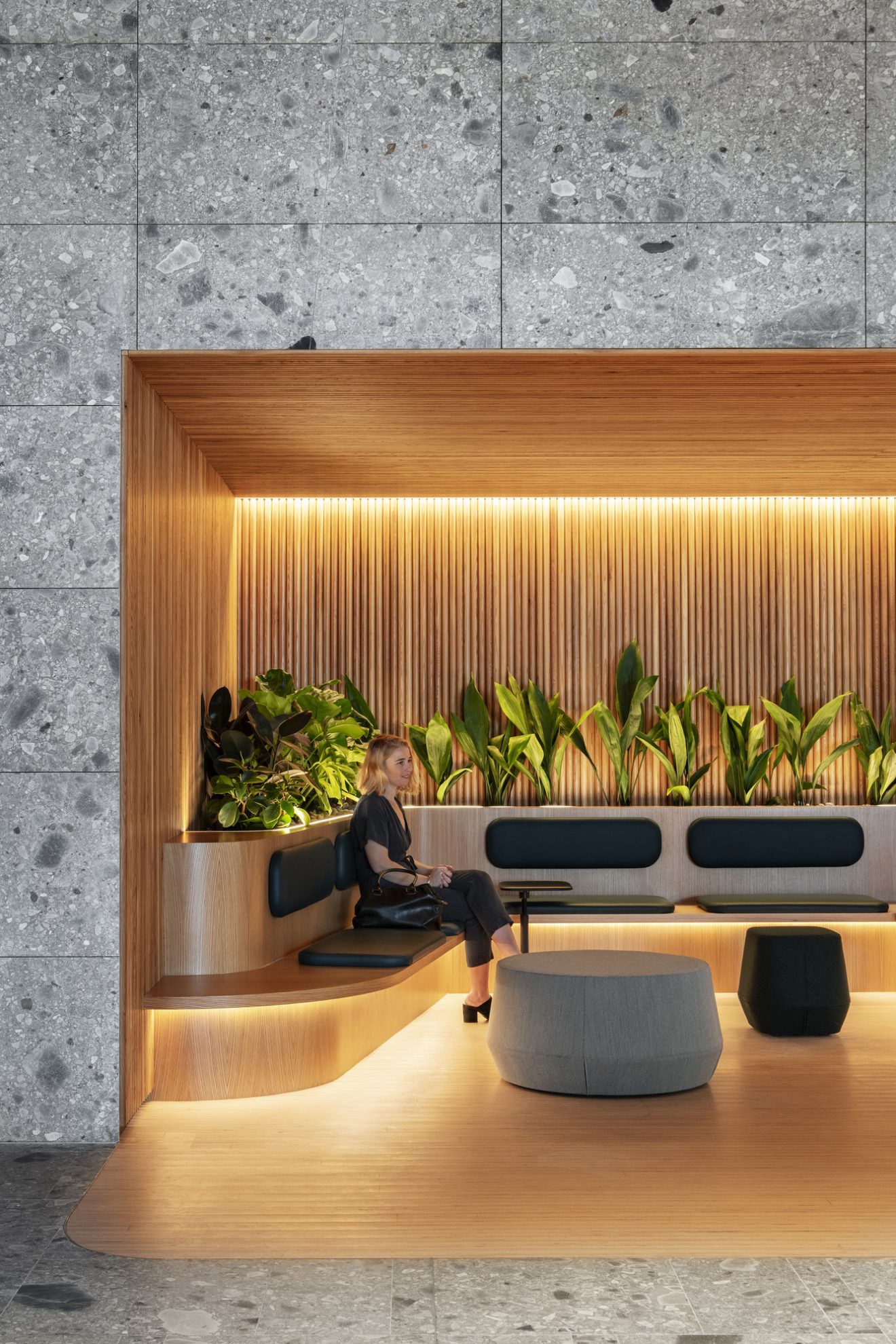 Charter Hall's Office CEO Adrian Taylor said the building and workplace experience has been completely transformed as a result of the refurbishment, and the works have been specifically tailored to the needs of its tenant customers.
"With 2 Market Street, we wanted to create an extension of our tenant customers' workspaces, and give them the opportunity to further maximise the shared space in the building. To do this, we engaged and collaborated with tenant customers early in the design process to gain a deeper understanding of their specific needs and together actively curate the design of the new space, services and amenity,' he said.