Project Contact
Tim Morgan
Antony Scott-Pegum
Brendan Kenny
Bryony Milner
Felicity Yang
Ihab Imam
Jeffrey Bennett
John Negus
Katherine Callanan
Katrina Pollock
Kim Richards
Kirstin Burrowes
Lindy Osbourne
Madeleine Webb
Matthew Alder
Megan MacKenzie
Michael Rayner
Peter Hale
Susan Desbrosses
Tamagin Blake-Smith
Ton Ha
Princess Alexandra Hospital Redevelopment
Woolloongabba, Brisbane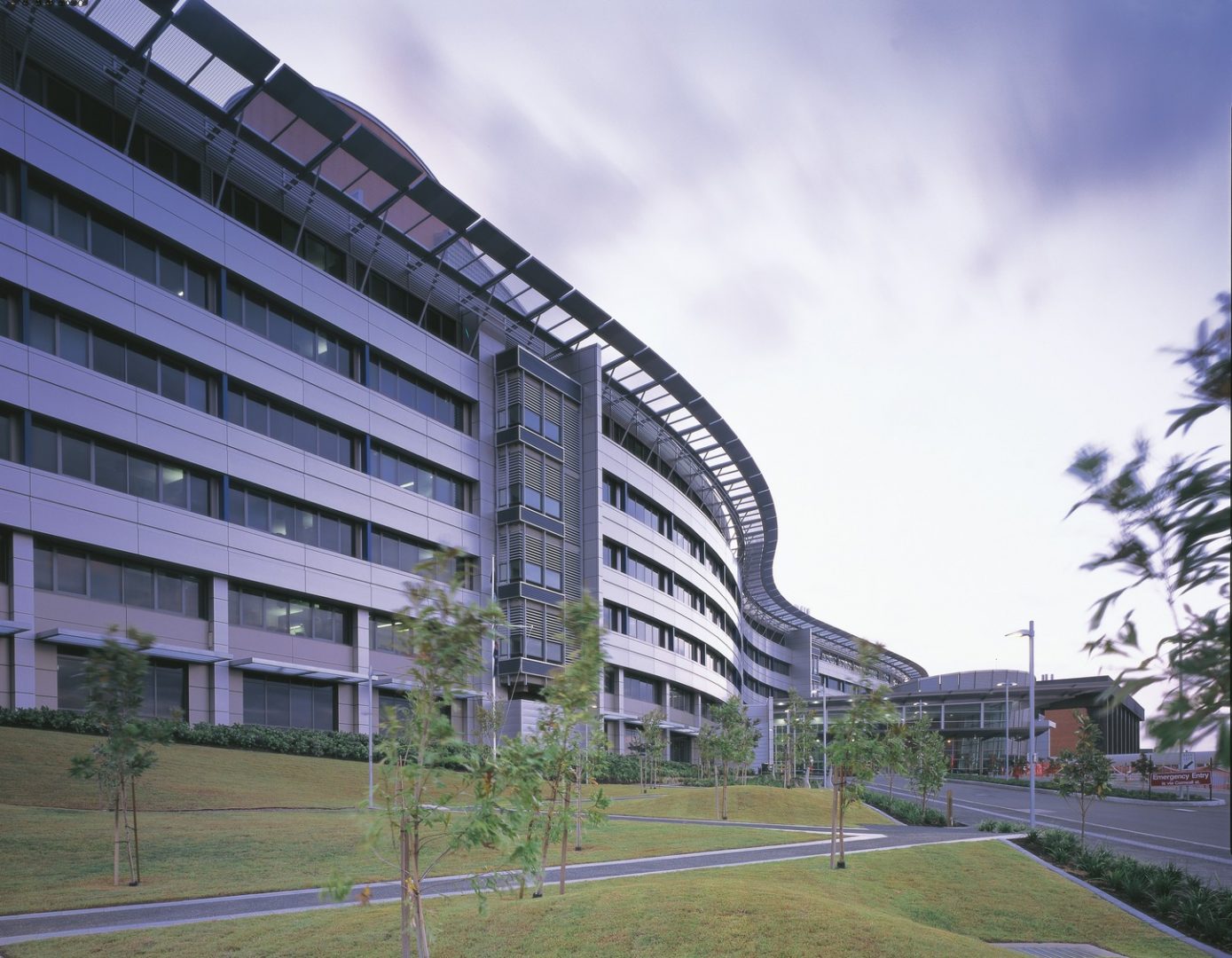 The Princess Alexandra Hospital Redevelopment evolved from a master plan that re-positioned the clinical and inpatient facility in the centre of the existing campus to reconnect facilities into a cohesive unity. The master plan enabled the new hospital to be built whilst maintaining full operation of the existing acute hospital and surrounding facilities.
The plan developed a primary lateral movement spine across the site, linking the existing Geriatric Rehabilitation Unit at one end through the new facilities to a new Mental Health Centre and to the Translink Busway and the secure public car parking facility, enabling efficient accessibility. Courtyard spaces and smaller alcoves off the spine promote interdepartmental interaction which previously did not occur. These spaces also overcome the problem of deep footprints afflicting many hospitals where natural light and outlook are denied to inpatients and staff.
With the knowledge of the likelihood of early and long-term expansion needs, the plan comprised of linear parallel wings enabling multiple extension possibilities.