Project Contact
Chris Millman
Alexander Garrett
Alexandra Arnold
Audun Alfheim
Cassandra Bryant
Don Gilson
James Badgery
Katrina Newland
Sam Boyd
Stuart Mitchell
Willinga Park
Bawley Point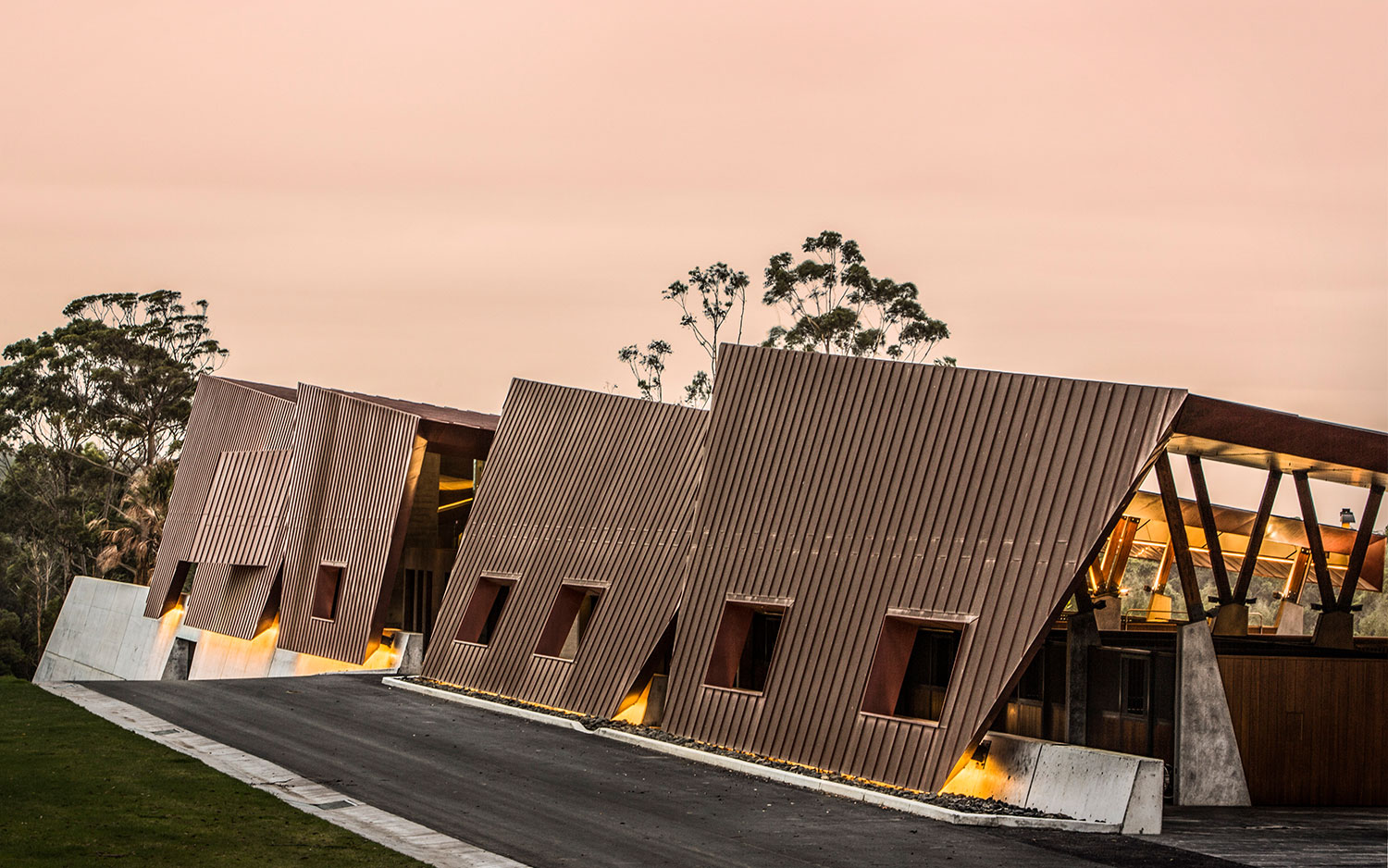 Willinga Park and its three structures – an Equestrian Centre, Covered Arena and Polocrosse Pavilion – are all connected by a set of principles that prioritise site, scale, program and materiality.
The brief? Nothing "horsey."
The large Equestrian Centre and Covered Arena seamlessly integrate into established topography without comprising functionality for users, visitors and (importantly) horses. Light and ventilation were driving factors in their designs, contributing to the buildings' distinct sculptural forms. More modestly, the Polocrosse Pavilion sits atop a purpose-built grass embankment that allows spectators to comfortably view the field.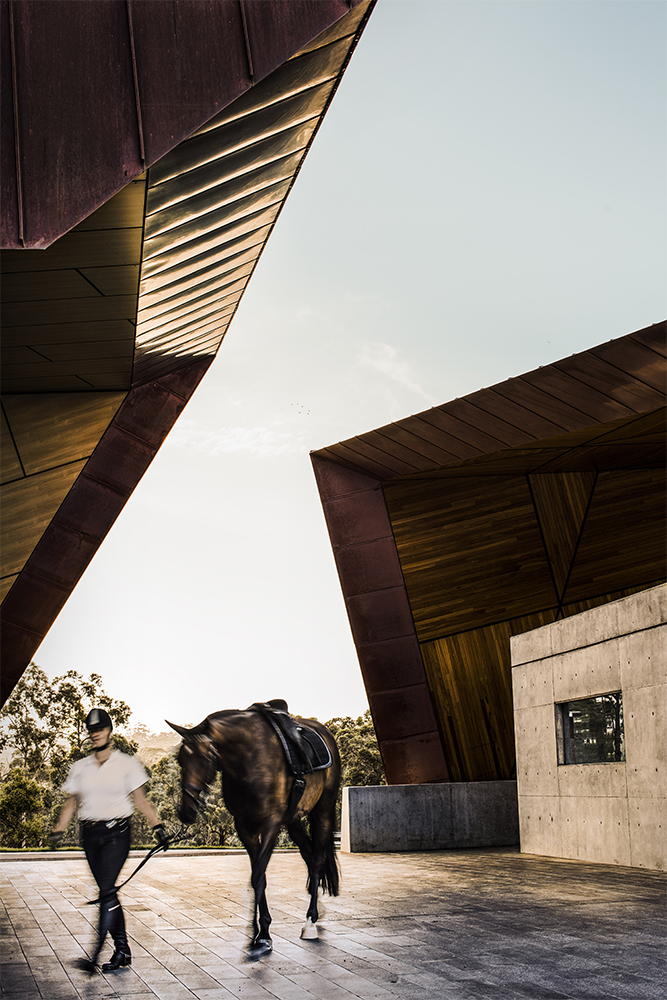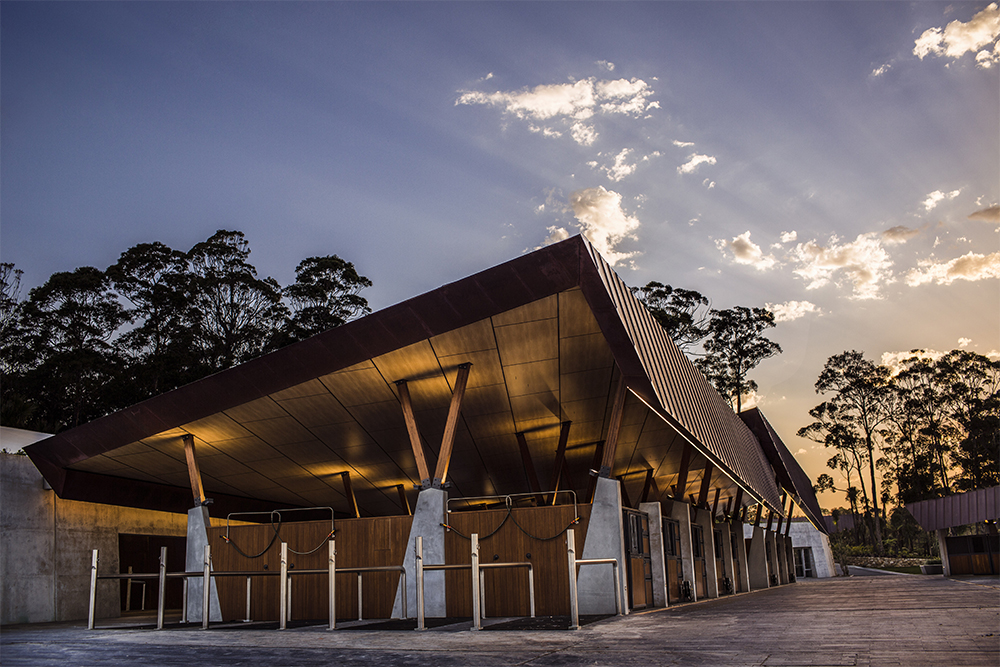 The Equestrian Centre complex consists of thirty stables, two dressage arenas, a covered roundyard and walker, a hydrotherapy pool, equine health facilities and associated staff and riders' areas. The Covered Arena has a seating capacity of approximately one thousand spectators, VIP and media boxes, and two full sized dressage arenas – one of which is roofed.
At the Equestrian Centre, roofs maximise coastal breezes, ensuring natural ventilation while providing shelter for horses. The Covered Arena's sawtooth roof is similarly pragmatic in conception. The openings allow natural light to pour in under a ninety-by-forty metre expanse of shelter.
So, who's responsible for Willinga Park? That would be Terry Snow – Canberra native and executive chairman of Capital Airport Group.
My passion in life is in building and developing things. That's what makes me tick. I get a big kick out of my horses, so I thought, why not build something beautiful for them that everyone can enjoy.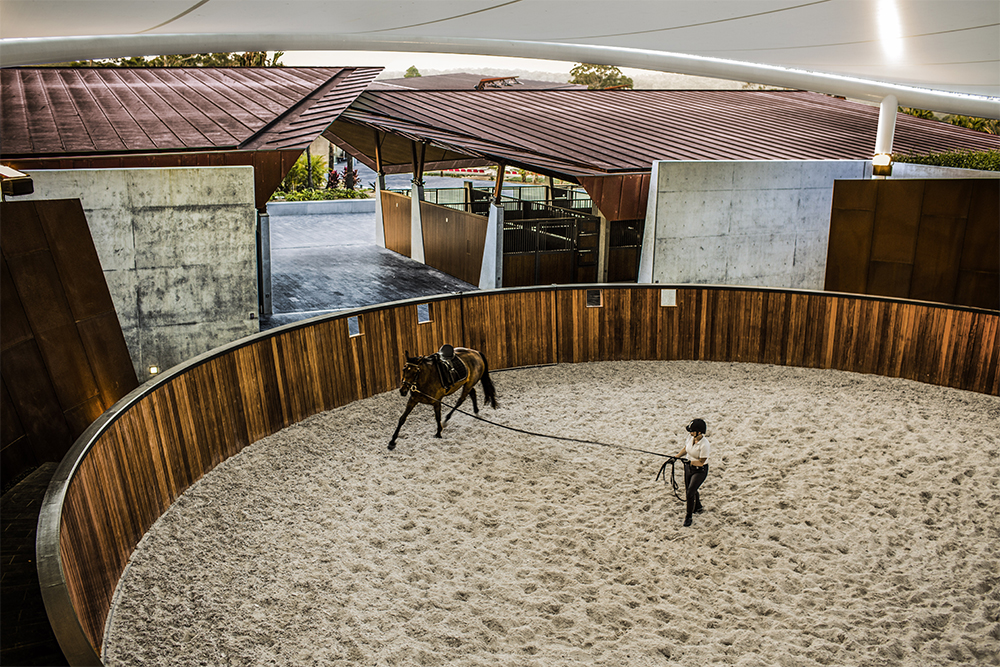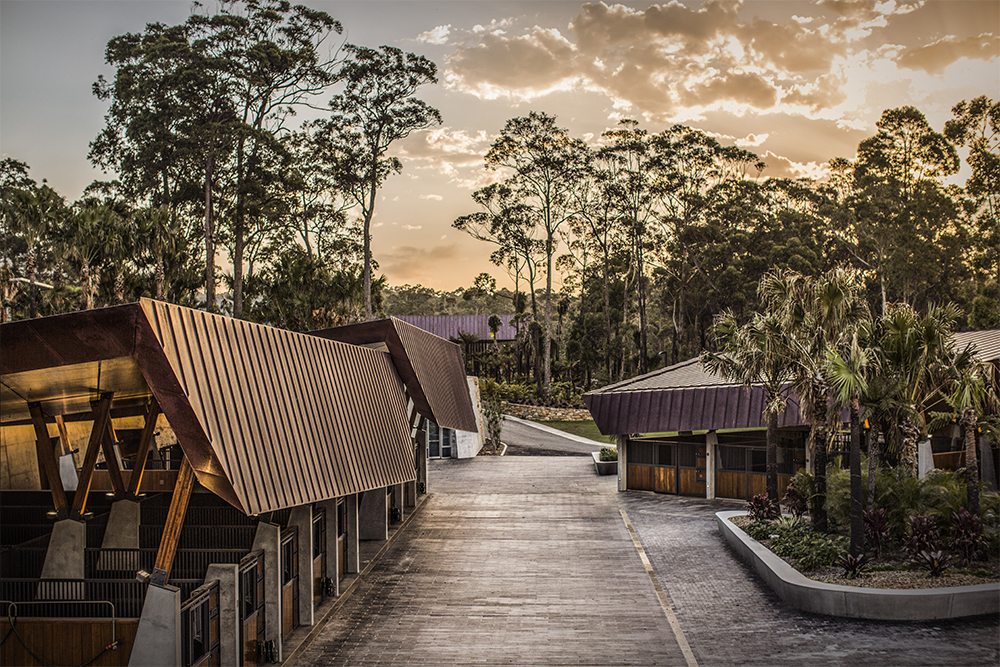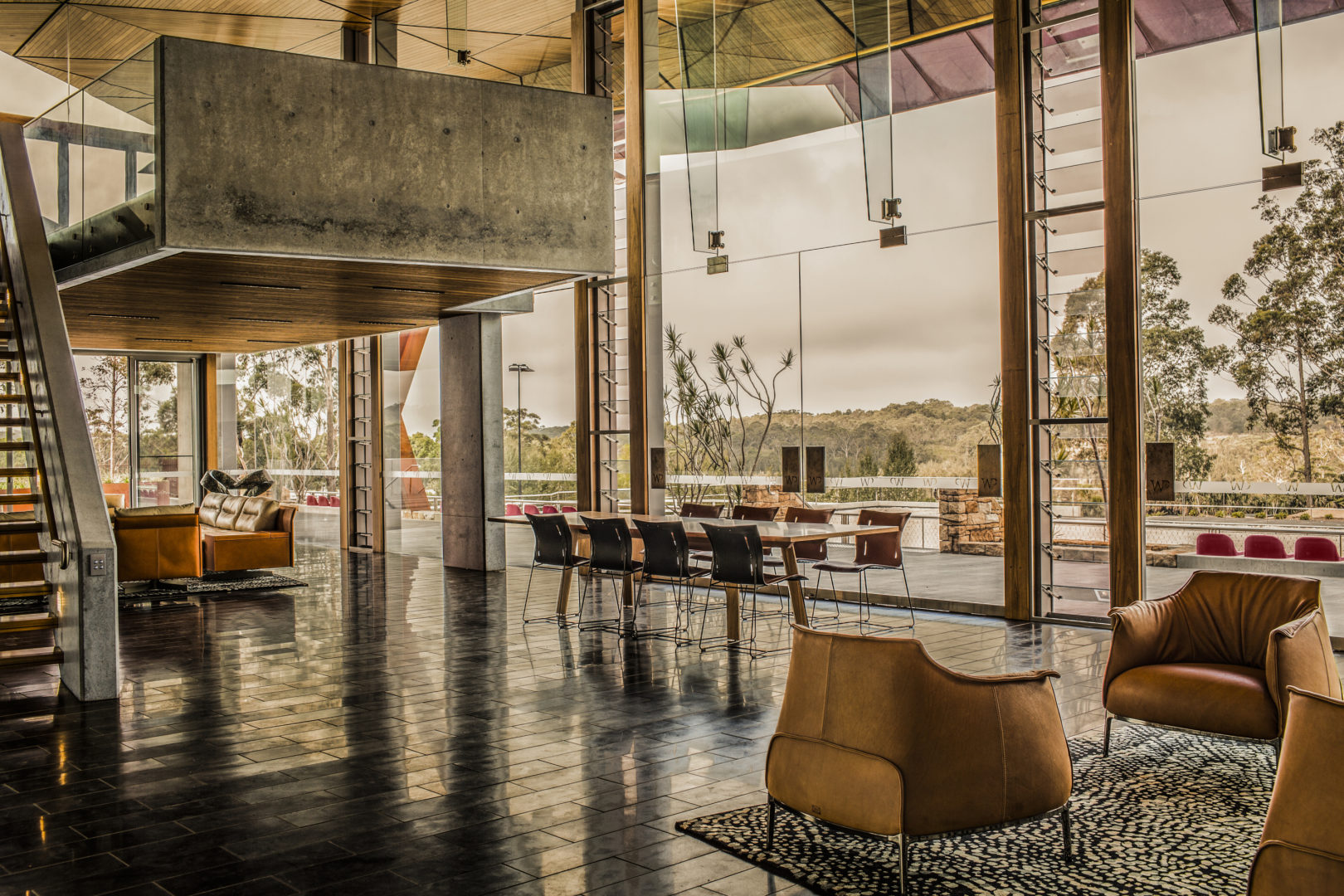 Sally Hieatt designed the interiors, consulting with Terry Snow and working closely with COX. She has worked with Terry for over 20 years, designing the interiors for his own home. Sally didn't require a detailed brief – she already knew what Terry would like.
The designers produced a very understated palette of materials with an emphasis on quality furnishings. Significant artworks provide features and focus within the interiors – including a commissioned piece by renowned Australian artist, Michael Johnson.
Interiors seamlessly integrate to exteriors thanks to the use of concrete and black-butt ceiling cladding. The ceiling is a signature design element for the project – unique and crafted from only the highest quality local blackbutt. Its size and geometry maps to a single triangular space with each section taking an average of three hours on site to fit. This feature added an undeniable warmth and depth, critical to the overall mood of Willinga Park.
Project Director Chris Millman, 'Willinga Park is an experiment. It's difficult to describe or define. It begins with horses and a man with an undying pursuit for excellence. Where it will finish remains anyone's guess, however what has become abundantly clear: we are creating something special.'
As a collective, the three structures embrace an approach to building large facilities for year-round use and events. Willinga Park rejects the idea of architecture and landscape being separate, instead creating a total environment for people, horses and nature.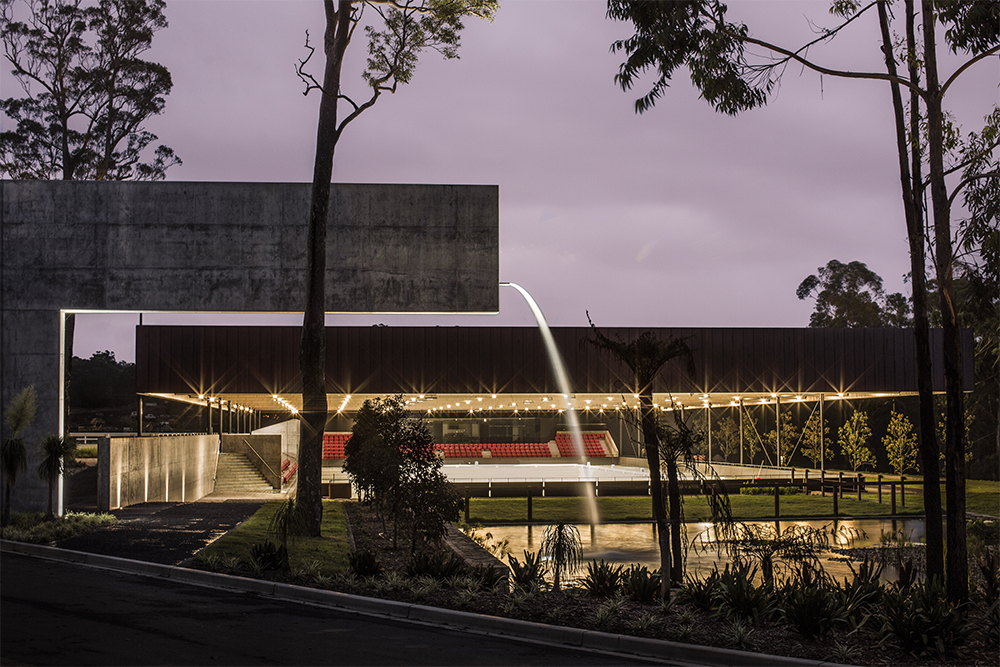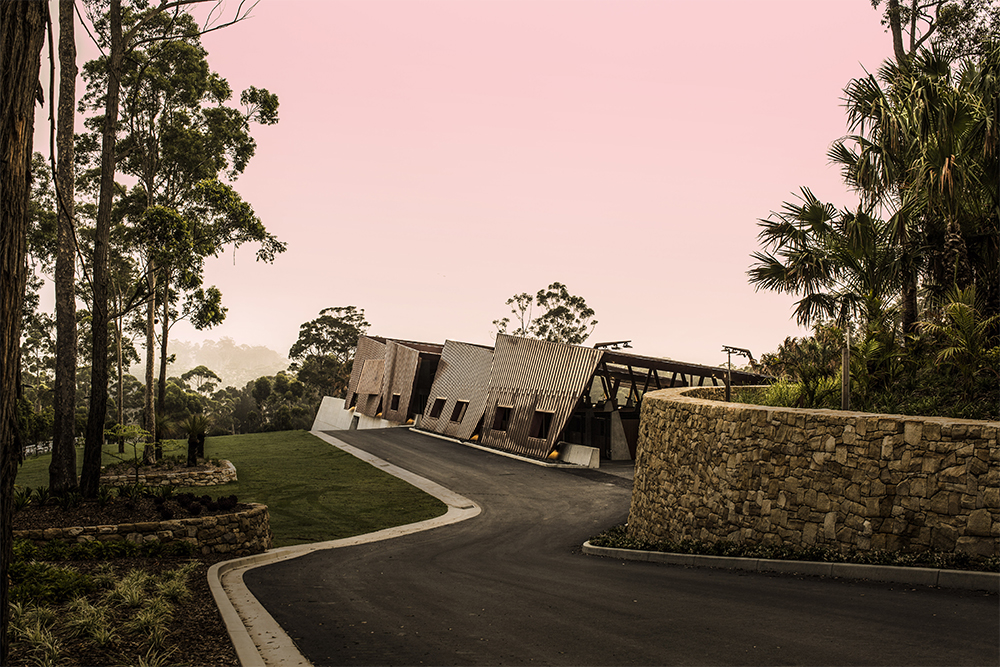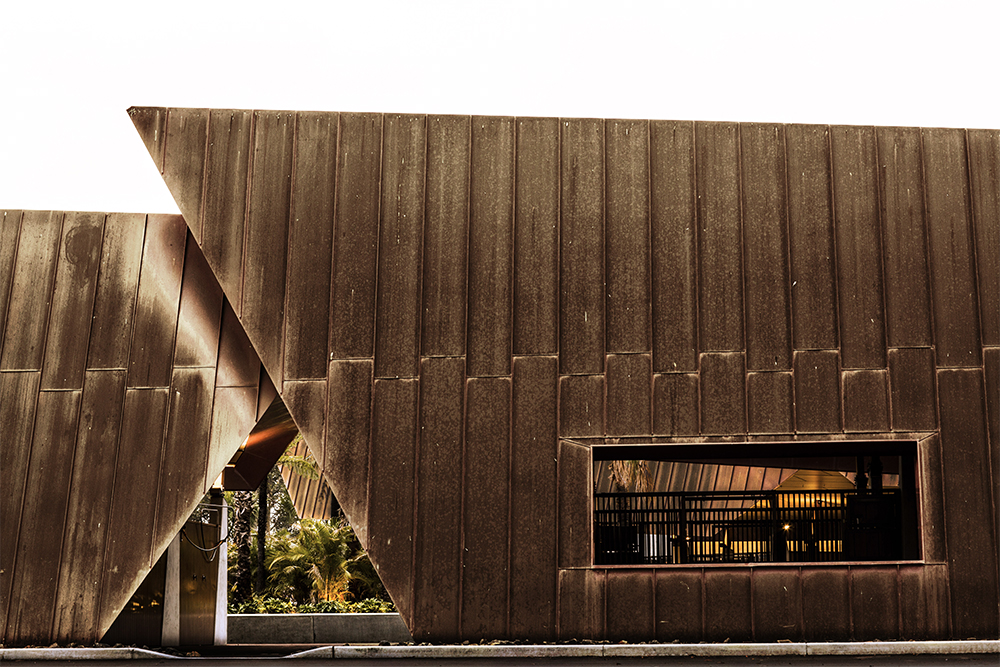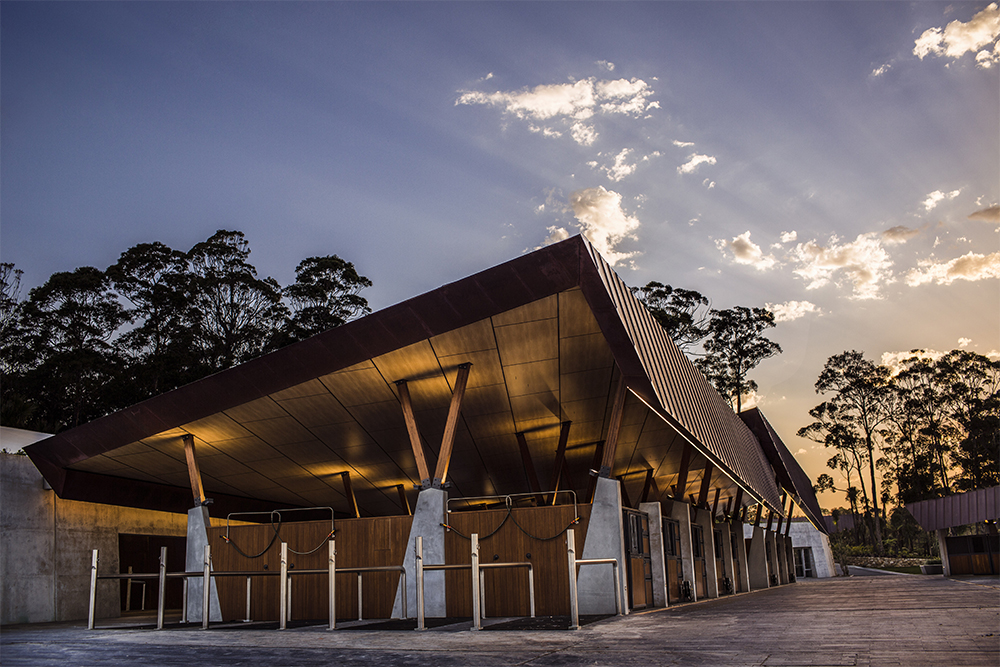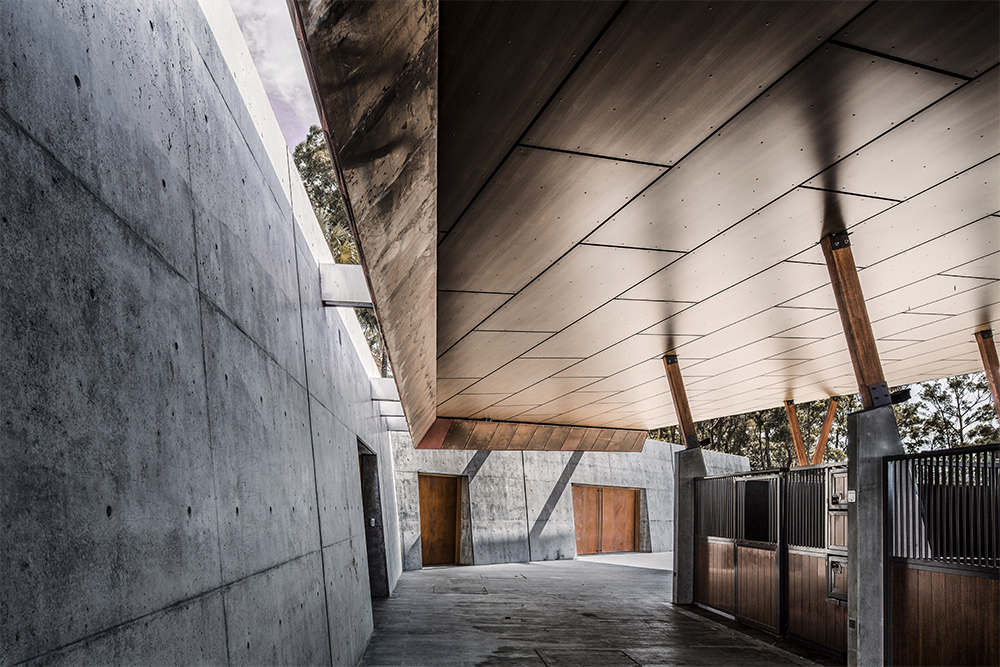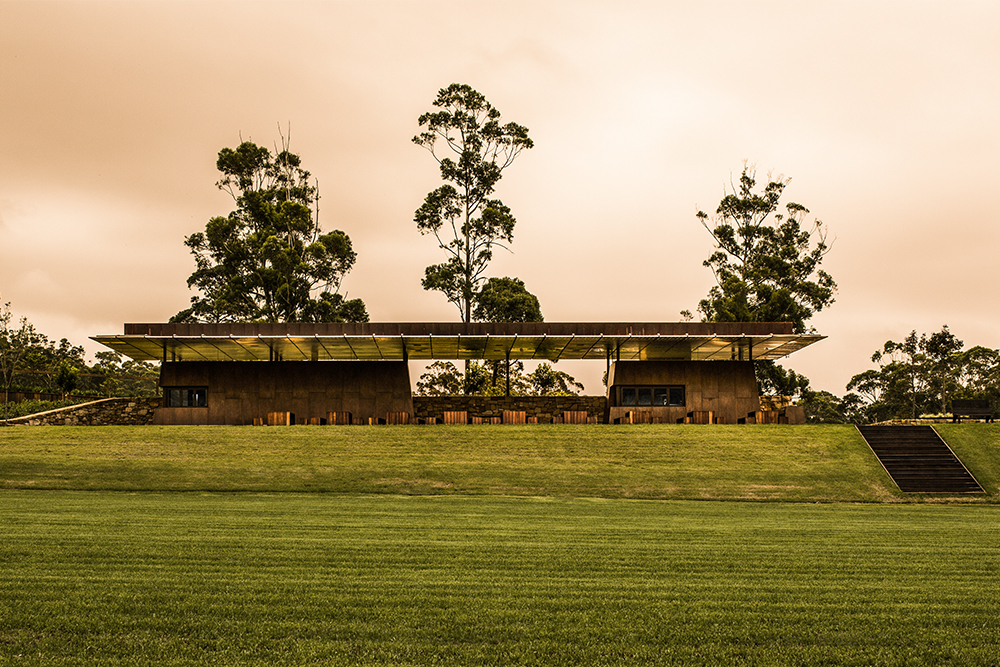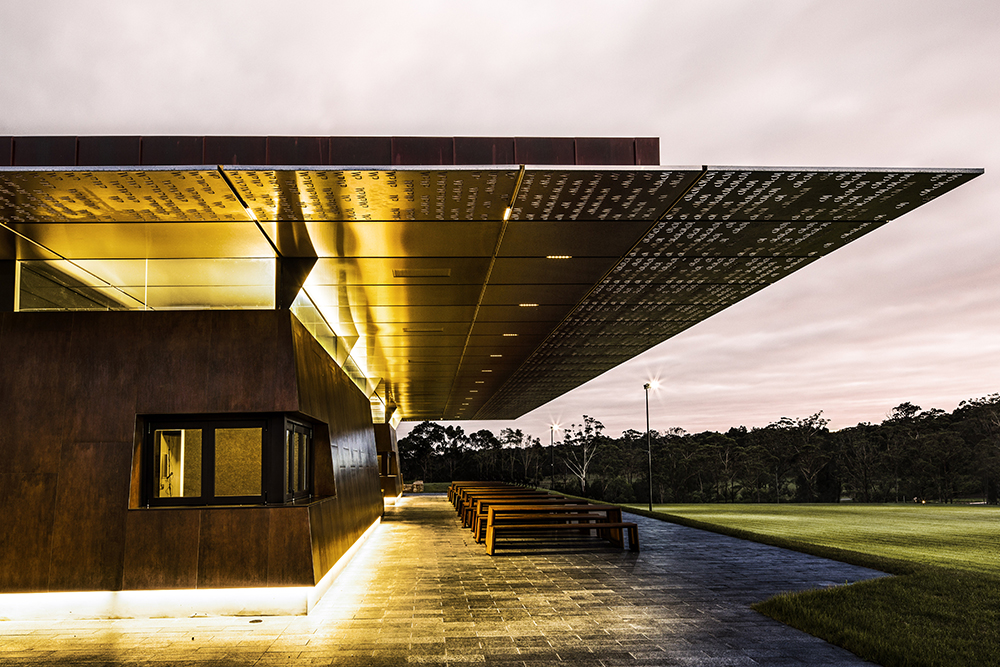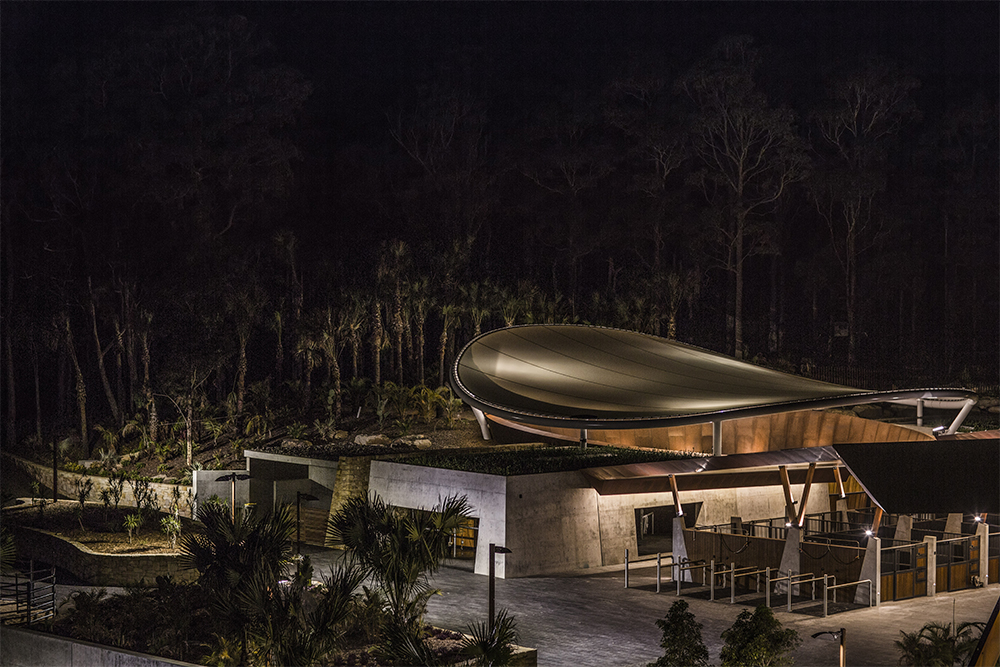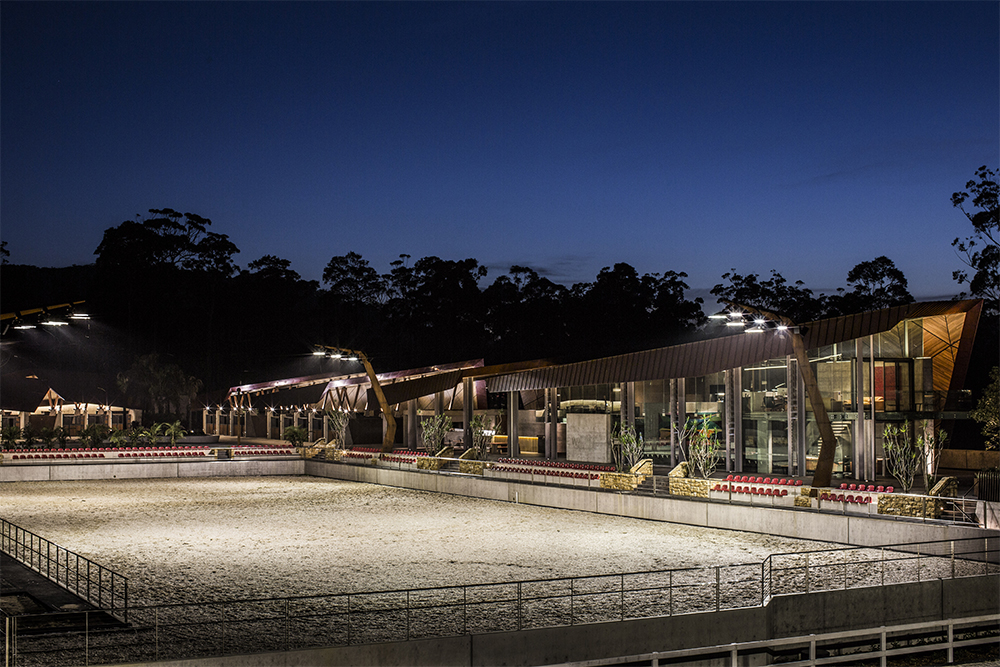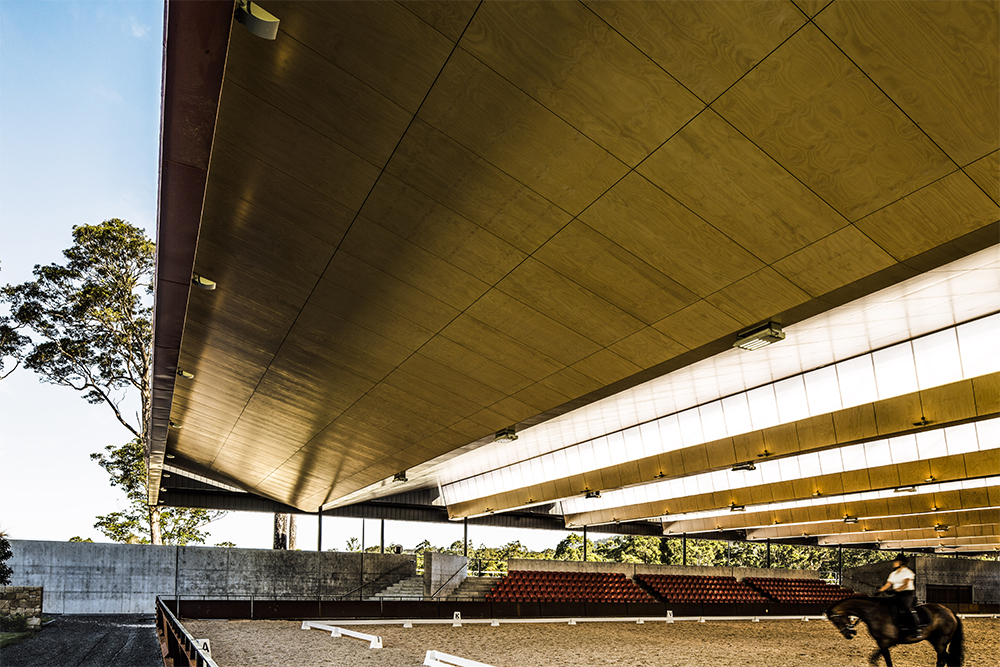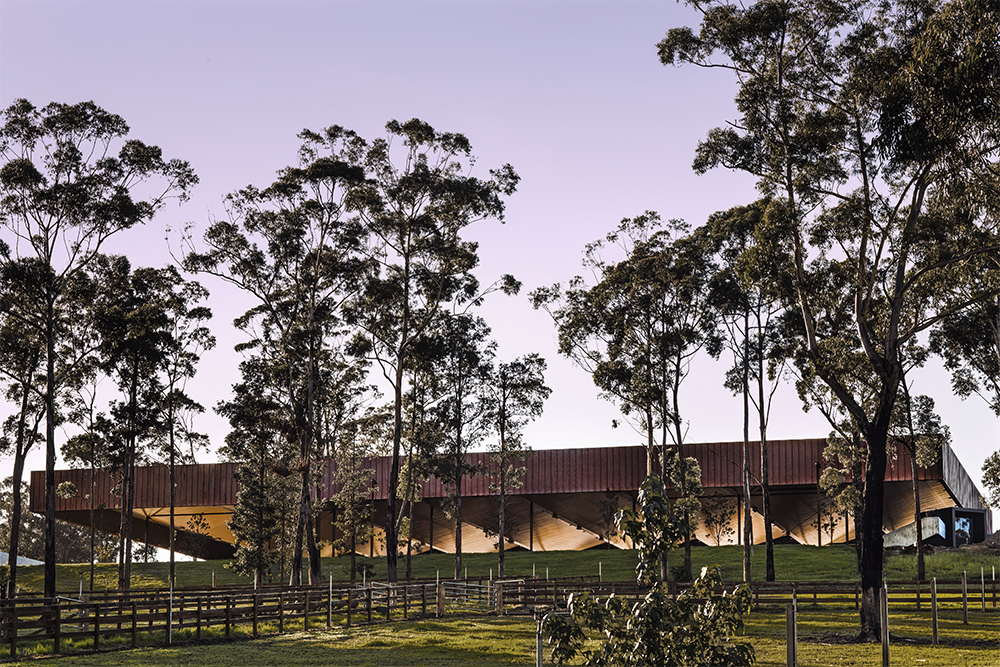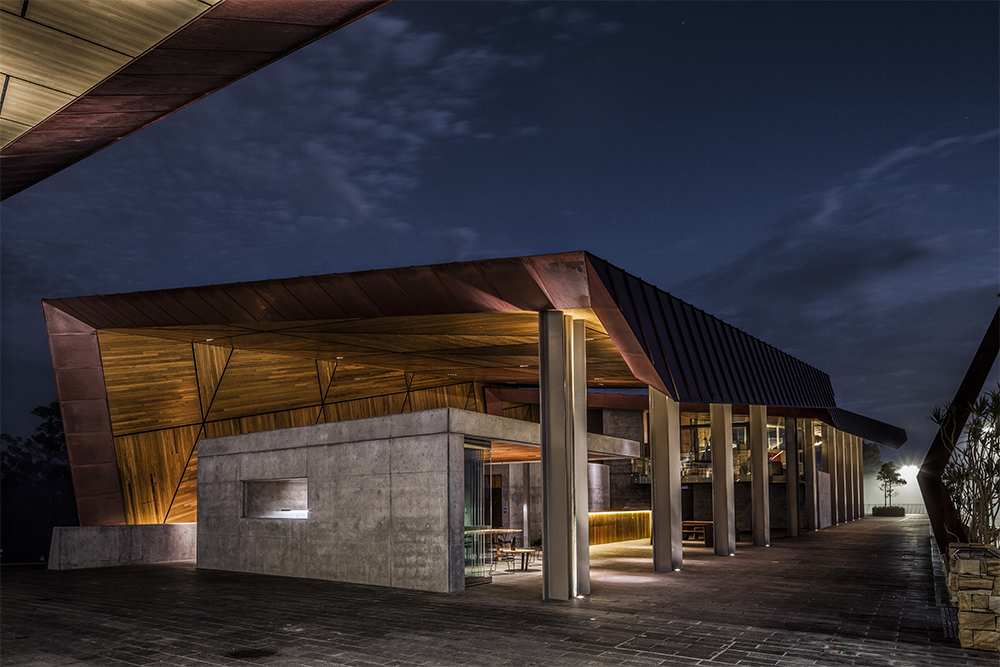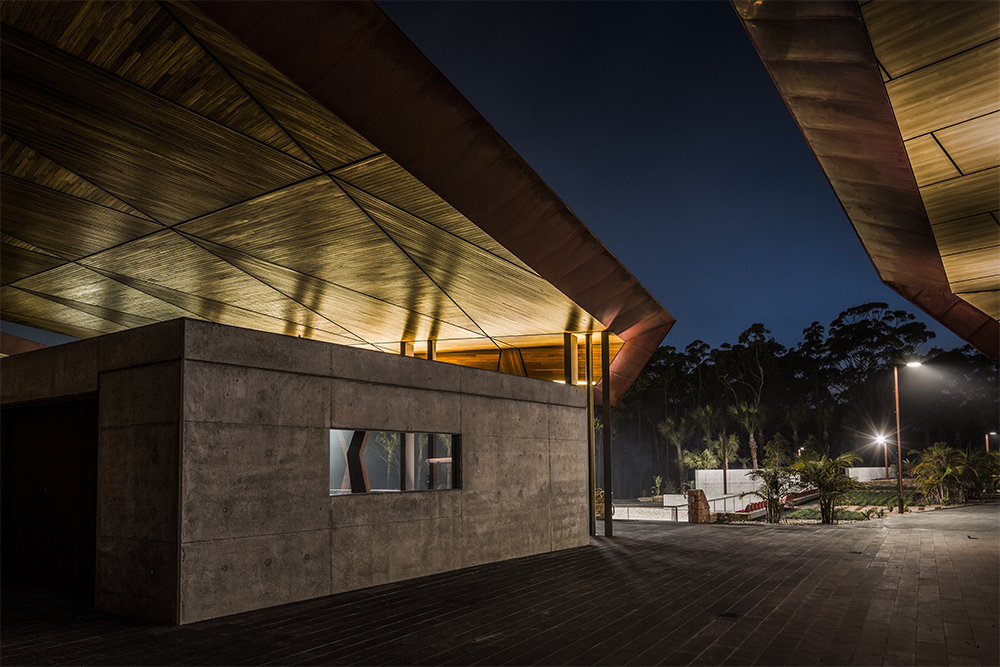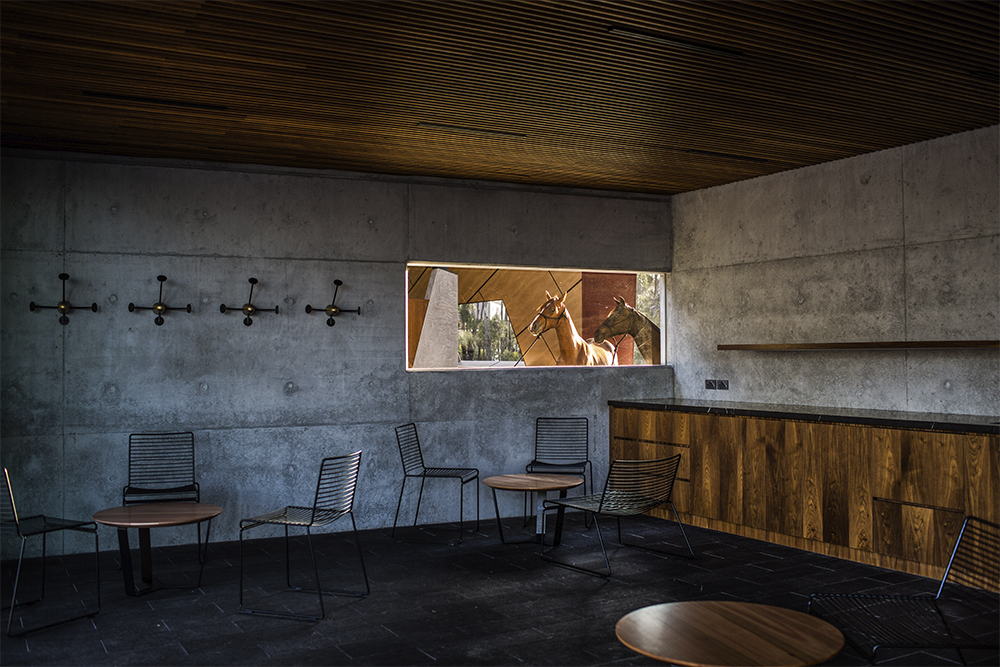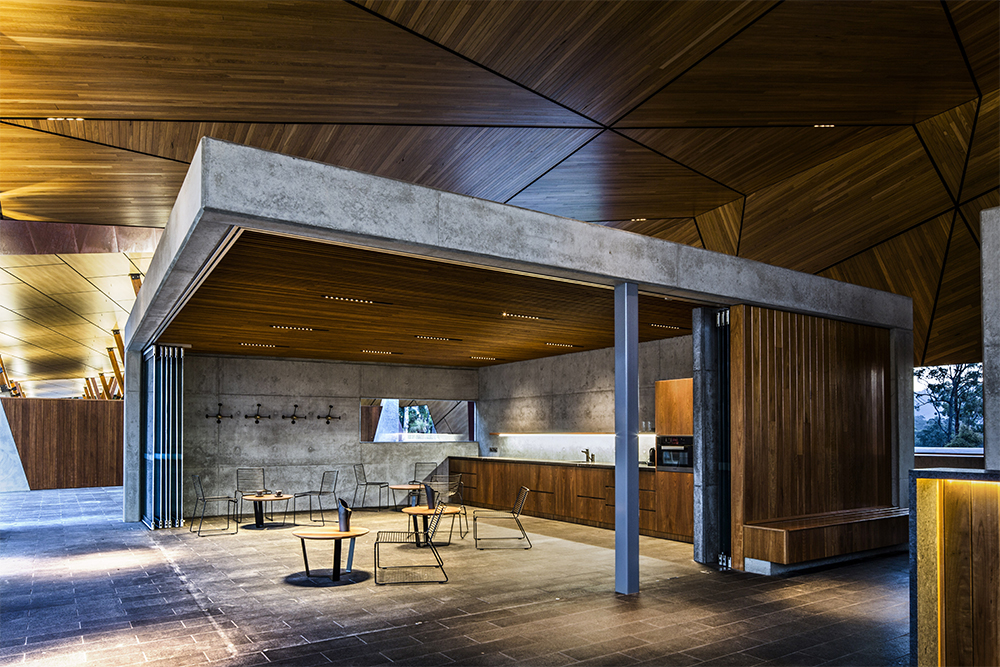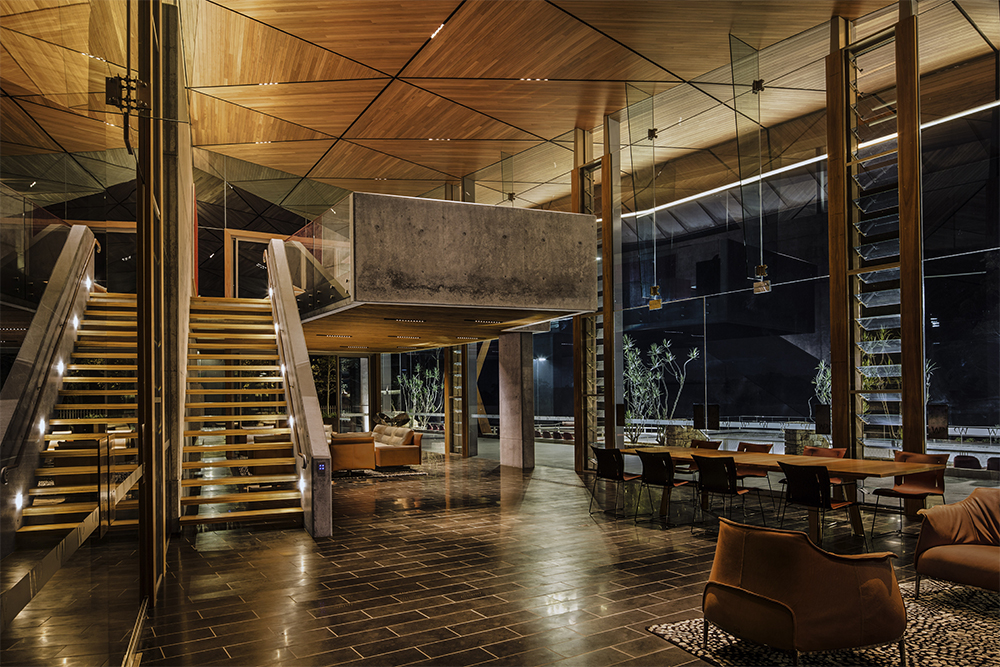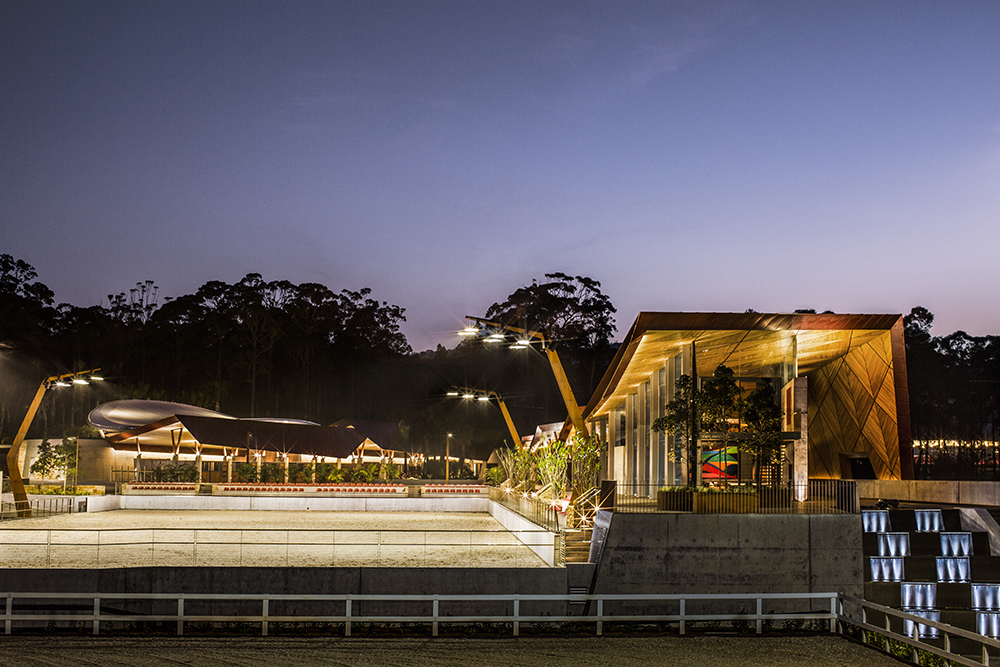 Open your shoulders and do something extraordinary.