Project Contact
Joe Agius
Alexandra Jamison
Anthony Earp
Belinda Hopkins
Bettina Bartos
Brigitte Buchholz
Catherine Cheng
Dalia Kerner
Daniela Sahlani
Elke Tunold
Geoff Blamey
Georgia Geritis
Heike Scheffler
Ian McGilvray
Jason Xu
Karmen Karamanian
Khalid Gabbani
Kristin Neise
Luke Novotny
Melek Yazici
Nathan Monks
Negar Tajer-Ardebili
Nicholas McLeod
Oleksandra Babych
Phillip Saymontry
Phillip Witts
Yue Wu
Neuroscience Research Australia (NeuRA)
Randwick, Sydney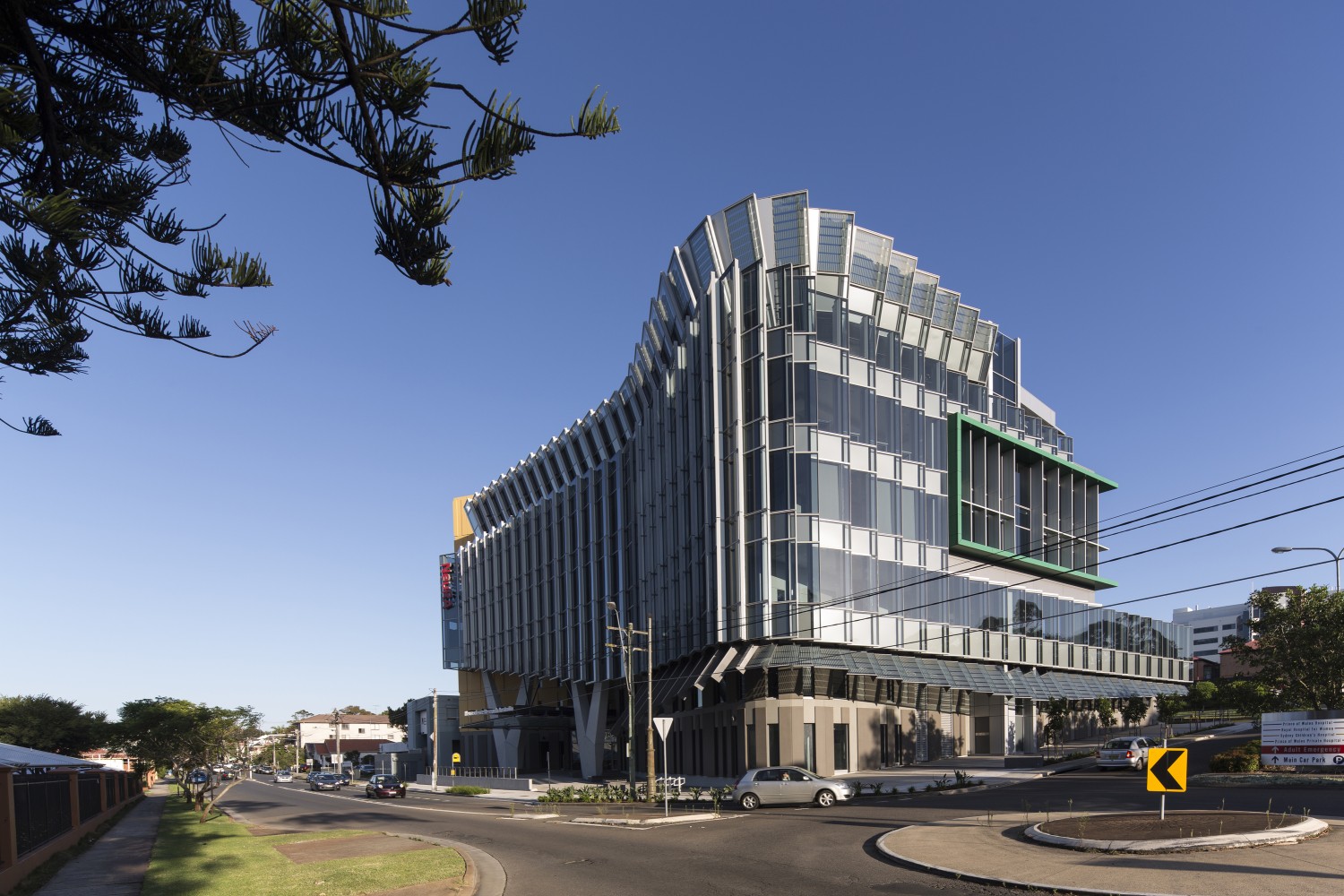 Neuroscience Research Australia (NeuRA) is an independent, not-for-profit human brain research institute. After outgrowing their last facility, COX were engaged to double their space, creating opportunities across neurosciences and for the translation of research activities to improved health outcomes.
This project was completed as stage 1 of a planned neurological research precinct within the Randwick education and health district. The stage 1 building is located on the pivotal entry intersection to the hospital campus on Barker Street. The NeuRA precinct was delivered in 4 stages.
The design intent for this project was to create an enduring and memorable identity for the research organisation – one that not only demands presence on Barker Street but gives a distinct identity within the international research community. NeuRA wanted rational and flexible research floorplates that encourage social exchange and research collaboration.
Research activity is located on the top three levels of the building. The researchers have embraced open, transparent, well daylit shared environments where they are clustered in flexible cohorts of 6-10.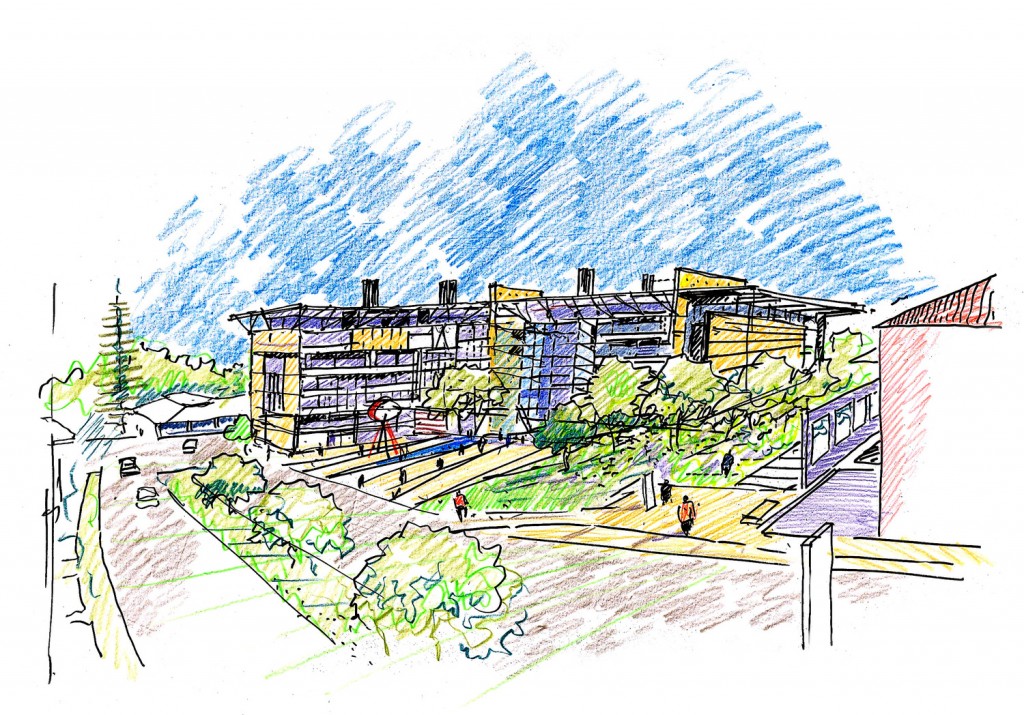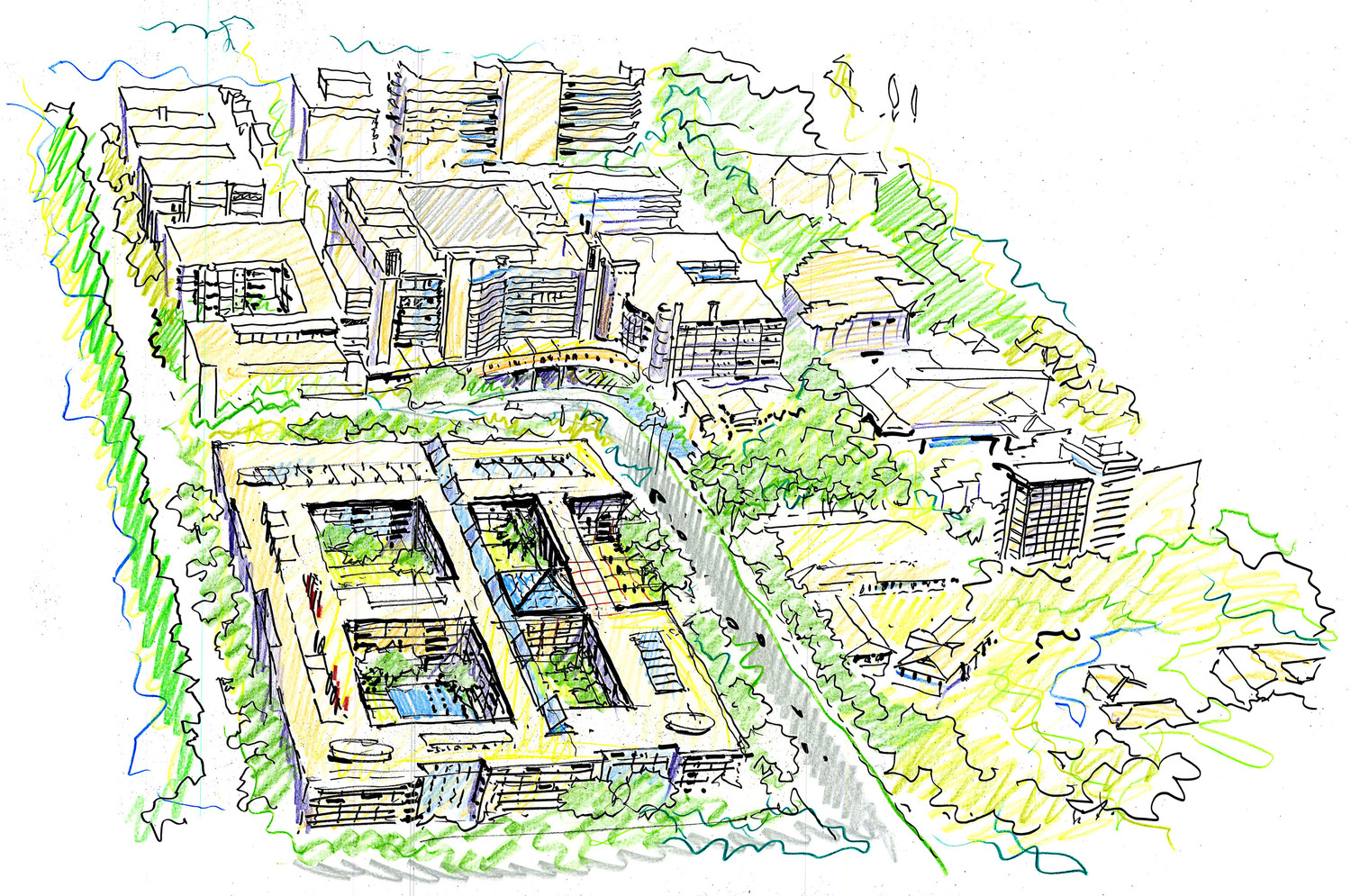 A 'serrated or chevron skin' solution addresses the urban design and technical issues on the south and east elevations, while at the same time facilitating a memorable image for NeuRA – addressing a principle brief requirement
The north façade includes extensive external horizontal shading, and openable windows linked to a building management system for mixed mode operation to both the atrium and write-up spaces. The façade is modelled in horizontal bands articulating building breakup between shared and research space, while also diminishing scale to the future public space.  Other sustainability initiatives include low fume cupboards, automatic lighting controls, electricity metering per floor, rainwater storage and reuse for landscape and toilets and low embodied energy and low VOC materials.
The project was completed with an ease of expansion to future stages.