Project Contact
Patrick Ness
Alastair Baxter
Carly Young
Charles Norbury
Chris Smiles
Damian Palamara
Davin He
Jeremy Graham
Katie Cooper
Michael Akinola
Michael Murdock
Putu Permana
Richard Morrell
Sue Zhao
Timothy Brouw
Tom Parkin
Moonee Valley Racing Club
Moonee Ponds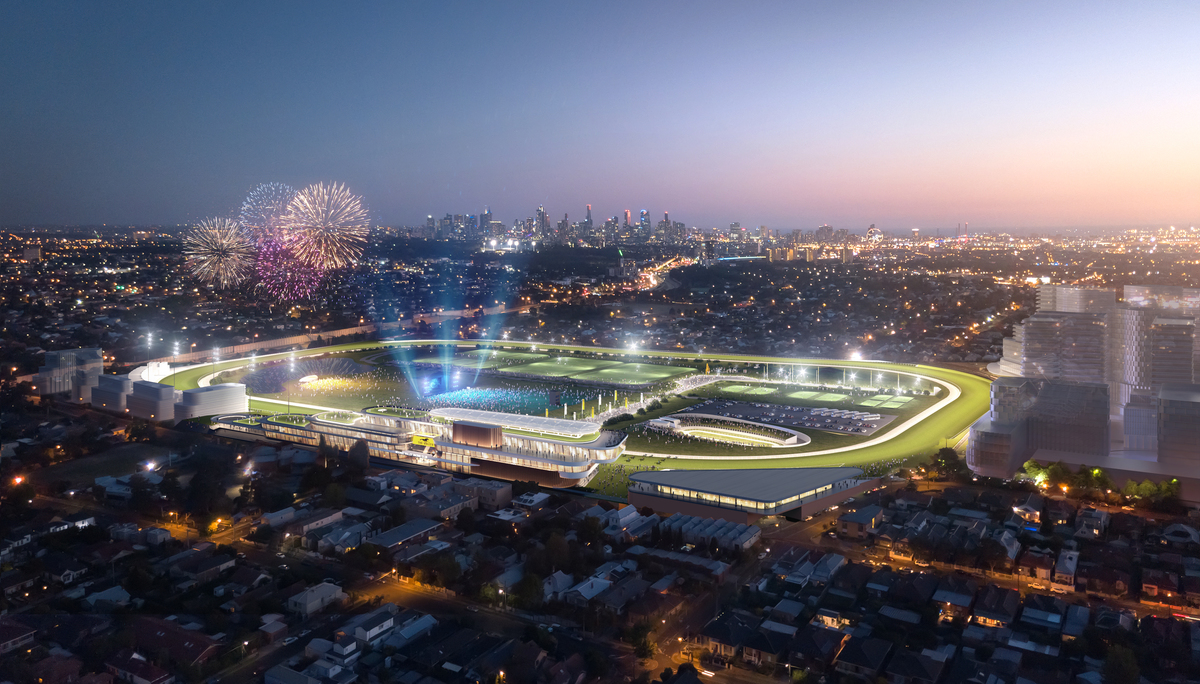 The transformation of Moonee Valley Racing Club will deliver a world-class facility underpinned by a desire to diversify audiences and expand the array of experiences on offer.  
Our design response is based on three foundations: a Grandstand like no other, offering a level of track-side engagement unprecedented in Australia; the recognition that the new stand and track must be interwoven into the history, landscape and community of its unique location; and for the venue to thrive it must provide improved opportunities for complementary services.  

At the heart of the project our multi-purpose state-of-the-art grandstand facility will become the focal point of a broader 40-hectare, community-focused redevelopment that will rejuvenate the racecourse's infield area, providing community, business, recreation and leisure facilities, along with a residential precinct.  
The new grandstand embraces the purity of the racing experience by providing more, better and closer trackside engagement than any other track in Australia. Celebrating the track as the heartbeat of the precinct, we recognised that both physical and emotional proximity combine to provide the magical atmosphere and identity of place. 
The grandstand development will commence after the running of the 100th Cox Plate in 2020.