Project Contact
Ian Connolly
Cameron Hallam
Claudio Aravena Mesías
Collette Skinner
Ian Stanger
Jascha Oakes
John Eglington
John Seligman
Kerwin Datu
Lauren Smith
Marni Reti
Martin Hayes
Mitchell Buckley
Nicholas Woolley
Nicolas Dijoux
Richard Desgrand
Sam Shephard
Shelani Perera
Sophie Coulier
Telesa Pirrello
Thida Tint
Tina Zheng
Tony Tang
William Gow
Newcastle Light Rail Definition Design
Newcastle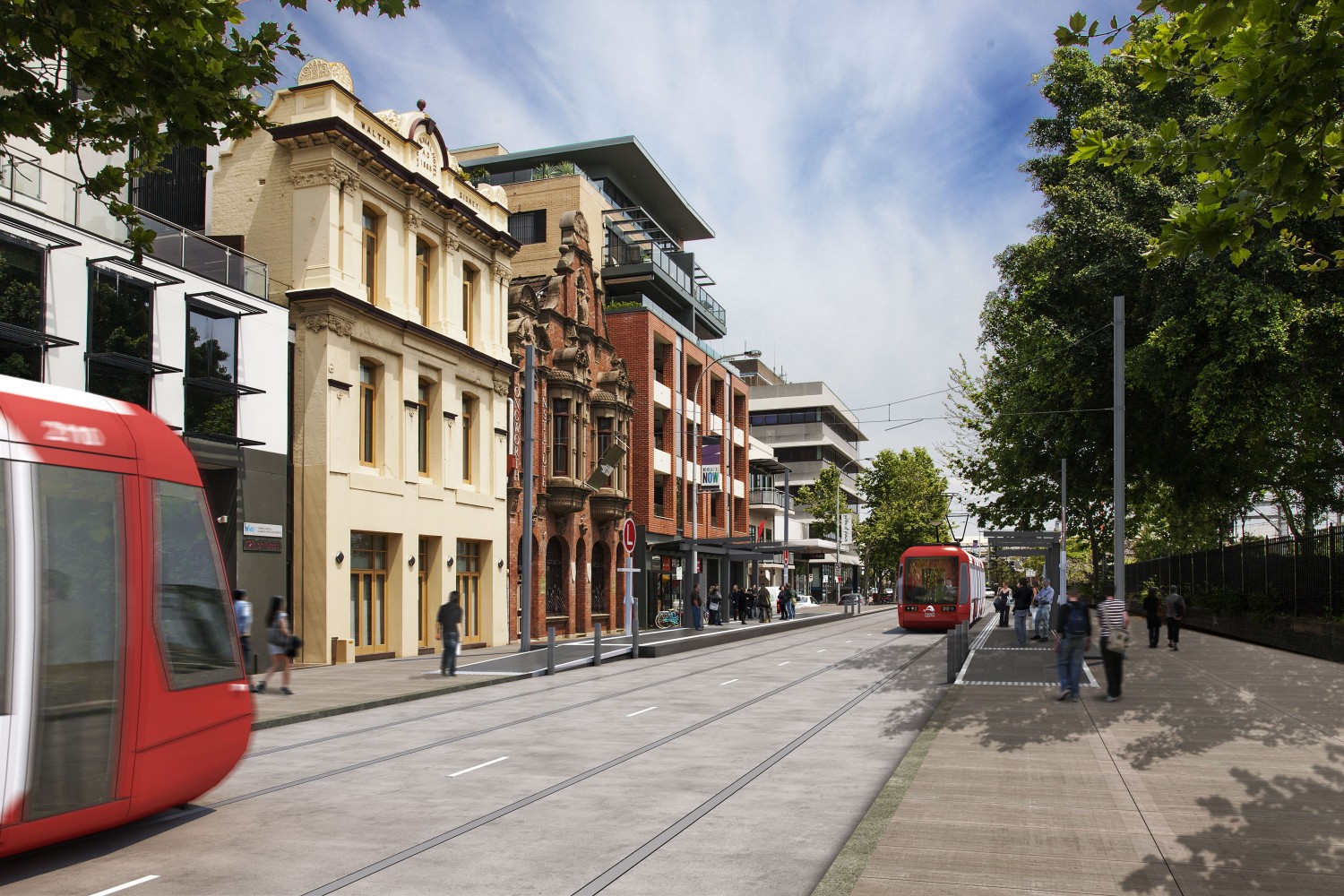 The Newcastle Light Rail is more than just a transportation upgrade, it's part of a wider strategy to reinvigorate Newcastle and connect the CBD to its waterfront. This design closes the heavy line rail at Newcastle CBD between Wickham and the old Newcastle terminus.
A technical advisory design team was engaged by Transport NSW to assess and document engineering systems and solutions, operational plans and cost estimates for three potential light rail alignments between Wickham and the CBD.
COX led the urban design component of the scoping design that explored alignment configurations and stop options within the context of the Newcastle Urban Renewal and Transport Program (NURTP). The design of the network and stops will contribute future development opportunities, unlock unrealised development capacity, improve connections between the waterfront and the city and aid other outcomes that will contribute to the delivery of the urban renewal strategy.
The development of stop designs and precinct concepts respond to public domain opportunities along the revitalised Hunter Street corridor.