Project Contact
Patrick Ness
Alastair Baxter
Amelia McAllister
Amy Clark
Angel Hsu
Angus Barron
Anna Morgan
Bernita Edwards
Brian Renehan
Catherine Ranger
Ching Wei Su
Christopher Johnston
David Fantini
David Shultis
David Teoh
David Yeow
Davina Shinewell
Dominique Ng
Effie Evgenikos
Emily Shannon
Gemma Fortune
Grace McKellar
Hannah Bridgman-Smith
Heidi Kaser
Ian Enderby
Ji Hyung Joo
John Lucy
Johnson Hasanuddin
Joshua Amsellem
Justin Hale
Karen Liew
Kenneth Tsen
Kok Yip
Linda Valentic
Loy Theng Chia
Marcus Baumgart
Matthew Murfett
Maureen Chan
Meron Tierney
Mohd Hussin
Nidhya Sakatheva
Peony Poon
Rebecca Gaylor
Richard Denby
Rohan Ravindranath
Rutger Pasman
Sarah Barclay
Siang Choon Foo
Stewart Brooks
Tanti MD Azman
Timothy Yee
Ung Kiong Sie
Wei Ooi
Yui Uchimura
AAMI Park
Melbourne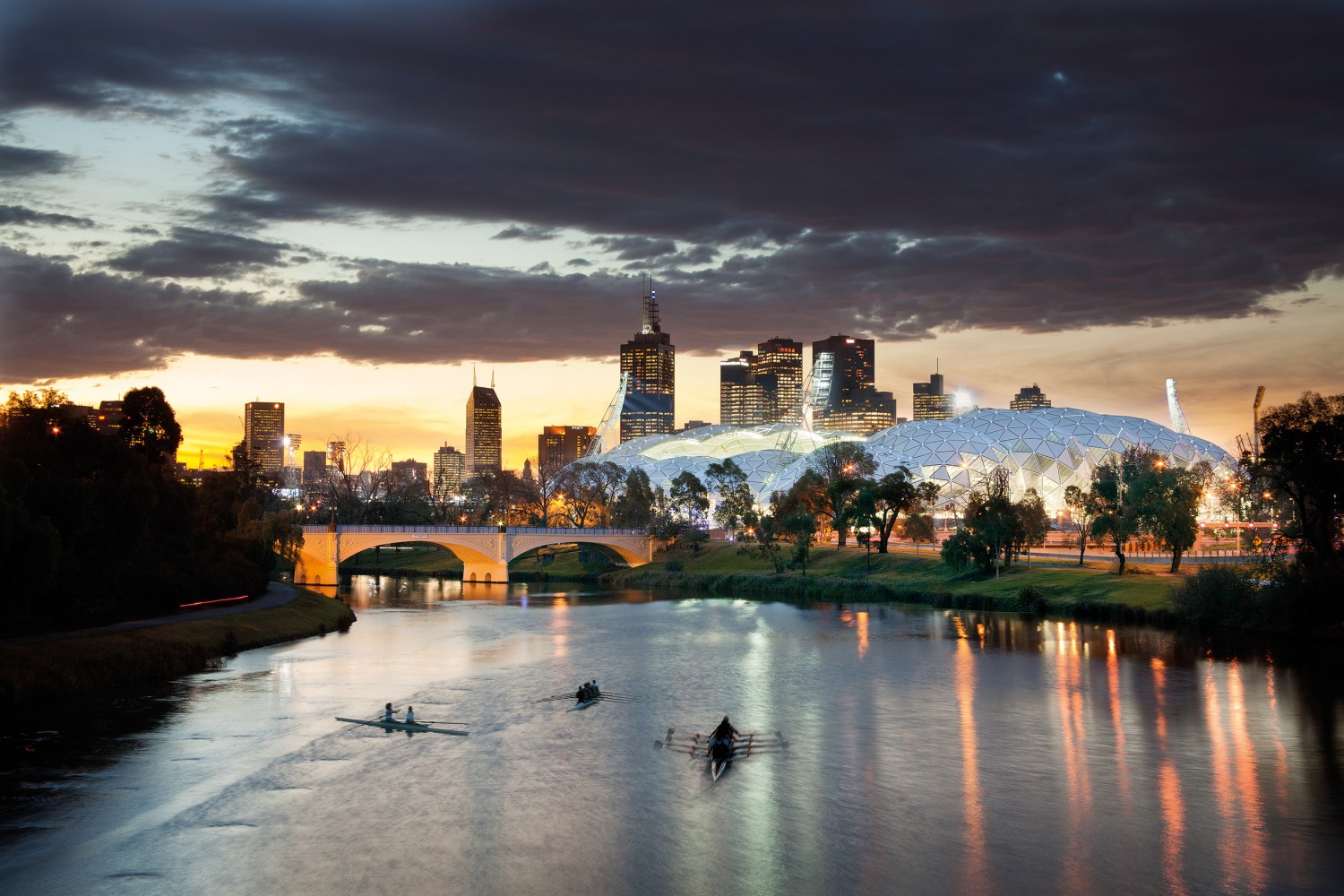 AAMI Park was Melbourne's first large purpose-built rectangular stadium, representing a move by the city to provide a world-class facility that further developed and embodied the city's pioneering approach to public spaces and strong civic architectural lineage, encompassing iconic facilities including Melbourne and Olympic Parks and the Myer Music Bowl as well as Rod Laver Arena and the MCG.
Completed in 2010, the stadium spans 55,480m2 with a seating capacity of 30,050. It features a cutting-edge 'bioframe' design with a geodesic dome roof that substantially covers the seating areas while still allowing light through to the pitch and giving the stadium a strong visual identity. A technique that allowed it to be constructed using 50 percent less steel than a typical stadium roof of the same size.

The roof's unique design features a series of interlocking domes with a panelised façade surface of triangular facets made up of a combination of glass, metal and rainwater collection facilities. The exterior is covered in thousands of LED lights that can be programmed to display a limitless variety of colours and patterns to suit the event taking place within.
A key philosophy of the project was to provide a perfect seating bowl, with seats rising to optimise the preferred east and west flanks with excellent sightlines and proximity to the action. This form was articulated in a series of bays that echo the roof domes to maximise a sense of theatre and engagement, allowing spectators to enjoy unobstructed views, free from pillars, walls or other support structures.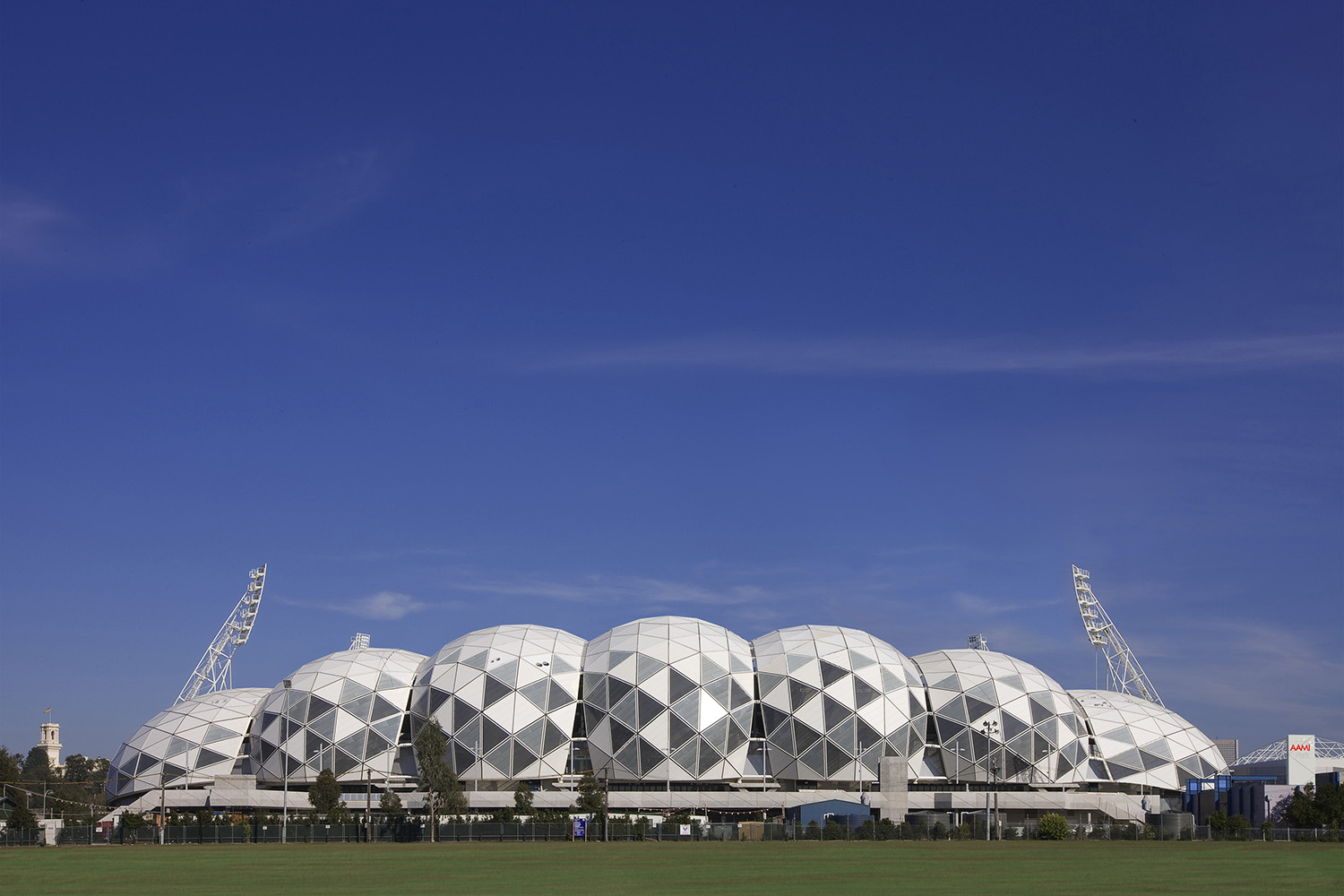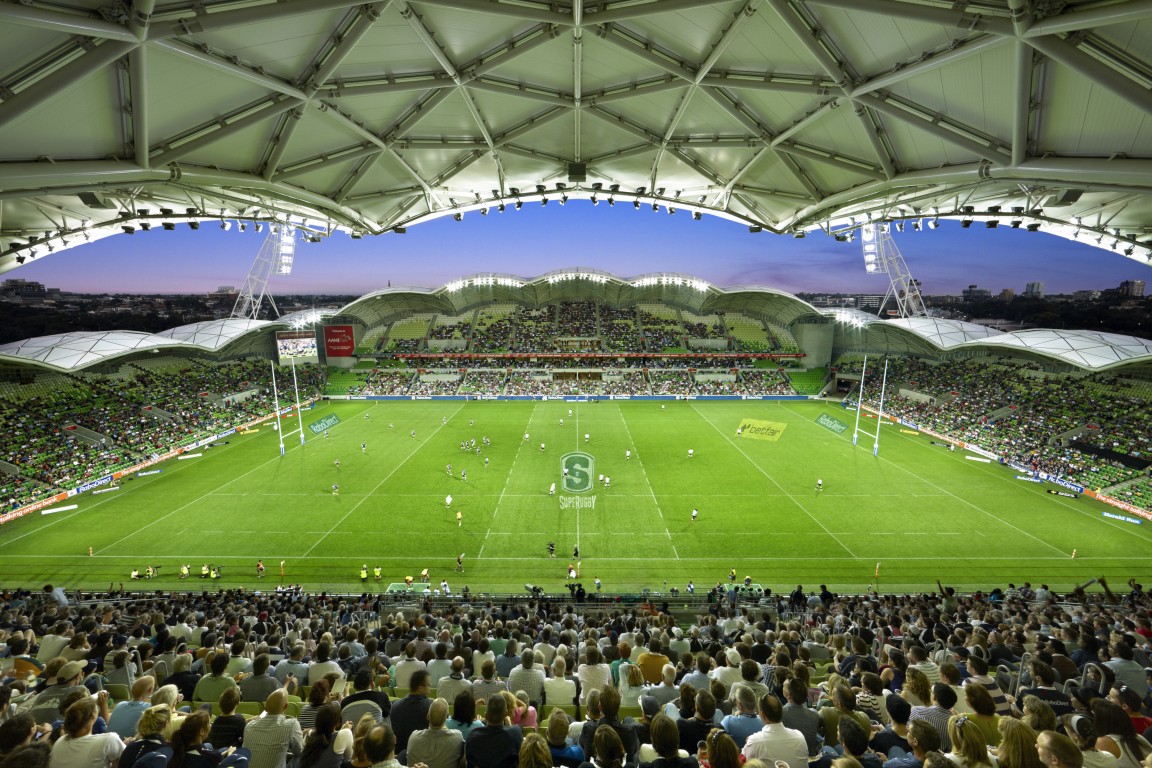 COX Director, Patrick Ness
This unique structure not only reflects an ideal seating bowl, it provides a new hybrid structural system of shell, arch and cantilever that has delivered a distinctive addition to Melbourne.
The design responds to its unique location within Melbourne's Sporting and Entertainment precinct through the integration of a multi-code and multi-use sports campus, providing a rectangular pitch stadium for its major tenants: NRL team Melbourne Storm, the Super Rugby team Melbourne Rebels, and the A-League teams Melbourne Victory FC and Melbourne City FC as well as a premier entertainment venue that has hosted concerts and events including Bruce Springsteen, Ed Sheeran and Taylor Swift.
The campus also incorporates an elite training centre and team administrative headquarters as well as public bars, cafes, 24 corporate boxes, a dining room with capacity for 1000 people, a gym and lap pool.
The stadium's activated relationship to the streetscape, the civic-scaled entry stairs, and the flanking urban plazas all integrate the facility into its landscaped context, providing a strong visual connection to the city, river and parklands.